Cycling receives £17m Sport England investment to grow grassroots sport
Investment will focus on grassroots sport and the mass market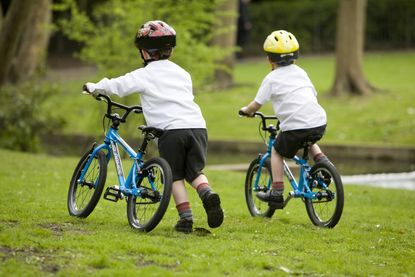 (Image credit: chris catchpole (not free))
Sport England will invest £17 million into grassroots cycling, with the sport getting more money than any other governing body in the current round of funding.
The money is part of a wider £88 million investment into grassroots sports, with another £3 million put aside to bid for international sporting events.
>>> Christmas gift guide for cyclists (video)
Funding is split into three different categories, with £7 million being invested into the "core market", £4.6 million into "talent", and £5.7 million into the "mass market", with cycling one of only four sports to receive investment in this last area.
"There are millions of people with a regular sporting habit, who are often the most committed and resilient," Sport England director of sport Phil Smith told BBC Sport.
>>> Britis cyclists are some of the fastest in the world, 2016 Strava stats reveal
"But our research tells us we can never take them for granted and that life gets in the way of exercise sometimes.
"We are also backing the talent programmes in these sports to find and develop the best performers."
The Sport England investment is separate from UK Sport funding, which is focused on elite athletes, with British Cycling receiving around £26 million of the latter in the build-up to the 2020 Tokyo Olympics.
Thank you for reading 20 articles this month* Join now for unlimited access
Enjoy your first month for just £1 / $1 / €1
*Read 5 free articles per month without a subscription
Join now for unlimited access
Try first month for just £1 / $1 / €1