CYCLO-CROSS WORLD CHAMPS: DIRTY DOZEN GO DUTCH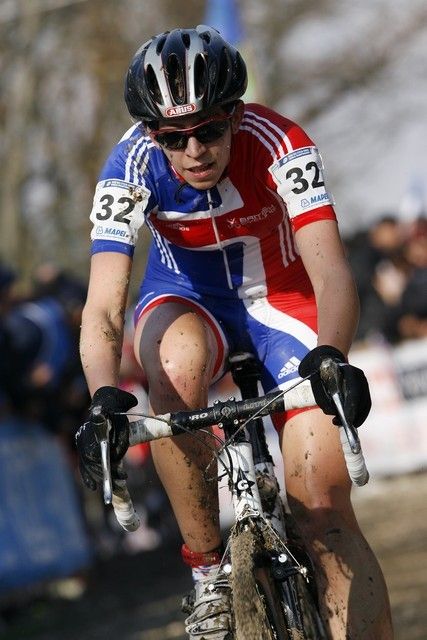 The Team GB squad head for Holland this weekend for the cyclo-cross World championships in Hoogerheide.
British hopes of a medal lay squarely on the shoulders of Helen Wyman. The 27-year-old is a consistent top-ten finisher in World Cup races and is one of a trio of Belgium-based women representing Britain on Sunday.
With Hanka Kupfernagel, Daphny van den Brand and Katherine Compton hogging the top three positions all season, Wyman will be hard pressed to gatecrash the podium party.
Two factors could swing it in her favour: the course and the conditions.
Wyman has finished third in the last two World Cup events held in Hoogerheide and lists it as her favourite course. And she loves the muddy conditions that look increasingly likely as the weekend approaches and the ground thaws.
There is still time to get to Hoogerheide and join an expected crowd of 20,000 plus to cheer on the British team. It is around a three-hour drive from Calais and tickets can be bought on the day.
Hoogerhiede, Holland
Saturday, January 31, 2009
Junior men; 11:30
Under-23 men; 14:30
Sunday, February 1, 2009
Elite women; 11:30
Elite men; 14:30
(All timings local)
Elite Men
Jody Crawforth
Paul Oldham
Ian Field
Elite Women
Helen Wyman
Gabriella Day
Nikki Harris
Under-23 Men
David Fletcher
Jonny McEvoy
Junior Men
Tom Moses
Sam Harrison
Daniel McLay
Oliver Webster
RELATED LINKS
Helen Wyman: Rider Profile
Wyman sixth in World Cup [round 3]
Wyman fourth in Koksidje [round 4]
Wyman sixth in penultimate World Cup