Eddy Merckx could be charged over allegations he bribed a police official
Eddy Merckx could be sent to prison for two years if found guilty of corruption.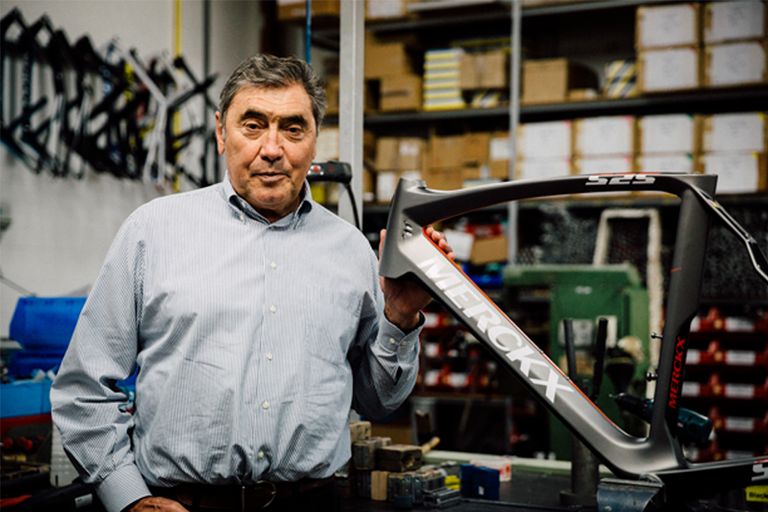 By Thomas Parker
Eddy Merckx could face corruption charges after being accused of involvement in irregular purchases of equipment from his cycling company by Belgian police.
Belgian-based newspaper La Dernière Heure reports that the prosecutor believes the five-time Tour de France champion has to be tried for irregular procedures in 2006 and 2007 in relation to his previous duties within the Cycles EddyMerckx business.
The accusation relates to the purchasing of 46 bikes for the cycling squad of the Brussels-Midi police force, where Merckx is accused of using false documents.
It is also reported that Merckx is suspected of rewarding a police officer a cut price deal on a top of the range carbon-fibre bike and giving a bike to the police officer's wife.
>>> Eddy Merckx: the man behind the legend
The police officer allegedly gave Merckx inside information around the rival bidders of the negotiations, in order to win the 46-bike contract, thought to be worth around €15,000.
The officer in question has strongly denied these allegations. Merckx told La Dernière Heure that he had "nothing to say", continuing with "we'll see what happens."
The judicial inquiry, that began in 2007, was only recently completed and has now been transferred over to the public prosecutor based in Brussels, but has not yet produced a final charge involving the case.
>>> Celebrate Eddy Merckx's 70th birthday with a limited edition £11,500 bike (video)
If charged, Merckx could be faced with up to between two and ten years in prison for the bribing an official.
Eddy Merckx founded Cycles EddyMerckx two years after his retirement from his highly successful 18 year career. He stepped down for his role as chief executive of the company in 2008.