Former BC coach tells how he contemplated suicide under Brailsford's 'brutal' regime
Ken Matheson, who left British Cycling in 2003, tells UK Sport inquiry of how he suffered under Dave Brailsford's "macho" regime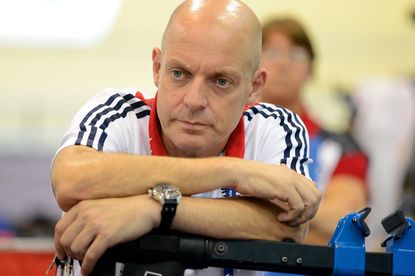 A former British Cycling coach has told UK Sport investigators how he suffered a mental breakdown and even contemplated suicide under the "brutal" regime that Dave Brailsford ran at the organisation.
Ken Matheson left his post as an elite coach at British Cycling in 2003 but has now come forward to give evidence to a UK Sport inquiry.
>>> Seven questions that Team Sky and British Cycling still need to answer
In his statement to the inquiry, which has been seen by The Times, Matheson tells of how he was "bullied and harassed" and even contemplated suicide while working under Dave Brailsford.
"Under [Brailsford] the organisation quickly became a hierarchy with him at the top as (in his own words) a dictator.
"The atmosphere changed from being open, with the freedom to speak one's mind, to being closed, fearful of one's position and being careful about what was said to whom.
"The culture became more 'macho', brutal and divisive and this management style was established from the top."
Watch: Dave Brailsford gives evidence to the Culture, Media and Sport select committee
Matheson explains how he was forced to leave British Cycling after suffering a breakdown, but hopes that his decision to come forward (despite signing a gagging order when he left the governing body) will help to change the organisation's culture.
"It has taken me many years to regain my self-esteem and, when reminded, I am still haunted by the events of 14 years ago.
"However, as I have witnessed so much unfairness and, on occasions brutal, treatment of both staff and athletes I feel the need to contribute to this review.
"In doing so I hope lessons can be learned for [British Cycling] and also that there will be some closure for me."
>>> Shane Sutton used word "bitches" to Jess Varnish, leaked document confirms
The findings of the inquiry, which was launched in the wake of allegations that former technical direction Shane Sutton used abusive language against female and para-cyclists, are expected to be announced around January 20.
Matheson's allegations come as Brailsford faces further scrutiny over whether he misled MPs during a select committee hearing on Monday.
Brailsford told the Culture, Media and Sport select committee that, as far as he was aware, Bradley Wiggins's medical records had been passed to UK Anti-Doping (UKAD) investigators, a move that could prove that the medical package delivered to Team Sky at the 2011 Critérium du Dauphiné did indeed contain Fluimucil.
However it emerged on Thursday that UKAD had not received these records, and was also unable to find evidence of a Fluimucil prescription in British Cycling's medical records.
Thank you for reading 20 articles this month* Join now for unlimited access
Enjoy your first month for just £1 / $1 / €1
*Read 5 free articles per month without a subscription
Join now for unlimited access
Try first month for just £1 / $1 / €1