Dave Brailsford faces further scrutiny over claims he misled MPs about Fluimucil package
Team Sky boss may have to reappear in front of MPs to give further evidence after it was revealed the Wiggins's medical records have not been made available to UKAD, and Fluimucil prescription has not been found in BC records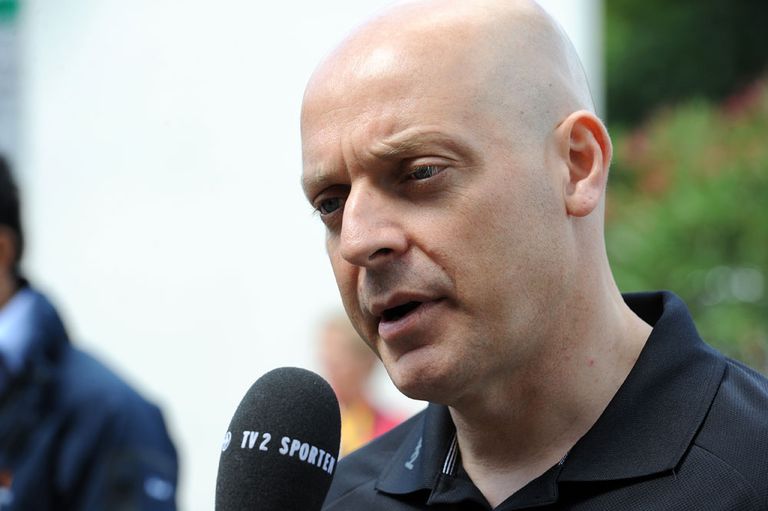 Team Sky boss Dave Brailsford could be called to appear in front of MPs for a second time after it emerged he may have misled them when giving evidence on Monday.
Brailsford told the Culture, Media and Sport select committee that Bradley Wiggins's medical records had been passed to a UK Anti-Doping (UKAD) investigation into the package delivered to Team Sky at the 2011 Critérium du Dauphiné.
>>> Seven questions that Team Sky and British Cycling still need to answer
However, according to The Times, UKAD investigators have not received the records.
After telling MPs that he had been told by former Team Sky doctor Richard Freeman that the package delivered to Wiggins at the Dauphiné contained the decongestant Fluimucil, Brailsford was asked by Damian Collins MP, the chair of the committee, whether Wiggins's medical records had been handed over to UKAD investigators to check if the package did indeed contain Fluimucil, and if Wiggins had been treated with the drug.
"You are absolutely right," Brailsford replied. "And my understanding is that they have been made available to UKAD."
>>> Dave Brailsford says 'he made things worse' in Team Sky and Bradley Wiggins furore
As a prescription medication, Fluimucil should have also been recorded by British Cycling when it was prescribed to Wiggins.
However The Times also reports that UKAD has been unable to find any written record at British Cycling of Wiggins being prescribed the drug.
Watch: Dave Brailsford gives evidence to MPs
Collins said that the latest revelations meant that Brailsford had more questions to answer, especially after it came out on Tuesday that he had allegedly tried to prevent the Daily Mail from running its original story about the package.
"It adds to a picture which doesn't seem to make any sense. Why should Dave Brailsford go to such lengths not to reveal what was in the package and try to prevent the story being published if what was in that package was completely innocent?" said Collins.
>>> Twitter reacts to Team Sky medical package revelations
"He appears to be trying to stop the line of inquiry. If he knew it was Fluimucil why did he not say so straight away?
"If he didn't, why did he try to close down a legitimate investigation? He needs to explain why he said what he did, and what he knew about the package at the time. Then we can judge whether it was rash and foolhardy or more serious than deliberately trying to close down the investigation."