Former British Cycling chief bids to return as director
Peter King nominated as a candidate to be the English representative on British Cycling's board in response to recent controversies that have affected the organisation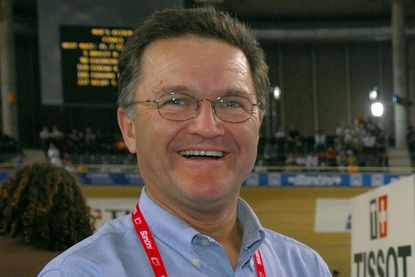 Former British Cycling chief executive Peter King has put himself forward for election to the organisation's board this year in response to 18 months of controversy at BC.
On Monday the South East regional board of British Cycling decided to nominate him as a candidate for the English representative on the board.
Under new rules, voted through in July, the regions of England, Scotland and Wales all get to nominate a member to the board.
King is hoping to become the English regions' nomination when the regional councils all meet next month.
>>> British Cycling appoints new head of medical services in continued medical overhaul
Speaking to Cycling Weekly, King said: "If I don't get selected then I will enter the ballot for one of the other four independent director posts." The independent directors will be appointed by British Cycling.
There has been skepticism among some of the BC members about of the changes to the board that were voting through in July, principally the move to make the board rather than the national council, the supreme body for BC. However, despite looking set for major opposition the changes – which were required by UK Sport's new governance code - were passed following a last minute amendment.
King added: "It seems to me we are allowing the disconnect between the membership and the board to increase and we need to reverse that."
He has also had concerns about the various controversies that have dogged the organisation over the last year. Many of the issues of a poor working culture that were raised by the independent review into BC's Olympic programme were raised by King in an independent report he wrote for BC in 2012.
He said that the "last thing he wanted to do" was become part of the organisation's management again but felt that his knowledge of the sport would be useful to help BC recover from the controversy.
King said: "I think back that time [2012] we were marginalising some of the less popular disciplines and not putting as much work into women's racing as we should do.
"We do need to recognise that only a small proportion of our members do road racing but all that we do in an organisational sense relates back to road racing."
King was one of the architects of BC's success. He took up the post of chief executive in 1997 as the board saved the organisation from near bankruptcy. He stayed in the role until 2008.
Thank you for reading 20 articles this month* Join now for unlimited access
Enjoy your first month for just £1 / $1 / €1
*Read 5 free articles per month without a subscription
Join now for unlimited access
Try first month for just £1 / $1 / €1