Funeral for Letchworth legend Iain Scott held tomorrow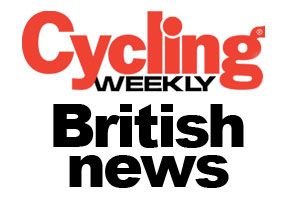 Iain Scott, 72, who died on August 24 and whose funeral is tomorrow (Tuesday, September 8) was one of the sport's "Good Eggs".He was a founding member of the Letchworth Velo in 1959, and became team manager, principal race organiser and commissaire.
For nigh on 50 years his enthusiasm and appetite for organisation and promotion never flagged. Scotty, as he became known, together with a bunch of enthusiastic roadmen, formed the Letchworth Velo in 1959, the same year the British Cycling Federation was formed. They put on over a dozen open races every season, road races and time trials, which became very popular across London, Northants, East Anglia and the Home Counties.
Crisis? What crisis? That become a Scott maxim, as no problem was too difficult to overcome. In 1990, at a few days notice before the club's annual two-day, Scott was asked if he could accommodate the entire British Pro contingent who had been left without an event following a sudden cancellation.
"Brilliant as always in a crisis situation, Scotty accepted the challenge, and an outstanding weekend of racing took place won by the mercurial Joey McLoughlin from a field that included the late David Rayner and the entire who's who of British Pro Racing at that time," recalled Letchworth Velo clubmate, Ross Newton.
When Scott and the Letchworth organised the 1999 National Women's road race championship near Royston, Herts, they witnessed an historic result when a junior snatched the senior title. No ordinary junior, but none other than 16-year-old Nicole Cooke who beat breakaway companion, the reigning world pursuit champion, Yvonne McGregor.
It would be the first of many successive national road titles for Cooke, culminating with last year's incredible record double, the Olympic and World road titles within one month of each other. One of Scott's proudest claims after Cook's 1999 title win, was that he had the honour and privilege to subsequently manage Cooke when he took a team of women from various clubs, including Letchworth Velo, to Malta to compete in a stage race.
Scott also directed the club to promote women's racing, inspiring the Letchworth Velo's women's team to rule the roost led by national road champion and talented tt rider Maxine Johnson. The Letchworth won taking team titles in RTTC championships 10, 25 and 100 miles.
His enthusiasm extended to all, be they riders or officials, whatever their position or role in the organisation. He leaves his wife, Brenda, daughter Sarah, son-in-law Ross and grandchildren Millie, Lewis,and Daisy.
The funeral service will be held at St Marys Church , Baldock at 12 noon on Tuesday the 8th of September. All are welcome. Floral tributes should be sent to the undertakers E H Crouch, 23A Hitchin Street, Baldock, Herts SG7 6AQ Tel 01462 893191, to arrive by 10.30am Tuesday.
The family has asked for any donations in memory of Iain to be sent to the British Lung Foundation,73-75 Goswell Road,London EC1V 7ER
Thank you for reading 20 articles this month* Join now for unlimited access
Enjoy your first month for just £1 / $1 / €1
*Read 5 free articles per month without a subscription
Join now for unlimited access
Try first month for just £1 / $1 / €1