ITALIAN CLIMBER SELLA TESTS POSITIVE FOR CERA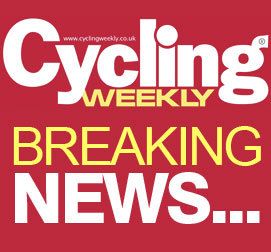 Italy?s Emanuele Sella of the CSF Navigare team has tested positive for the third generation of EPO.
Sella tested positive in a targeted out of competition test carried out by the UCI on July 23, just a few days after the positive tests for CERA at the Tour de France and after the Italian suddenly pulled out of the Trofeo Matteotti race.
Sella won three mountain stages in the Giro d?Italia, stunning everybody with back to back wins in the Dolomites. He had always ridden well in the Giro but his sudden improvement in performance also won him the climber?s competition and he was second in the mountain time trial to Plan de Corones.
Contacted by the Italian ANSA news agency, Sella denied any knowledge of his positive test.
?I don?t know anything about it, I have been notified of anything. It?s not true, I?ve got to speak to the team,? Sella said.
27 year-old Sella got married after the Giro d?Italia and signed a new contract with the CSF team after his success. After missing the Brixia Tour, Sella eventually raced again at the weekend and was due to ride the GP Camaiore in Tuscany on Thursday.
After his positive for CERA he now faces a two-year ban.
RELATED LINKS
Sella wins first Giro d'Italia mountain stage
Sella strikes again at Giro d'italia
McQuaid reveals how UCI caught Sella
Thank you for reading 20 articles this month* Join now for unlimited access
Enjoy your first month for just £1 / $1 / €1
*Read 5 free articles per month without a subscription
Join now for unlimited access
Try first month for just £1 / $1 / €1