Katusha suspend Caruso after positive EPO test
The UCI announced a sample provided by Giampaolo Caruso in March 2012 has returned an Adverse Analytical Finding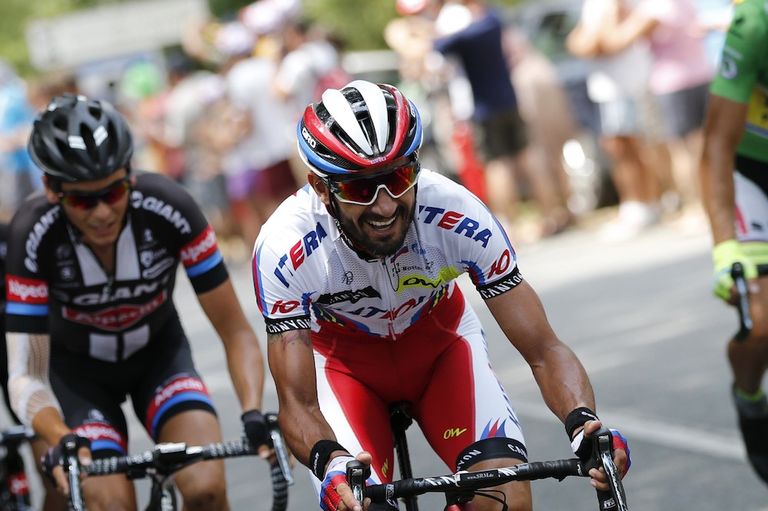 (Image credit: Yuzuru SUNADA)
Katusha have provisionally suspended rider Giampaolo Caruso after an out-of-competition drugs test dating back to 2012 revealed an Adverse Analytical Finding.
The UCI announced the positive EPO test on Tuesday after the rider's sample, originally taken on March 27, 2012, was reanalysed in light of new scientific developments.
Caruso is the second Katusha rider to be suspended this season after Luca Paolini tested positive for cocaine during the Tour de France. It is also Caruso's second positive test, having been banned for taking Nandralone in 2003.
"Team Katusha has been informed this afternoon by the UCI that Italian rider Giampaolo Caruso has been notified of an Adverse Analytical Finding," the team said in a press release.
"The presence of erythropoietin has been detected in a sample collected on 27th March 2012. In accordance with the UCI Regulations the rider has been provisionally suspended.
"Bearing in mind the anti-doping regulations, the team will wait until the analysis of the B sample has been conducted before taking any further action or making further comment.
"However, Team Katusha would like to underline that this news comes as a complete shock."
Under MPCC rules, of which Katusha is a member, the team should self-suspend themselves for competition for eight days after having two riders testing positive in a 12 month period. But with Caruso's sample dating back to 2012 it is unclear as to the team's position.
Caruso was named in the Katusha squad for the Vuelta a España this week but the team will now need to field a replacement.