London's rush hour lorry ban closer as Assembly votes unanimously in favour
The Greater London Assembly unanimously votes in favour of banning lorries at rush hour but the Freight Transport Association says it won't be the 'silver bullet' solution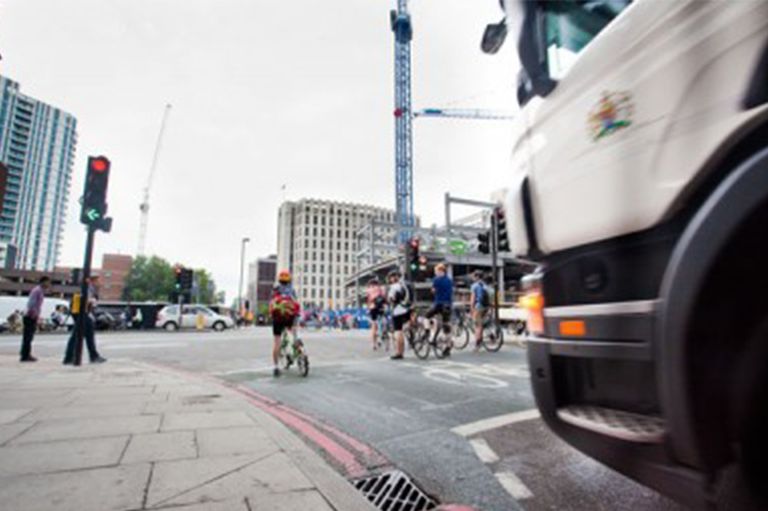 The Greater London Assembly has voted unanimously in favour of banning lorries on the capital's roads during rush hours, in a motion proposed by the Green Party's Darren Johnson.
Mr Johnson lamented the number of cycling fatalities caused as a result of collisions with HGVs in recent years, saying a lorry ban and an improvement of cycling infrastructure would help keep cyclists safe.
"Far too many people have died under the wheels of an HGV in London," he said. "We know the safety measures which would make cyclists safer and there is a growing cross-party determination that we need to end the unnecessary deaths and injuries on our roads.
"The Dutch-style cycle paths now being built will physically separate cyclists from lorries on some roads, but we also need to look at separating the majority of cyclists from lorries on the rest of London's main roads by having them travel at different times of day.
"Londoners should be able to cycle to work, or take the kids to school, without fearing for their lives."
As part of the motion, the Assembly agreed to call on the mayor and government to ban lorries at rush hour (upon completion of an impact assessment), improve visibility from drivers' cabs in accordance with CLOCS standards and enforcement against rogue operators to stop unlicensed, untrained and unsafe drivers on the road.
Unsurprisingly, the Freight Transport Association (FTA) was against the proposal, saying banning lorries was not the 'silver bullet' solution to improving safety.
Christopher Snelling, FTA Head of Urban Logistics stated: "What we are looking for is improved safety for everyone, and there are many elements which should be considered.
"For example while early morning is rush hour for cyclists, the peak time for pedestrians is later - we need to ensure that solutions do not bring unintended consequences.
"Better awareness, training and behaviour is needed on from all road users to make our roads as safe as they can be."
He added: "FTA supports several of the items recommended by GLA today, but simplistic lorry bans are unlikely to be the best solution in terms of safety; could lead to an increase in emissions and congestion (if deliveries switch to smaller vehicles); as well as making it harder to operate the businesses that London depends on every day."