'Major new cycling network' pledged for Manchester by mayoral candidate
Labour mayoral candidate Andy Burnham aims to match London's spending on cycling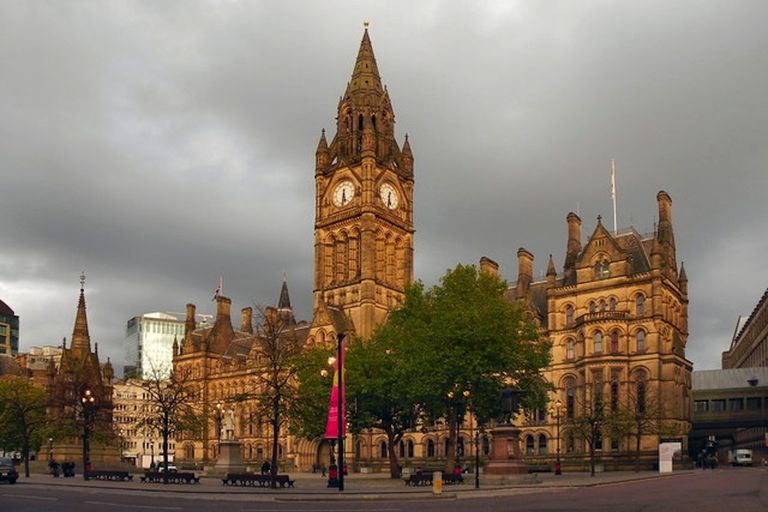 Manchester could get a major boost to its cycling infrastructure if plans from Labour mayoral candidate Andy Burnham come to fruition.
Speaking to journalist Jon Snow, who is also the president of national cycling charity Cycling UK, Burnham pledged to build a major new cycling network in the city if he is elected mayor on May 4.
Burnham said that he wanted to see a dedicated cycling budget in Manchester, which would be invested in infrastructure projects and a bike sharing scheme.
>>> Thousands of Londoners take to their bikes to beat the Tube strike
The budget would eventually hit the £17 per head that Mayor of London has committed for the capital, although Burnham says that he has to be realistic about when he will be able to match this figure.
"My commitment at the moment – I don't think I can get to Sadiq's level straight away – is to create a dedicated cycling budget within the budget for transport for Greater Manchester, and to build it up over time towards that London figure," Burnham said.
"I'm a big believer in physical activity...not just the physical health benefits but the mental health benefits. If you look at Greater Manchester, too many people are trapped in their cars. We need to make our city more liveable."
Cycling UK chief executive Paul Tuohy welcomed Burnham's comments, saying that he had "thrown down the cycling gauntlet to his fellow candidates with his commitment to create a dedicated cycling budget and pledge to build a major new cycling network."
>>> Cardiff aims to double cycling numbers through segregated cycle routes
"At the moment, we're seeing London, Edinburgh and Cardiff all making real efforts to promote cycling," Tuohy continued.
"Manchester is the next proving ground for cities that are fit for cycling in England. Cycling UK will be encouraging all candidates to commit to Space for Cycling during the course of this election."
This is the first of a series of interviews over the coming months that will see Snow meet with other Manchester mayoral candidates, as well as candidates in local elections across England, Scotland and Wales, and Northern Ireland Assembly elections, to discuss their commitment to cycling.