Marianne Vos breaks rib in mountain bike crash
More woes for Marianne Vos as former world champion breaks a rib preparing for an Austrian mountain bike race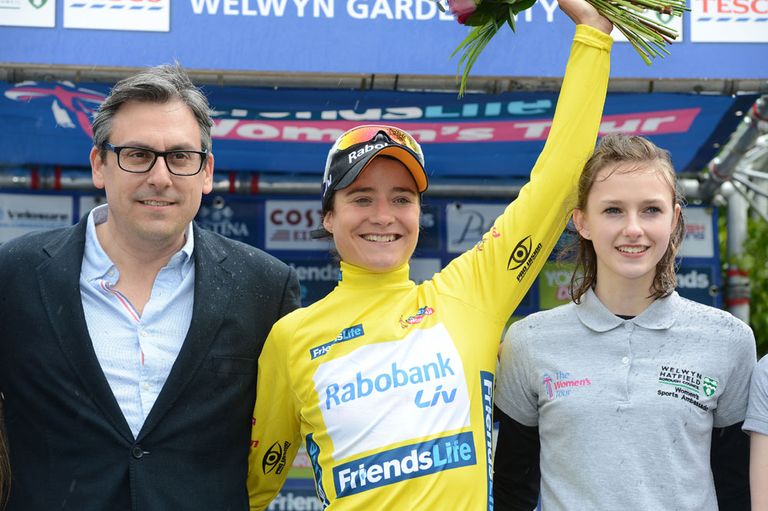 Marianne Vos's annus horribilis continues with the Dutch rider breaking a rib, further restricting her comeback from a previous injury. The 27 year old suffered the injury during the course recce at the Ötzaler mountain bike race in Austria last weekend.
According to her Rabo-Liv team website, the injury was diagnosed on Wednesday after the 27 year old suffered from continued soreness. Described as a clean break, it does not require surgery.
The former multiple world champion has raced only once on the road this season, finishing sixth in the Ronde van Gelderland on April19, after suffering a hamstring injury which curtailed her cyclo-cross season.
Vos plans to ride a truncated road season this year, combining that with mountain bike events in an effort to qualify for next year's Rio Olympics.
>>> Marianne Vos returns to the road after hamstring injury delays her season
It seemed she was on track when she won the Paasbike Nieuwkuijk event at then start of April, but it is clear the injury is a setback for those ambitions. Her 16th place at the UCI HC ranked event is, however, remarkable considering she was riding injured against the world's best.
Vos had been slated to ride the three-day stage race, Festival Elsy Jacobs in Luxembourg this weekend, but has instead been ordered to take at least week off the bike. Her team will not replace her for the event and will take part with only five riders.