'I basically just passed out for 27 hours': Missing endurance cyclist sends video to say he's alive
Ultra-cyclist Lee Fancourt uploads a video to Facebook to tell people he's alive after going off the grid for 36 hours during Trans-Am Race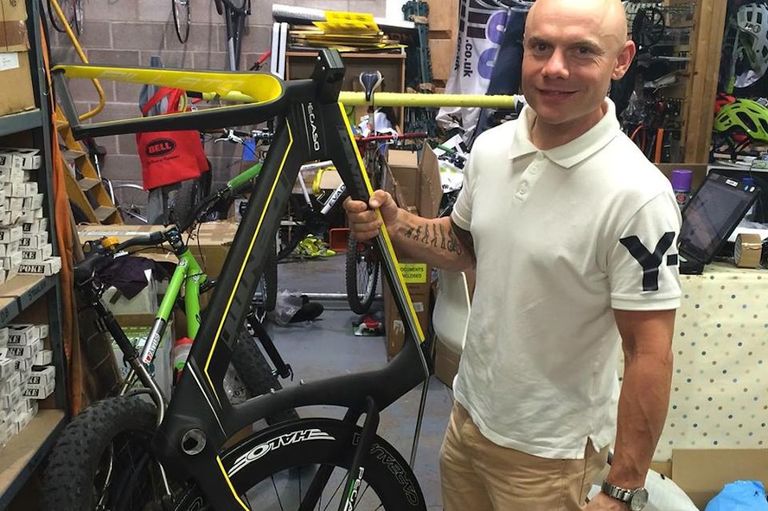 Having been off the radar for nearly two days, endurance cyclist Lee Fancourt reassured friends and family that he was alive in a video message.
The 39-year-old, who cycled through seven European countries in 24 hours in August 2015, told viewers that he was feeling constantly sick and dehydrated in a video update before disappearing.
Supporters asked race organisers to mount a search, but 36 hours after his tracker device stopped it appeared back on screen again and Fancourt later uploaded a video update.
"Hello everyone, I'm still alive, just about. The last thing I remember was two days ago," he said on the Facebook video.
"I couldn't keep any water down. I kept being sick. The next thing I can remember was I woke up by the side of the road. There's a bit of damage to my bike and I've got a massive black bruise on my hip so I must have fallen off the bike.
"I can't remember falling off. I don't know how long I was there for. I managed to get under a tree to shelter. Then I basically just passed out for 27 hours."
Fancourt is taking part in the Trans-Am Bike Race, travelling 4400 miles from Oregon to Virginia on opposite sides of the country.