PIEPOLI BANNED FOR TWO YEARS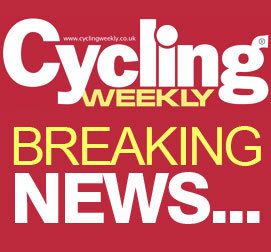 Italy?s Leonardo Piepoli has been banned for two years for his two positive test for CERA during the 2008 Tour de France.
The Italian Tribunale Nazionale Antidoping announced the sentence on Monday morning after a short hearing in Rome. Piepoli did not attend, has refused to help investigators and often failed to turn up to pre-trial hearings. The Tribunale announced his ban will begin on Monday January 26 and end on January 25 2011.
Piepoli rode for Saunier Duval in 2008 and won the tenth stage of the Tour de France to Hautacam in the Pyrenees but was suspended by Saunier Duval after team mate Riccardo Ricco tested positive for CERA and was arrested by police. Piepoli fled France and initially denied doping.
In an interview with the Gazzetta dello Sport newspaper on January 7, Piepoli admitted he doped but like so many other riders, claimed he only did it once, before the 2008 Tour de France, because he had crashed out of the Giro d?Italia and was worried about his form after suddenly being selected for the Tour.
Showing some kind of remorse, Piepoli said: ?Don?t dope, it?s useless and doesn?t work, it?s never worked. I say don?t dope because you destroy your own dignity. For ever.?
RELATED LINKS
Comment: Why more CERA positives are good for cycling
Kohl confirms he doped
2009 Tour of Germany cancelled
Stefan Schumacher tests positive at Tour de France
Piepoli latest CERA positive at Tour de France
Tour de France Cera test results set to emerge
Ricco banned for two years
McQuaid reveals how the UCI caught Sella
Ricco admits taking EPO before Tour de France
New drugs emerge
Saunier Duval sack Ricco