'Close pass' scheme rejected by police as drivers would have to move into opposite lane to overtake cyclists
Cambridgeshire Police also reject scheme as it could mean motorists have to slow down behind cyclists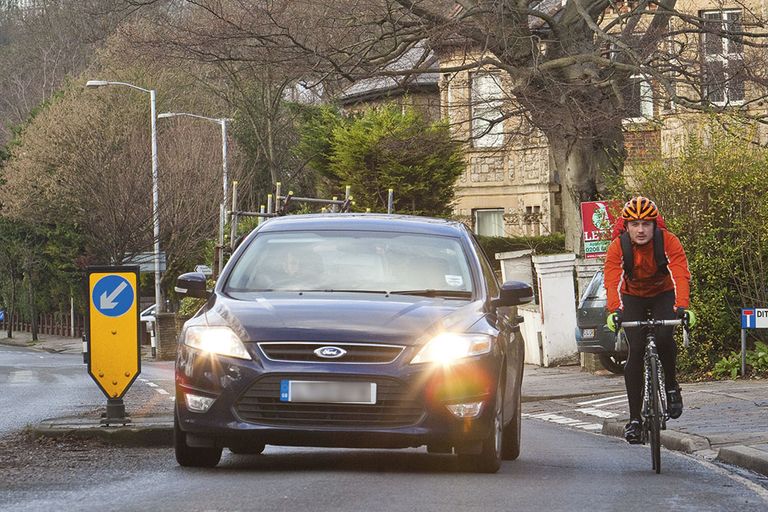 Cambridgeshire Police have rejected a scheme designed to protect cyclists from close passes from vehicles as it could force motorists to move into the opposite lane to overtake and mean they needed to slow down when unable to overtake.
Operation Close Pass, which has seen a reduction of 20 per cent in the number of cyclists killed or seriously injured in the West Midlands where it was first rolled out, has been deemed not "practical" due to the "lack of road space" in Cambridge.
>>> Passing judgement: How 'Operation Close Pass' is bringing bad drivers to book
The scheme uses plain clothes officers on bikes equipped with video cameras to target offending drivers. When a vehicle passes too close another officer stops it and the driver given an education input pointing out the error of their ways. Only the most serious offenders are prosecuted.
22 police forces across the UK are currently carrying out the scheme, but Cambridgeshire Police will not be joining because it could force motorists to move into the opposite lane when overtaking, or to slow down when unable to overtake.
Watch: Five tips for safer commuting
"The average road [in Cambridge] is approximately 3.5 metres from the kerb to the white lines," Cambridgeshire Police casualty reduction officer Jon Morris told Cambridge News.
"Cyclists are advised to cycle 0.75 metres away from the kerb to avoid drain covers and an average car is about two metres wide. Operation Close Pass recommends drivers leave about 1.5 metres when passing a cyclist.
"If we add all those figures together it would mean drivers are moving into the opposite lane to overtake.
"For Cambridge city where roads are narrower and often very congested we would be potentially forcing motorists to drive at the speed of cyclists when there isn't the recommended space to overtake."
>>> Police targetting of 'close pass' drivers introduced in Edinburgh with aim onf Scotland-side roll-out
Local cycling campaign group Camcycle expressed its dismay at the police's decision, pointing out that the city's narrow streets made the need to crack down on close passes even more important.
"Camcycle is beyond disappointed in Cambridgeshire Police," a statement read. "We are angry that they are apparently advising drivers that it is OK to pass closely because maintaining the speed and flow of motor traffic is more important than the safety of vulnerable road users.
"The fact that Cambridge's roads are narrow is precisely the reason why close-passes are a problem here and action should be taken against them. Cambs police contradict Highway Code rule 163 'Give vulnerable road users at least as much space as you would a car'. The accompanying image is clear: you should wait until the opposite carriageway is clear to overtake if there isn't space."
With the police unwilling to take action, the group advises cyclists follow Bikeability guidelines and ride in the middle of the lane on roads which are too narrow for motorists to safely overtake, removing any possibility for drivers to attempt to dangerously squeeze past.