Rapha and Strava team up again for the Festive 500 challenge
Can you/do you want to ride 500km between Christmas Eve and New Year's Eve? If so, sign up to the Rapha Festive 500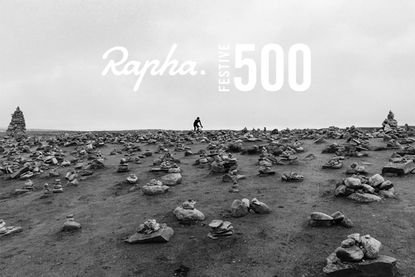 The seventh edition of the Rapha Festive 500 has been announced, as the British clothing brand once again teams up with Strava to encourage people to ride 500km across eight days over Christmas.
Launched in 2010, cyclists around the world are challenged to get up off the sofa, put down the mince pies and swing a leg over their bikes.
Kicking off on Christmas Eve and running until New Year's Eve, the challenge is obviously easier for those in the southern hemisphere but is certainly within reach of most riders wherever they are in the world, if you're determined enough.
The story of the event's origin reads like a Christmas myth in itself – with Graeme Raeburn, a designer at Rapha, clocking up a ridiculous 1000km.
Conquer the challenge
Six tips to nail the Rapha Festive 500 on Strava

Winter blunderland: don't make these winter cycling mistakes

14 of the best 2015 Festive 500 photos

16 ways to stay motivated through winter

No challenge would be complete without a prize, and Rapha are offering a few for a range of achievements. There's a creative competition which looks at the best documented challenge, plus categories for the best film and the most epic failure.
To submit your story, visit the Festive 500 page on Rapha's site.
The grand prize for the winner of the 'spirit of the Festive 500' is a trip to Steamboat Springs in Colorado USA to collect a Moots Routt or Routt 45 bicycle built to their specifications.
Thank you for reading 20 articles this month* Join now for unlimited access
Enjoy your first month for just £1 / $1 / €1
*Read 5 free articles per month without a subscription
Join now for unlimited access
Try first month for just £1 / $1 / €1