Ras stage cancelled after car collision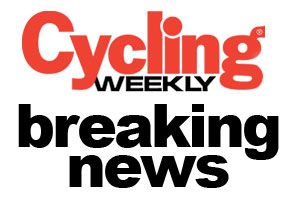 Yesterday's second stage of the FBD Insurance Ras was cancelled after several riders at the front of the peloton hit an oncoming jeep.


Luca Barla (Team Nippo) and Oscar Grau, Raul Santamarta, Diego Gallego and Luis Mas, four members of the Spanish Burgos
2016-Castilla y Leon team, were involved.
Barla is thought to have sustained a fractured leg. From the Spanish outfit, Raul Santamarta and Diego Gallego were the worst affected and taken to Belfast Hospital.
Santamarta underwent plastic surgery to reattach a finger, while Gallego has had X-rays for knee problems. The injuries are not life-threatening, as some had feared.
The accident happened on the descent of the second-category Bellavalley Gap climb, approximately 30 kilometres from the finish in Carrick on Shannon.
Race leader Dan Craven narrowly managed to avoid the collision. "Six guys went down, and I was actually in seventh position. I was the first guy who didn't fall.
"Some riders went over the top of the jeep. That's why the race had to be stopped, as you have to make sure the riders are okay and alive in a situation like that," he continued.
It is thought that the keep pulled out of a side turning seconds after the motorcycle escorts had passed.
AN Post rider Mark McNally, who finished second on the opening day's stage, had been favourably placed in the day's leading breakaway, two minutes up the road, when the stage-annulling incident took place.
After the collision, the race was stopped for an hour while the riders were treated and the closing 30 kilometres of the stage were then neutralised.
It is the first time in the race's 58-year history that a stage has been cancelled.
Racing resumes today with the 171-kilometre third stage from Carrick on Shannon to Oughterard.


Related linksCraven takes opening stage of 2010 Ras