Scottish Cycling receives Commonwealth Games participation boost
Governing body, Scottish Cycling, announces 10 per cent increase in membership, with participation also rising, since the Commonwealth Games in Glasgow last year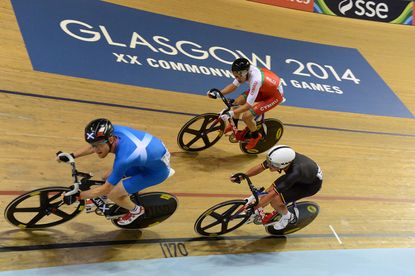 Six months on from the Commonwealth Games in Glasgow, cycling in Scotland has never been more popular according to the Scottish governing body for the sport.
Scottish Cycling has seen its membership increase by 10 per cent since some of the world's best talents took to the roads and track in the city, with 9,000 people now signed up as members.
>>> British Cycling membership hits 100,000
Craig Burn, Scottish Cycling's Chief Executive said: "Over the last 10 years, cycling in this country has grown from a minority pastime to become one of the UK's fastest growing sports, with Scottish Cycling seeing a 142 per cent rise in membership over the last four years.
"I have no doubt that the Commonwealth Games has and will continue to aid the development of cycling in this country, by providing inspiration to our current riders and encourage spectators all over Scotland to try their hand at this fantastic sport. With local clubs throughout the country and a great calendar of events, there are opportunities for everyone."
>>> Aberdeen streets rated some of the most polluted in Scotland
The Commonwealth Games was the catalyst for a brand new velodrome being built in Glasgow, named in honour of Britain's most decorated Olympian Sir Chris Hoy.
Thank you for reading 20 articles this month* Join now for unlimited access
Enjoy your first month for just £1 / $1 / €1
*Read 5 free articles per month without a subscription
Join now for unlimited access
Try first month for just £1 / $1 / €1