Strava survey shows majority of female riders feel there are no barriers to cycling
Sixty per cent of women surveyed by Strava believe there are no barriers to entry for women who want to cycle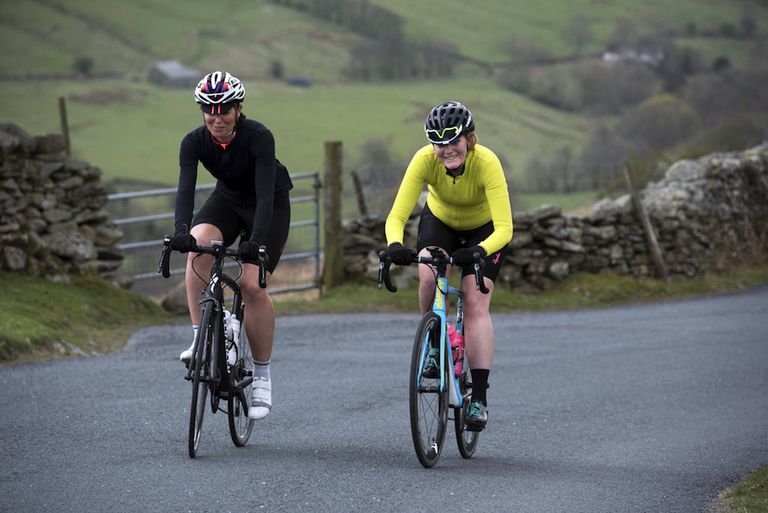 A survey conducted by Strava ahead of the Aviva Women's Tour suggests that many female cyclists believe there are no barriers to entry for more women to take up the sport.
Of the female riders surveyed, 60 per cent disagreed that barriers were in place for women wanting to get into cycling, with the other 40 per cent citing the perceived danger of cycling as the biggest factor stopping more women from riding.
>>> Aviva Women's Tour preview and stage-by-stage
Mechanical proficiency and issues around the subject of body image were the other key barriers flagged up by the 5,024 respondents of the survey, 38 per cent of who had started riding in the past three years.
Over 60 per cent of the women surveyed on Strava said they were inspired by professional cycling, with nearly 95 per cent saying they followed the Tour de France, 52 per cent following the Tour of Britain and 40 per cent the Women's Tour.
When it comes to kit, the survey shows that Specialized bikes are the most popular among women, with respondents saying they own 2.1 bikes each on average.
>>> Beryl Burton: British Legend
Wiggle-High5 rider and Olympic gold medallist Dani King says the survey disproves common myths about women's cycling.
"Since I've been cycling I've consistently heard two things. 1. Women aren't interested in professional cycling and 2. There are significant barriers in place that prevent women from cycling. This report addresses these often quoted stereotypical views and shows them largely not be true," she said.
"There is however still more to achieve and with growth of media coverage surrounding women's cycling and increased focus from the industry, I hope women's cycling can reach its full potential; both in a sporting and recreational context."
The Women's Tour begins in Southwold on Wednesday, running daily until Sunday with a stage finish in Kettering.
Strava survey highlights
- 61% of female cyclists surveyed are inspired by pro cycling
- 84% of female cyclists are motivated by health & fitness
- 52% cycle for leisure and recreation, 32% commute
- 60% say there aren't barriers to entry for more women taking up cycling
- 63% ride socially at least once a week
- 60% ride a women's specific bike
- Specialized is the most ridden bike brand amongst female cyclists
- dhb and Castelli are the most popular apparel brands