Strava unveils stunning new global heatmap, showing more than one billion activities
Amazing data covers more than five per cent of the land on earth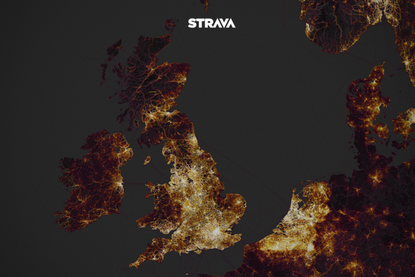 Strava has released the latest version of its global heatmap, showing where people have cycled, ran, swam, skied, surfed, and whatever else-d in activities uploaded to the site.
The full heatmap can be found here, and lets you see where people have been working out in a beautiful visualisation that covers the globe and comes with some fairly astonishing stats.
>>> Cyclist creates amazingly intricate piece of Strava art on the streets of Cardiff
The map is the result of more than one billion activities uploaded by more than 10 million athletes, with a combined distance of more than 27 billion kilometres and a duration of 200,000 years.
Strava's athletes have apparently covered five per cent of the land on earth while completing these activities, which even includes the summit of Mount Everest (although that wasn't on a bike, sorry).
Watch: Unboxing the new Garmin Edge 1030
This is all well and good, and very nice to look at, but Strava says that the heatmap has a more serious purpose when linked with Strava Metro, which uses data from activities to inform planning of pedestrian and cycling infrastructure in more than 70 cities around the world.
>>> Want your Strava feed back in chronological order? Here's how to do it
"The Strava Heatmap is enlightening because it lets us connect the bike riders we spot on the streets with a broader
perspective of our territory, over space and time," said Jorge G. Coelho, mobility project manager at the Association of Algarve Municipalities.
"Strava Metro then gives us the possibility to dive much deeper, breaking down data minute-by-minute and segment-by-segment for the entire road network."
Thank you for reading 20 articles this month* Join now for unlimited access
Enjoy your first month for just £1 / $1 / €1
*Read 5 free articles per month without a subscription
Join now for unlimited access
Try first month for just £1 / $1 / €1