UCI confirms CIRC report will be published on Monday
The Cycling Independent Reform Commission has returned its report, which will be published in full by the UCI on Monday morning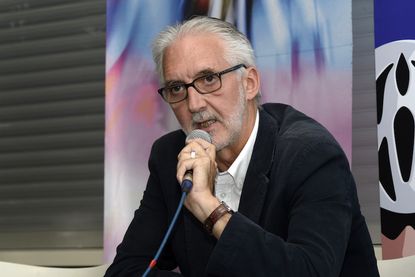 (Image credit: Watson)
The UCI will publish the report from the Cycling Independent Reform Commission (CIRC) early on Monday morning.
The commission, formed by Brian Cookson upon his election as president of cycling's governing body, is headed by former Swiss state prosecutor Dick Marty, with anti-doping specialist Ulrich Haas and criminal investigator Peter Nicholson alongside him.
"This Commission will investigate the problems cycling has faced in recent years, especially the allegations that the UCI has been involved in wrongdoing in the past – allegations which have done so much to hurt the credibility of the UCI and our sport," Cookson said when the commission was formed in January 2014.
"Their work will also be focused on understanding what went so wrong in our sport and they will make recommendations for change so that as far as possible those mistakes are not repeated."
The Commission took testimonies from a range of people involved in cycling, including Lance Armstrong. This week Chris Froome also confirmed that he had testified.
Thank you for reading 20 articles this month* Join now for unlimited access
Enjoy your first month for just £1 / $1 / €1
*Read 5 free articles per month without a subscription
Join now for unlimited access
Try first month for just £1 / $1 / €1