US rider banned after ex-boyfriend who supplied her with drugs reports her 'out of spite'
Jenna Blandford found to have used testosterone, human growth hormone (HGH) and oxandrolone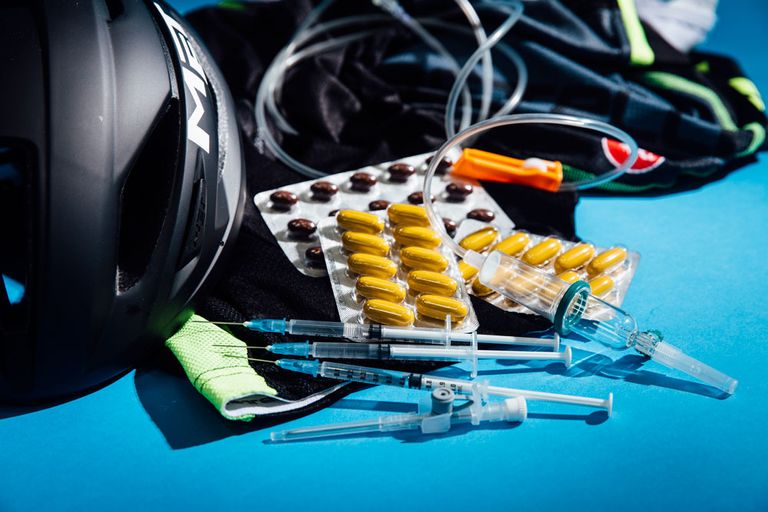 (Image credit: chris catchpole)
A former US national champion has been handed a four-year doping ban after she was reported to authorities by her ex-boyfriend after the two had broken up.
Jenna Blandford, who won the Masters National Marathon Mountain Bike Championship in 2016 (a title that she will now lose as part of the ban), was found to have used testosterone, human growth hormone (HGH) and oxandrolone last year, with a four-year ban imposed following a hearing at the American Arbitration Association (AAA).
The case came about after Jeff Miller, Blandford's ex-boyfriend, had reported her to the US Anti-Doping Agency (USADA) and cooperated with its investigations, accepting that he would also receive a four-year ban for doping offences.
>>> American amateur rider tests positive for seven banned drugs in single doping test
The hearing heard how Miller had admitted taking testosterone, HGH, and oxandrolone which he had obtained from a local pharmacy. Miller said that Blandford had seen her then-partner using the testosterone, which he gave her to use herself in the second half of 2015
Miller claimed that Blandford had moved off testosterone after she noticed her voice changing, instead taking HGH and oxandrolone, which Miller bought for her off the internet.
However their relationship began to turn sour in late 2016, with the hearing seeing a series of text messages where Blandford admitted taking the drugs, although she denied that she had sent the text messages even though they had been sent from her phone.
After Blandford left him in December 2016, Miller went to the authorities, providing USADA with evidence of Blandford's use of performance-enhancing drugs, which she denied using.
>>> Eight riders fail anti-doping tests during Vuelta a Colombia
After hearing the evidence, the AAA found Miller not to be credible, pointing out that he had reported Blandford "out of spite" just three days after they had broken up.
However the evidence he provided with the text messages as well as receipts for the purchase of the drugs, paraphernalia used to take the drugs, and a remaining supply of the drugs themselves, was enough for the AAA to side with USADA and issue Blandford with a four-year ban.
The ban came into force on November 20, with Blandford also losing all results from September 1, 2015, the approximate date where she first started using prohibited substances.