American amateur rider tests positive for seven banned drugs in single doping test
Kayle LeoGrande receives lengthy eight-year ban for second offence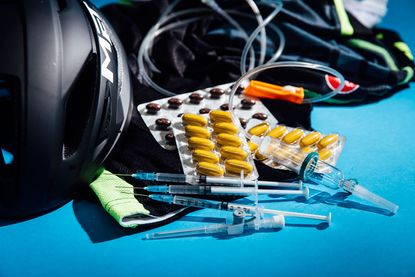 (Image credit: chris catchpole)
An American rider has been banned for eight years after testing positive for no fewer than seven banned substances after winning a criterium in California.
Kayle LeoGrande, 40, tested positive for raloxifene, ostarine, ibutamoren, GW1516 sulfone, RAD140, LGD4033, and andarine in an in-competition test after winning the Dana Point Grand Prix of Cycling in Dana Point, California on April 30, 2017.
"Raloxifene and GW1516 sulfone, a metabolite of GW1516, are prohibited substances in the class of Hormone and Metabolic Modulators; ostarine, RAD140, LGD4033 and andarine, are prohibited substances in the class of Anabolic Agents; and ibutamoren is a prohibited substance in the class of Peptide Hormones, Growth Factors, Related Substances and Mimetics," a U.S Anti-Doping (USADA) statement explained.
>>> Full survey results: One in 20 amateur racers admit to doping
As this was the second time that LeoGrande had been caught using banned substances, USADA announced that he would be banned for eight years, with LeoGrande not contesting the charge.
LeGgrande, a professional rider for Jelly Belly in 2005 and Rock Racing between 2007 and 2008, and was previously banned for using EPO after a team soigneur testified against him to USADA.
Thank you for reading 20 articles this month* Join now for unlimited access
Enjoy your first month for just £1 / $1 / €1
*Read 5 free articles per month without a subscription
Join now for unlimited access
Try first month for just £1 / $1 / €1