Valverde's case against Italy ban starts next week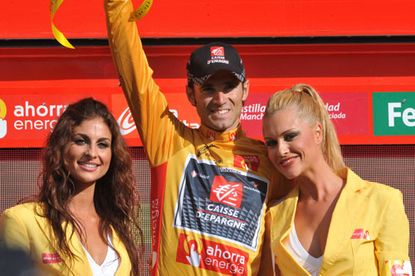 After months of waiting, the 2009 Tour of Spain winner Alejandro Valverde's appeal against his two-year ban on racing in Italy finally gets underway in the Court of Arbitration for Sport (CAS) next Tuesday.
Valverde had been barred from racing in Italy for two years after the Italian Olympic Committee (CONI) claimed it had evidence that a blood bag from the anti-doping probe Operacion Puerto belonged to the Spaniard. Valverde has denied the claims and also argued that CONI has no legal right to decide on the case.
The hearing starts on Tuesday (January 12) and will last three days. Valverde will be expected to declare, probably by phone given he is currently en route to the Tour Down Under (January 19-24) in Australia.
Other witnesses include Jesus Manzano, the former rider who lifted the lid on the organised doping in Valverde's old team, Kelme, and two journalists.
The only possible delay could be caused by an appeal by Valverde's team of lawyers that one of the judges overseeing the case, German Hans Ullrich, be substituted. CAS refused their request, but the lawyers have taken their appeal to a Swiss court.
Although the hearing is quite short, the outcome of the case could take weeks to be made public. It may even overlap with a second CAS case concerning Valverde and the failure of the Spanish Cycling Federation to open proceedings against him over Puerto. This is expected to take place in March.
The winner of last year's Vuelta a Espana and Liege-Bastogne-Liege in 2006 and 2008, as well as a multiple stage winner and former leader of the Tour de France, Valverde is currently the only top Spanish rider to have been affected any kind of direct suspension as a result of Operacion Puerto, despite it being a Spanish anti-doping investigation.
Related links
Explaining the Valverde case
Alejandro Valverde: Rider Profile
Valverde banned from racing in Italy for two years
Thank you for reading 20 articles this month* Join now for unlimited access
Enjoy your first month for just £1 / $1 / €1
*Read 5 free articles per month without a subscription
Join now for unlimited access
Try first month for just £1 / $1 / €1