Venezuelan rider loses pro contract after displaying 63 per cent haematocrit level
Androni Giocattoli-Venezuela will not sign Jimmi Briceño after blood tests showed he had a haematocrit of 63 per cent, well above the UCI's 50 per cent limit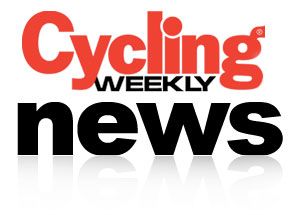 Team Androni Giocattoli-Venezuela will not sign recent Vuelta a Táchira winner, Jimmi Briceño after blood tests reportedly showed an abnormally high haematocrit level - an indicator of doping.
"It's madness," the team's' general manger, Gianni Savio told Cycling Weekly of Briceño's 63 per cent hematocrit reading. "For me, it's totally crazy. It's not a question of sport, but with 63 you are at risk, you could have an embolism, you could not wake in the morning."
The long-time Italian team manager had listed Briceño to join his second division team later this year. He receives funding from the Venezuelan government and fields three Venezuelans in his 2013 team. 27-year-old Briceño would have been a good edition after winning the Venezuela's Vuelta a Táchira for a second consecutive time last month.
Briceño's hematocrit level read 63 per cent in recent control for his biological passport, according to a South America's Diario de Andes. The reading, above the UCI introduced limit of 50 in the 90s, could indicate EPO use. It was enough for the UCI not to issue a biological passport and for Savio to look elsewhere.
"When I was in Caracas, I renewed our contract sponsorship for 2014, with the option for 2015. The minister of sport asked us to take two more Venezuelan cyclists. I looked and the first two of Táchira were available. However, I would've never signed a contract without understanding well the results of their health checks.
Savio still plans to sign Venezuelan Carlos Galviz, second in the Vuelta a Táchira. In April, he will join current Venezuelan riders Yonder Godoy, Carlos Ochoa and Jackson Rodriguez. He also tapped future talent Carlos Gimenez, who will ride as a stagiaire later this year. He signed him for four years, through to the end of 2017.
"I hope that this 18-year-old that I discovered will pay off," Savio said. "He's the same as José Rujano on the bike. In fact, they call him Rujanito in Venezuela. Luckily, though, he has a completely different mentality."
Savio said to Cycling Weekly earlier this winter that he hopes to field a first division Venezuela team by 2016. He repeated that today. He added that the government will give more but that the team has to improve to ride in the top tier.
WADA is funding research into test to ascertain whether clenbuterol detected in athlete samples comes from food or not