Victoria Pendleton rubbishes some of Shane Sutton's claims of support towards her
Victoria Pendleton says Shane Sutton never "held her" in his arms, saying that their relationship deteriorated between the Beijing and London Olympics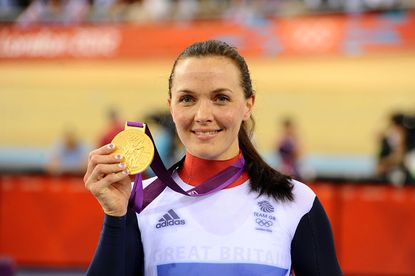 Victoria Pendleton has rejected Shane Sutton's claims that he "held her" in his arms when she "capitulated" in the track centre, which the former British Cycling technical director made after his suspension from the governing body.
Pendleton supported Jess Varnish's claims of sexism within British Cycling, in which Varnish said Sutton told her to "go and have a baby". Pendleton revealed that she thought her opinions when in the programme were not as well respected as those of the men.
In response, Sutton told the Times that he was disappointed that the Olympic gold medallist had spoken out, saying he comforted her many times and even stayed up until 3am painting her house in the run-up to the Beijing 2008 Games.
Pendleton told The Times: "Apparently he has held me in his arms many times. I can tell you Shane has never thrown his arms around me."
As for him helping decorate her house, she said: "That was Shane on a good day. My relationship with Shane was good before Beijing but notice he was talking about the lead-up to 2008. It would be interesting to ask how he was with me in the lead-up to London. That might be a different story.
"It's all very well being supportive some of the time, but when you trust someone and they turn their back on you it's the most heart-breaking thing they can do. Shane can be a great bloke, but not all the time and it's a toss of the coin which side you get."
Sutton resigned his position as technical director soon after his suspension. He was also accused of discriminating against para-cyclists in the Great Britain set up.
Thank you for reading 20 articles this month* Join now for unlimited access
Enjoy your first month for just £1 / $1 / €1
*Read 5 free articles per month without a subscription
Join now for unlimited access
Try first month for just £1 / $1 / €1