Good morning and welcome to another Cycling Weekly live blog. Tom Thewlis here bringing you all the essential news in the world of cycling on this cold but sunny (at least it is where I am!) Wednesday morning.
Here's our round-up of all the latest news in cycling to get you through hump day.

Get in touch with me via Twitter or alternatively via email: tom.thewlis@futurenet.com and let me know what you want to know about today in cycling!

Key Developments

- 09:07- Details of robbery at Mark Cavendish's Essex home emerge
- 10:35- Belgian cyclocross star Toon Aerts to appeal proposed two-year suspension
- 10:56- Chris Froome to make return to Tour de France
-12:02- Primož Roglič shares news of new arrival to his family
- 12:27- Brompton to source fewer parts from China and Taiwan
- 12:30- Man arrested after cycling along the M62 in Warrington
- 13:33- Images of new Cannondale SuperSix Evo 4 leaked online
- 14:34- Happy Birthday to David Millar
- 15:37- Sven Nys raises concerns over high cyclocross appearance fees for Mathieu van der Poel and Wout van Aert
- 16:13- Sonny Colbrelli looking to enter politics
- 17:18- Details of women's edition of UAE Tour emerge

Refresh
Details of robbery at Mark Cavendish's Essex home emerge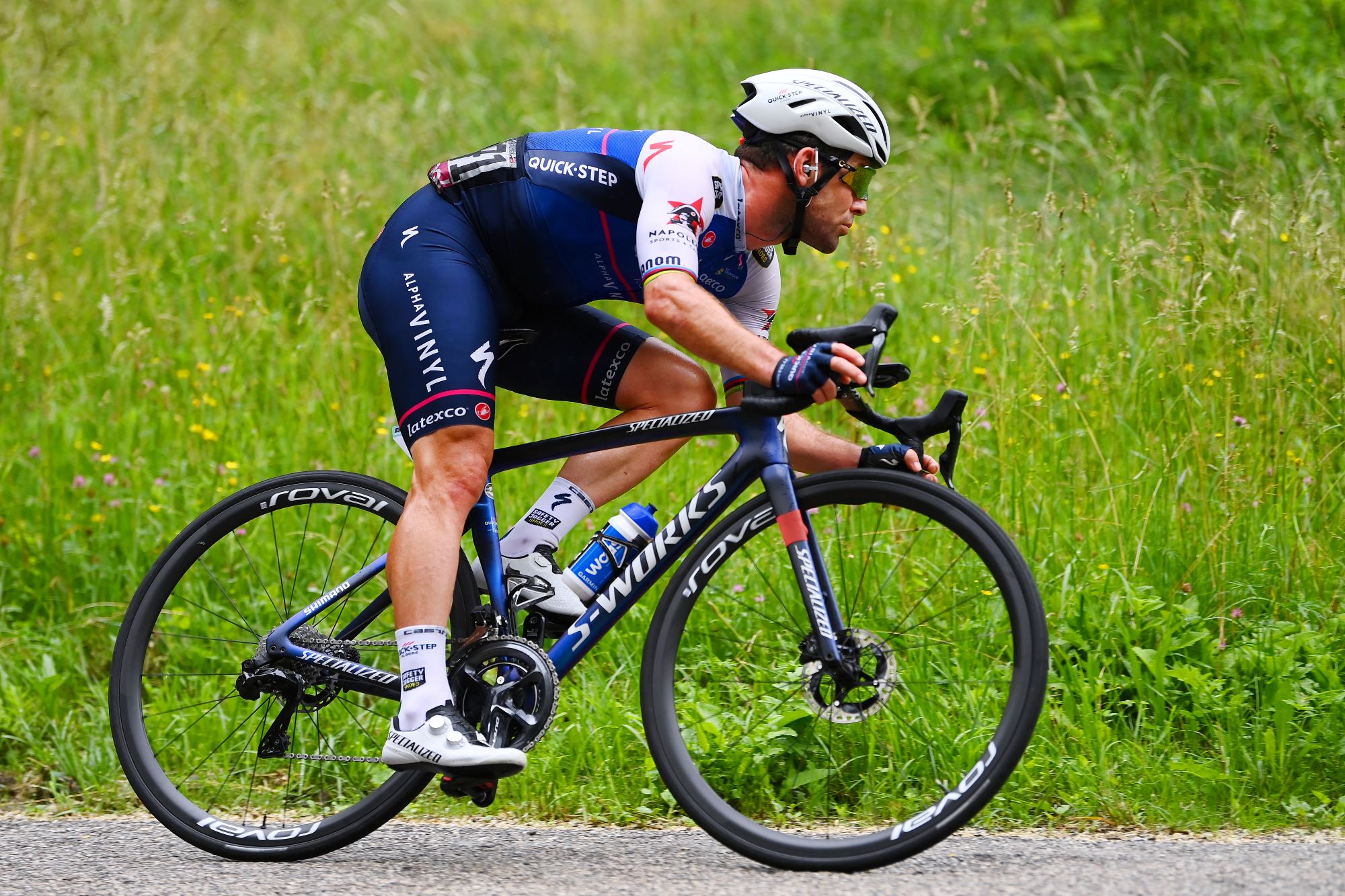 Masked robbers threatened Mark Cavendish and his wife, Peta, at knifepoint after breaking into the couple's Essex home in November 2021, a court has heard.
The robbery took place during the early hours of 27 November and involved the theft of two Richard Mille watches valued at £400,000 and £300,000.
On Tuesday, the trial at Chelmsford crown court opened. The jury heard how Cavendish was "jumped on" and punched by the intruders after he triggered a panic alarm.
They also heard that Peta hid the couple's three-year-old son under the duvet in the bedroom as the robbers made off with two watches, two phones and a Louis Vuitton suitcase.
The trial is ongoing and is expected to last two weeks.
TOON AERTS TO CHALLENGE TWO-YEAR SUSPENSION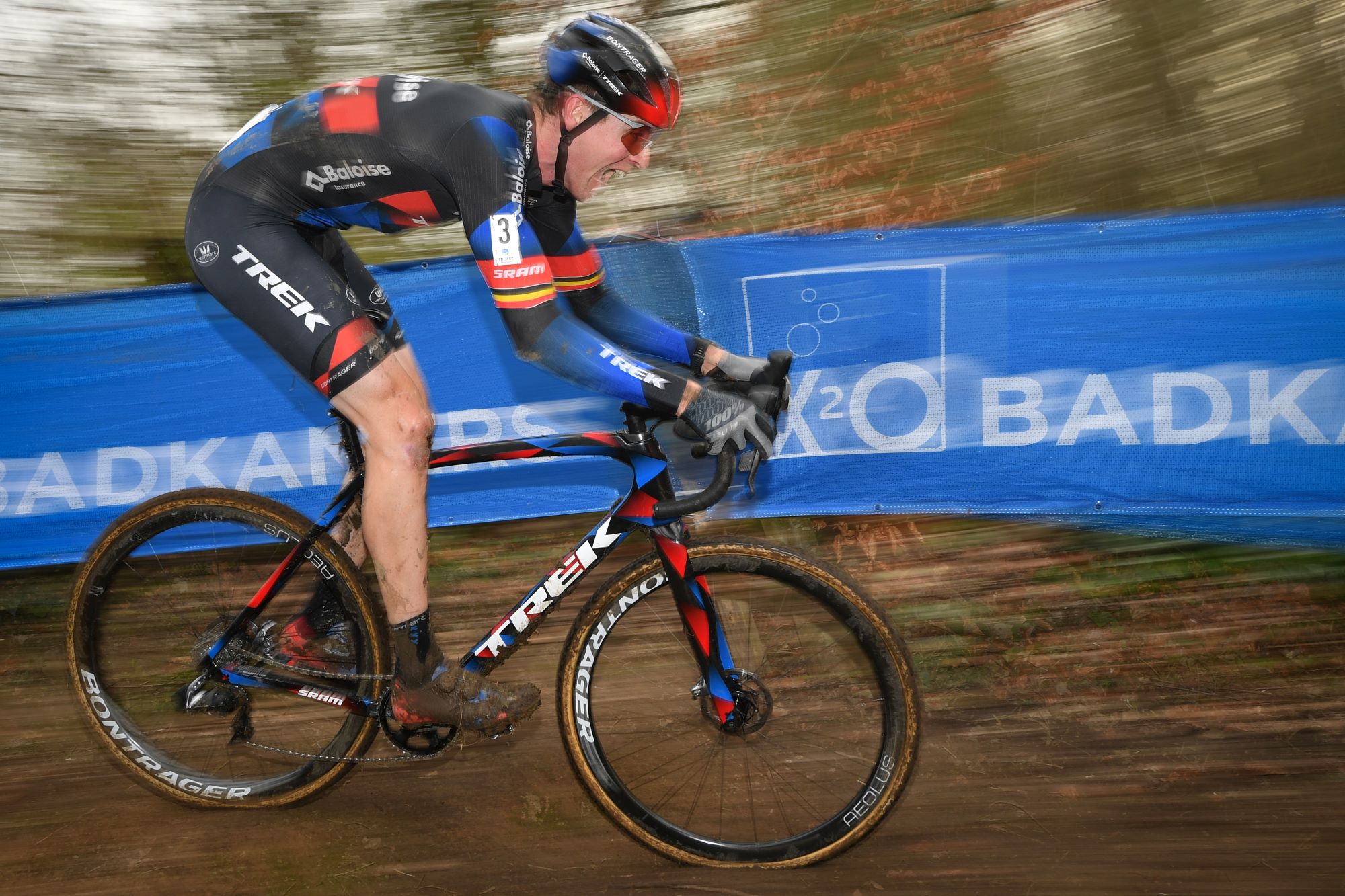 Belgian cyclo-cross start Toon Aerts is preparing an appeal against his potential two-year suspension for his positive test for Letrizole.

According to Het Laatse Nieuws, Aerts has until 16 February 2024 to lodge an appeal with the Anti Doping Tribunal of the UCI, whether that will lead to a reduction in the suspension proposed by the UCI remains to be seen.
Aerts' legal team plan to argue that the rider had an abnormal test result in January 2022 due to a contaminated dietary supplement.

In a recent press conference, Aerts appeared with long hair as he had not had a haircut since the test had come in. He planned to give a hair sample to defend his case which has now reportedly been done.

"The results of the new hair search have come in and that analysis shows that the product has not been found since this summer. So the exposure to Letrozole stopped after the previous cyclocross season. It probably comes from dietary supplements," Aerts said.

Late last year the UCI were forced to clarify the situation with Aerts around his suspension. The organisation confirmed that at that point, they had not suspended the Belgian and his absence from racing was his own decision while the case was ongoing.

Cycling Weekly will share any updates in Aerts' case when we have them.
CHRIS FROOME SET FOR RETURN TO TOUR DE FRANCE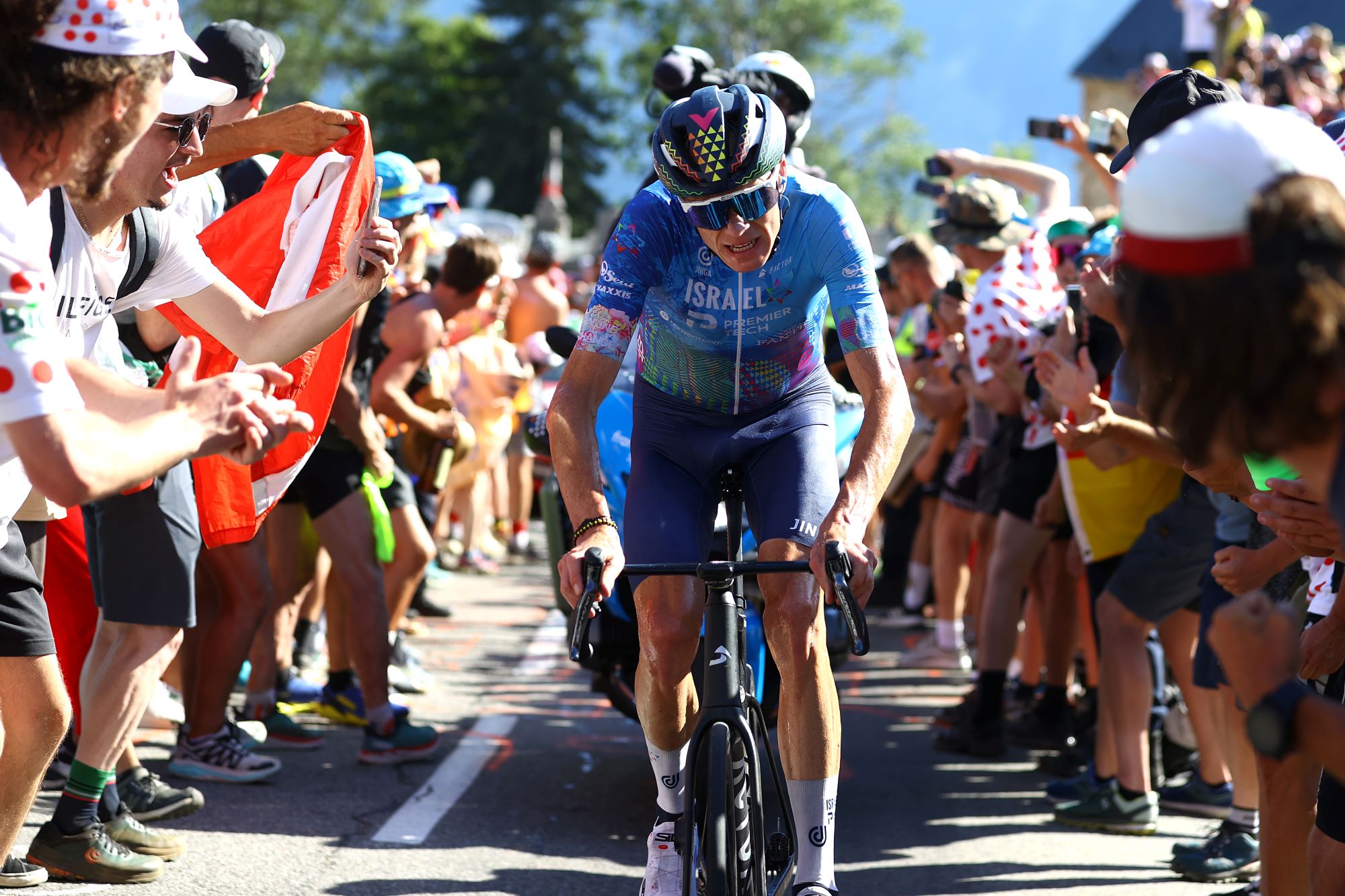 Four-time Tour de France winner Chris Froome will make a return to the race next year.

It was confirmed this morning by ASO, the race organiser, that Froome's team Israel-Premier Tech have received a wildcard invitation to the race in July.

Israel-Premier Tech took two stage wins at last year's edition of the race through Simon Clarke and Hugo Houle. Froome also put in an impressive showing himself on the stage that finished on Alpe d'Huez which was won by Tom Pidcock.

Froome was eventually forced to pull out of the race due to a positive Covid test.
The four-time winner will also almost certainly make the team's selection for their return to the Tour later this year. Team owner Sylvan Adams has promised that his team will be competitive once more when the French Grand Tour gets underway
"We are looking forward to racing in the sport's most important and difficult race, the Tour de France, this July. We hope to build on our success of last summer where we won two stages, including one of the most difficult on the mythical cobbles of the Paris-Roubaix course," Adams said.

"We will be dangerous and strong, I promise, and hope to bring winning joy to our many fans around the world, and especially in Israel," he added.

Meanwhile Norwegian ProTeam Uno-X have also received a wildcard invitation to the race. Along with the confirmation from ASO via the official Tour de France Twitter account, the team also shared confirmation of the news via their own social media.

"We're beyond proud to announce that Uno-X team will be the first Scandinavian team ever to participate at both the Tour de France and Tour de France Femmes in 2023," the team wrote on Twitter.

"Bilbon ikusiko gara uztailean! Vive Le Tour!" they added.

Lotto Dstny and TotalEnergies, the two best ranked ProTeams from 2022 have also received automatic invitations to the race.
Primož Roglič shares news of new arrival to his family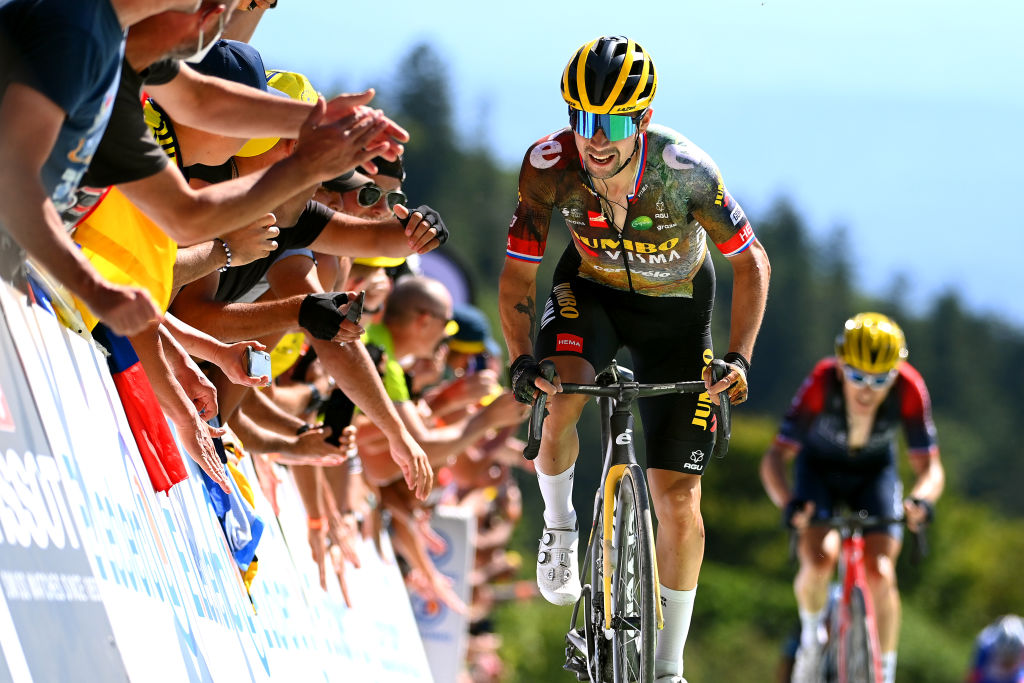 Primož Roglič has shared news of a new arrival to his family, a new baby boy.

The Jumbo-Visma star shared a photo of him holding his new son on Instagram and said he was already celebrating the "biggest win" of the new season.

"When the year has only started and you are already celebrating the biggest win of the season," he wrote. "We are grateful and blessed to welcome another boy to our family."

Fellow Slovenian Tadej Pogačar was one of the first of Roglic's fellow professionals to congratulate him with the message "Cestitka" which translates as congratulations in English.

Geraint Thomas also congratulated Roglic on the post.


At the recent Jumbo-Visma team presentation, it was confirmed that Roglič is set to race the Giro d'Italia this year where he will go up against both Thomas and Remco Evenepoel in the fight for the Maglia Rosa.
Brompton to source fewer parts from China and Taiwan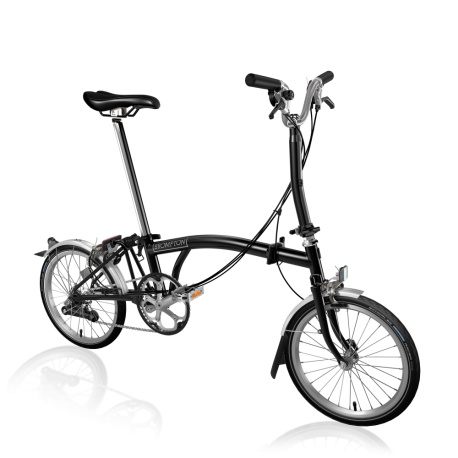 Brompton, the largest bicycle manufacturer in the UK, is set to reduce its dependence on China and Taiwan for parts, amid a growing military threat to the island from Beijing.

The British company is one of many Western firms looking to ensure that they can source parts from elsewhere, as concerns of a potential future invasion of Taiwan by China continue to rise.

According to a report by The Guardian, Brompton's chief executive Will Butler-Adams said that he felt the threat was "relatively low but it does exist".

"I think it's pretty prudent because there are risks in the region," he said.

The move, which was first reported by The Telegraph, sees Brompton become one of the first major western manufacturers to publicly state that it plans to shift its supply chains in the coming months.
Arrest made after man caught cycling along M62 in Warrington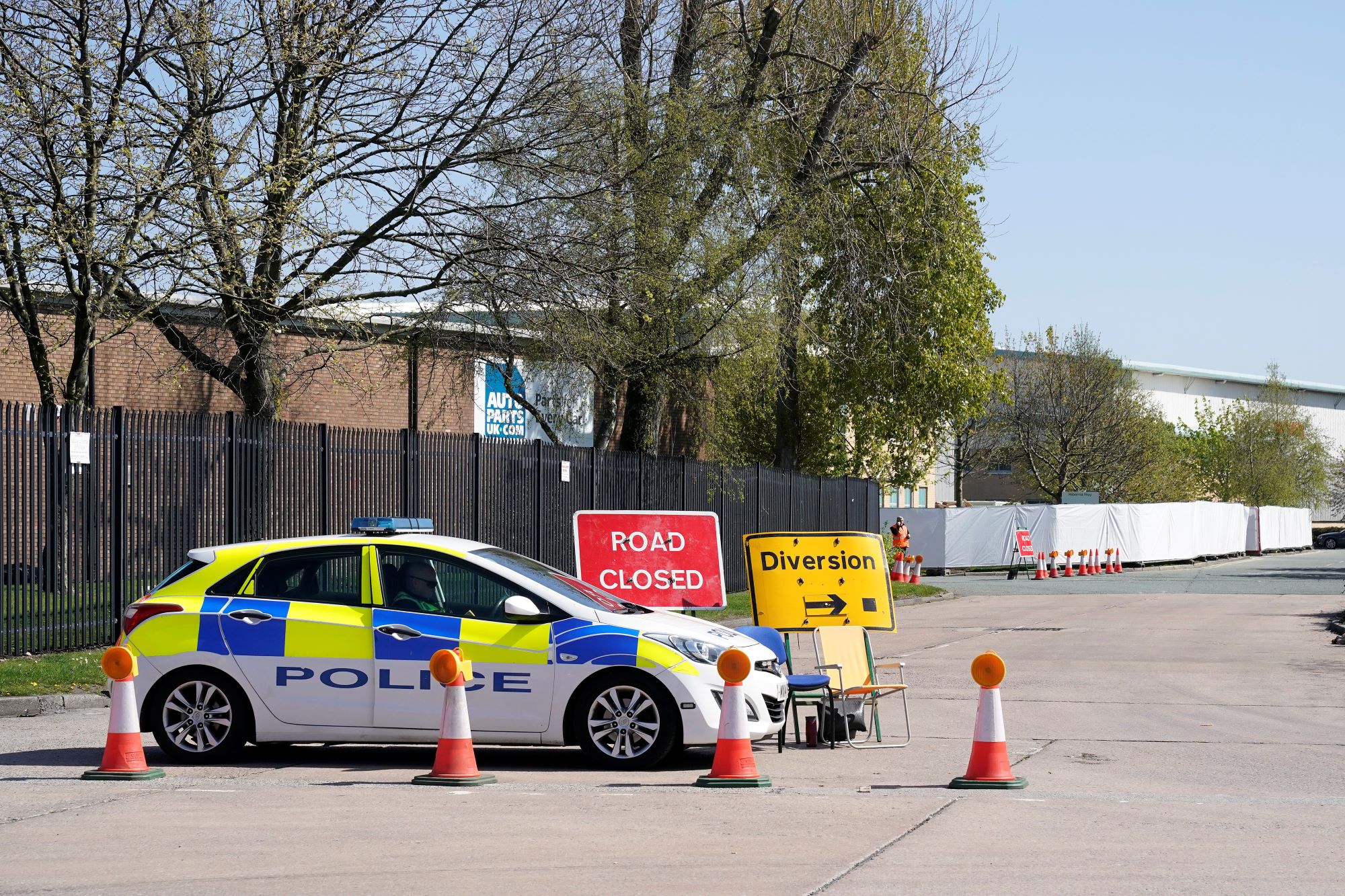 A 22-year-old man was arrested while cycling along the M62 at Croft interchange in Warrington, Cheshire in the north of England this morning.

According to the Warrington Guardian, North West Motorway police announced that they had received "dozens of calls" about a man on a push bike between junction 21A and Junction 22 of the M6 motorway.

Police confirmed that they had attended the scene and located the man. After discovering that the man in question was wanted for failing to appear at Crewe magistrates court, police arrested the man and he was taken into custody in Merseyside.

A spokesperson for Cheshire Police said: "At around 5.10am today, Wednesday 4 January 2023, police were called to reports of a cyclist on the M6 northbound between junctions 21a and 22.
"Officers attended and located a 22-year-old man on a pedal cycle who was wanted for failing to attend Crewe Magistrates' court for an unrelated matter.
"The man has been arrested and is currently in custody."
Dozens of calls regarding a cyclist on the M6 then onto the M62 at Croft interchange. Police & Highways attend and locate the male. It transpires he is wanted for failing to appear at court. OooopsNow under arrest & enroute to Custody in Merseyside pic.twitter.com/MiZJufJu44January 4, 2023
See more
Cannondale SuperSix Evo 4 leaked online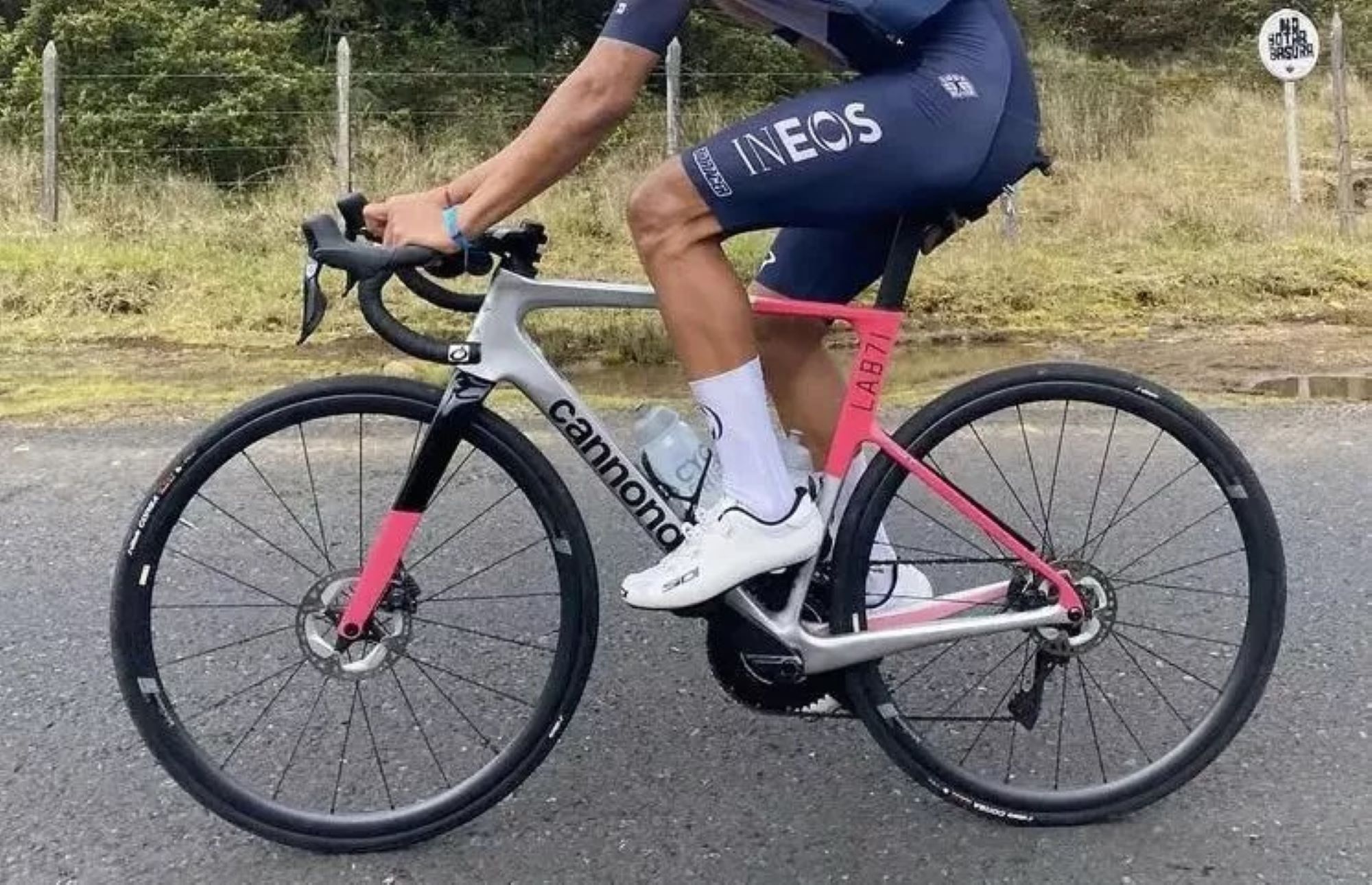 A brand new Cannondale racing bike surfaced online yesterday evening, having been leaked to the social media accounts of various riders of the EF Education-EasyPost men's team.

According to Cyclingnews, this included new signing from Ineos Grenadiers Andrey Amador.

The new machine is impressive on the eye, baring strong similarities to the SuperSix Evo 3, and is assumed as being it's replacement. The most recent model of the Cannondale SuperSix Evo was launched in the summer of 2019, more than three and a half years ago.

The typical product lifecycle for many top-end racing bikes is approximately between three and five years.

Images of the new bike that have since disappeared from Amador's channels show several new upgrades to the previous model and design alterations. The main change is a redesigned cable routing from the handlebars into the frame.

The words 'Lab 71' are also printed on the side of the seat tube. According to the Tech team over at Cyclingnews, Cannondale are reportedly looking to trademark the term which is a nod to 1971, the year of the brands inception.

With the new WorldTour season just weeks away, an official launch of the new bike is likely to be imminent.

Happy Birthday David Millar!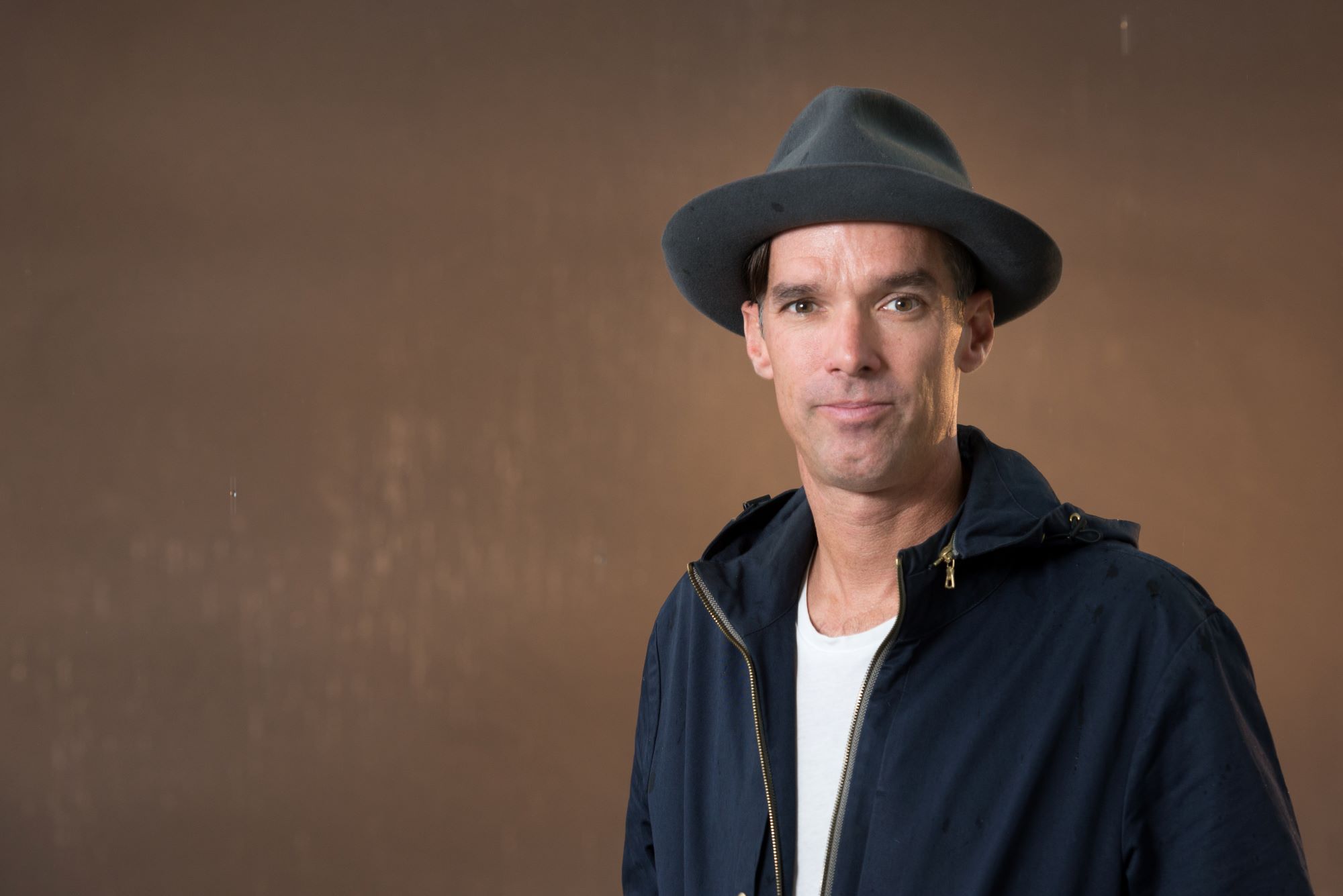 Manny happy returns to David Millar who turns 46 today.
Nowadays the former professional co-hosts the "Never Strays Far" cycling podcast with his fellow ITV cycling commentator Ned Boulting.

Alongside his work in the media which sees him commentate on the Tour de France, Millar created CHPT3, a high end cycling apparel brand.
Tom Karen, designer of the Raleigh Chopper bicycle dies aged 96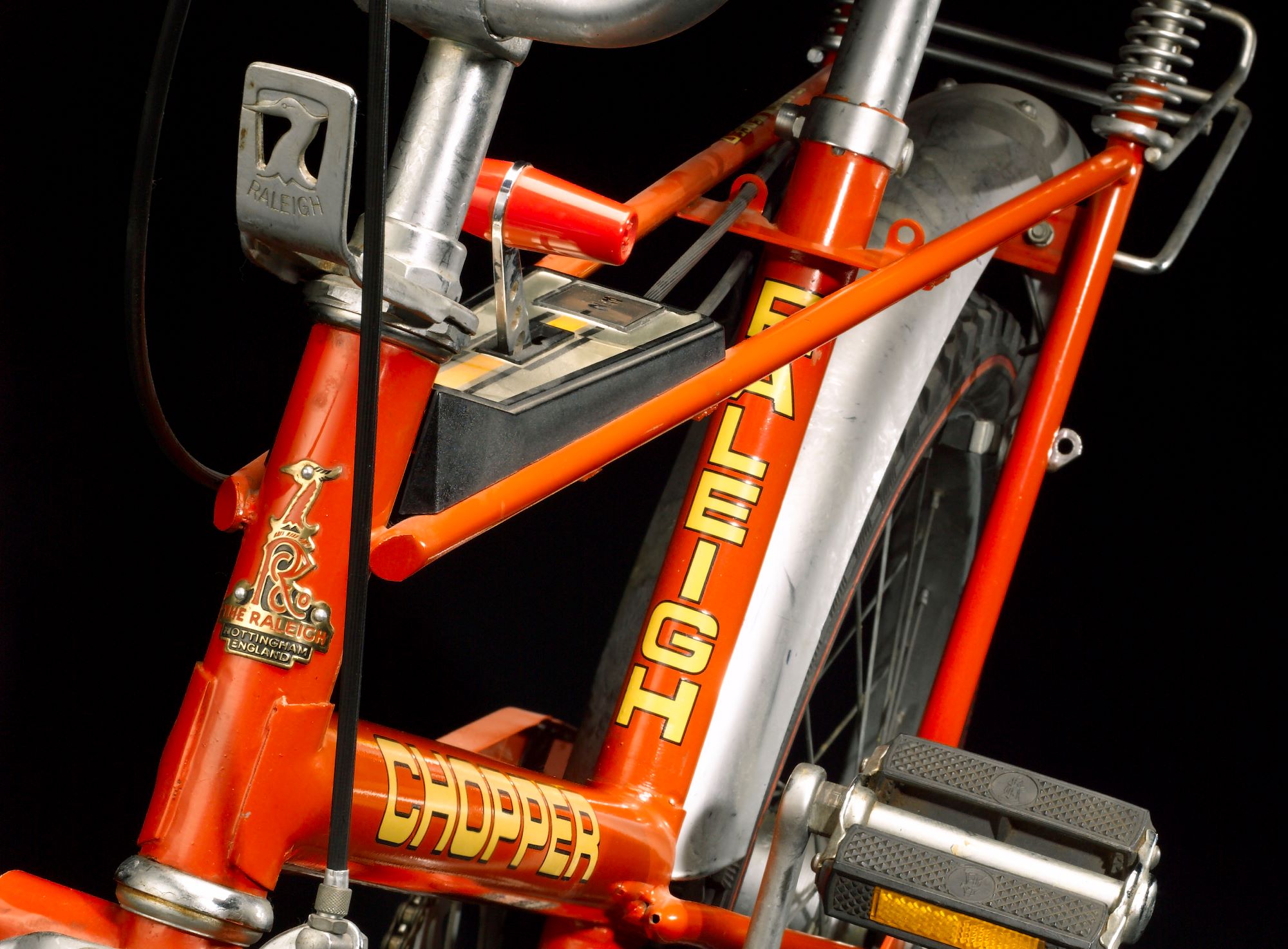 Tom Karen, the man behind the famous Raleigh Chopper, died earlier this week aged 96.

During his time as managing director of Letchworth OGLE Design, he designed the Chopper bicycle for Raleigh. Karen worked for OGLE Design from 1962 until 1999.

Raleigh first produced the Mark I Chopper in 1969 after Karen had drawn some initial sketches of his idea for the bike. The bikes swiftly became one of the must-have bikes for children across Britain, with more than 1.5 million being produced until 1979.

According to the Daily Mail, a retrospective of Karen's career is currently taking place at One Garden City in Letchworth.
Concerns rise over high appearance fees for Wout van Aert and Mathieu van der Poel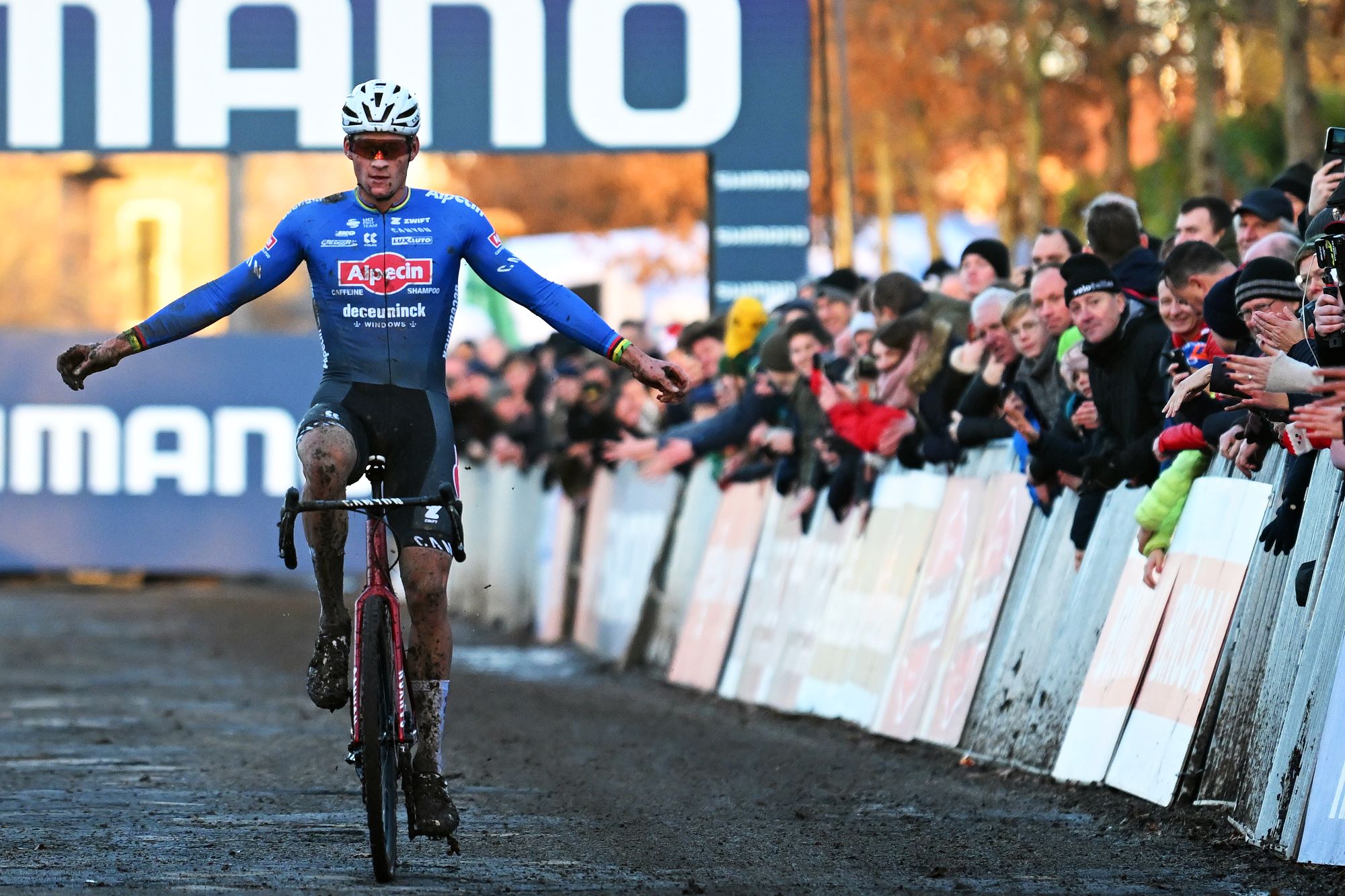 Belgian cyclocross legend Sven Nys has publicly expressed his concern about the high appearance fees that Wout van Aert and Mathieu van der Poel are earning in cyclocross races.

According to a report from Het Nieuwsblad, Van der Poel can earn as much as €15,000 for appearing at a major race, whereas Van Aert can go even further and bring home takings of up to €20,000.

In comparison current World Champion Tom Pidcock can receive an appearance fee of just €8,000 from race organisers.

Nys has even suggested that due to the high fees going to riders like the Belgian and Dutchman, other riders are having to go unpaid by race organisers.

"This situation is not healthy," Nys said. "I know that many guys have been at the start for free in recent weeks and will continue to be."

Czech rider Zdenek Stybar, a three-time world cyclocross champion, recently told media that he rode the recent Azencross race for free as organisers had told him there was no money left.

One rider currently competing in cyclocross anonymously told the Belgian newspaper that there would only be ten riders left competing on the circuit if the distribution of money continued to be so heavily weighted towards the sports most high profile riders.

"We urgently need to put our heads together to brainstorm where we want to go with our sport. Because I'm afraid it can't go on like this," Nys added.
Sonny Colbrelli to stand for election for Forza Italia in regional Italian elections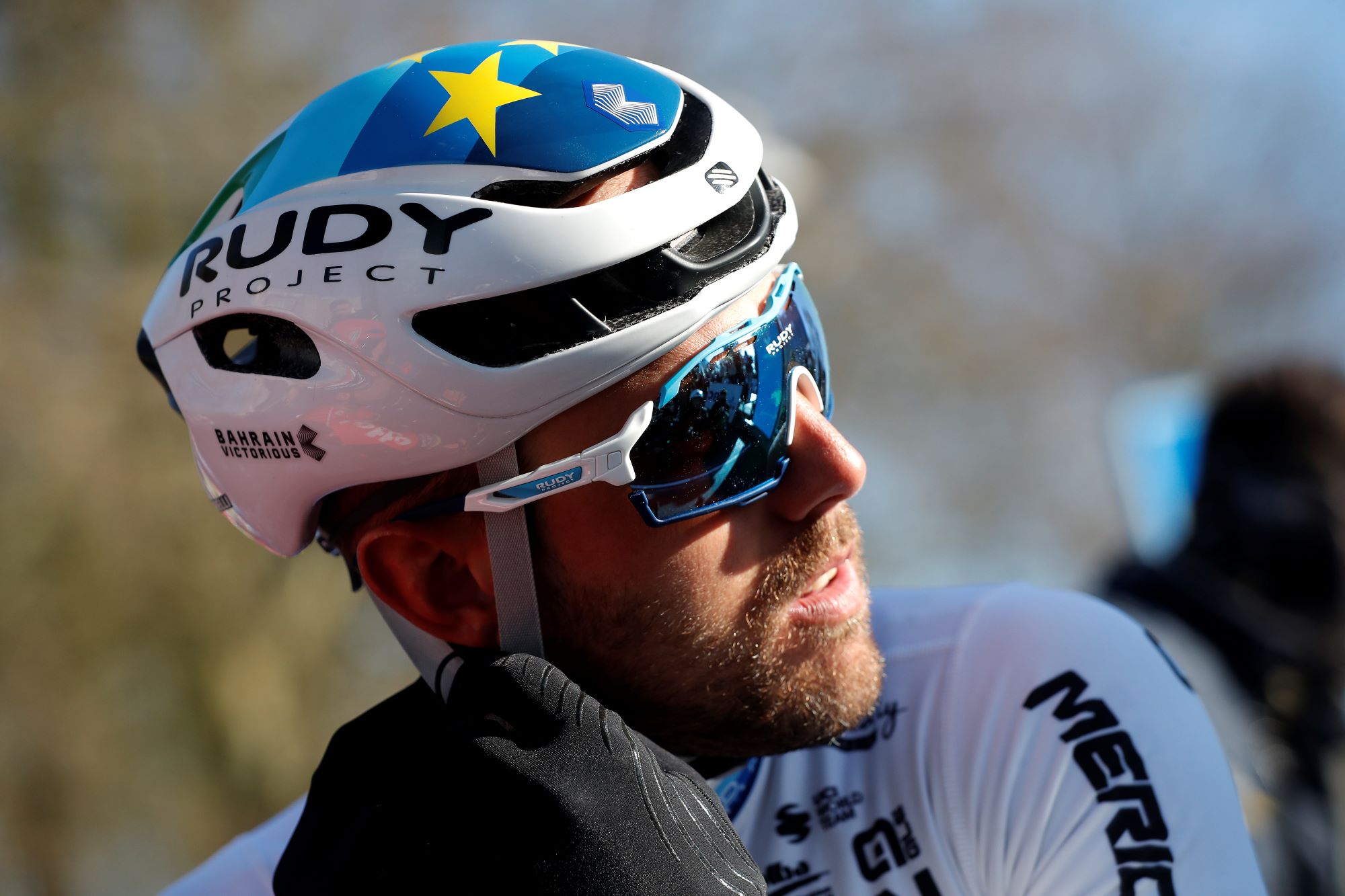 Sonny Colbrelli is set to begin a career in politics after being forced to retire due to a cardiac arrhythmia scare.

According to Italian outlet Tutto Bici Web, Forza Italia has closed the electoral list for the next regional elections in the Lombardy region of Italy, with Colbrelli's name on the list as a candidate.

The former winner of Paris-Roubaix and the European Championships will stand for election over 12-13 of February.
Bike desk launched by Acer at CES show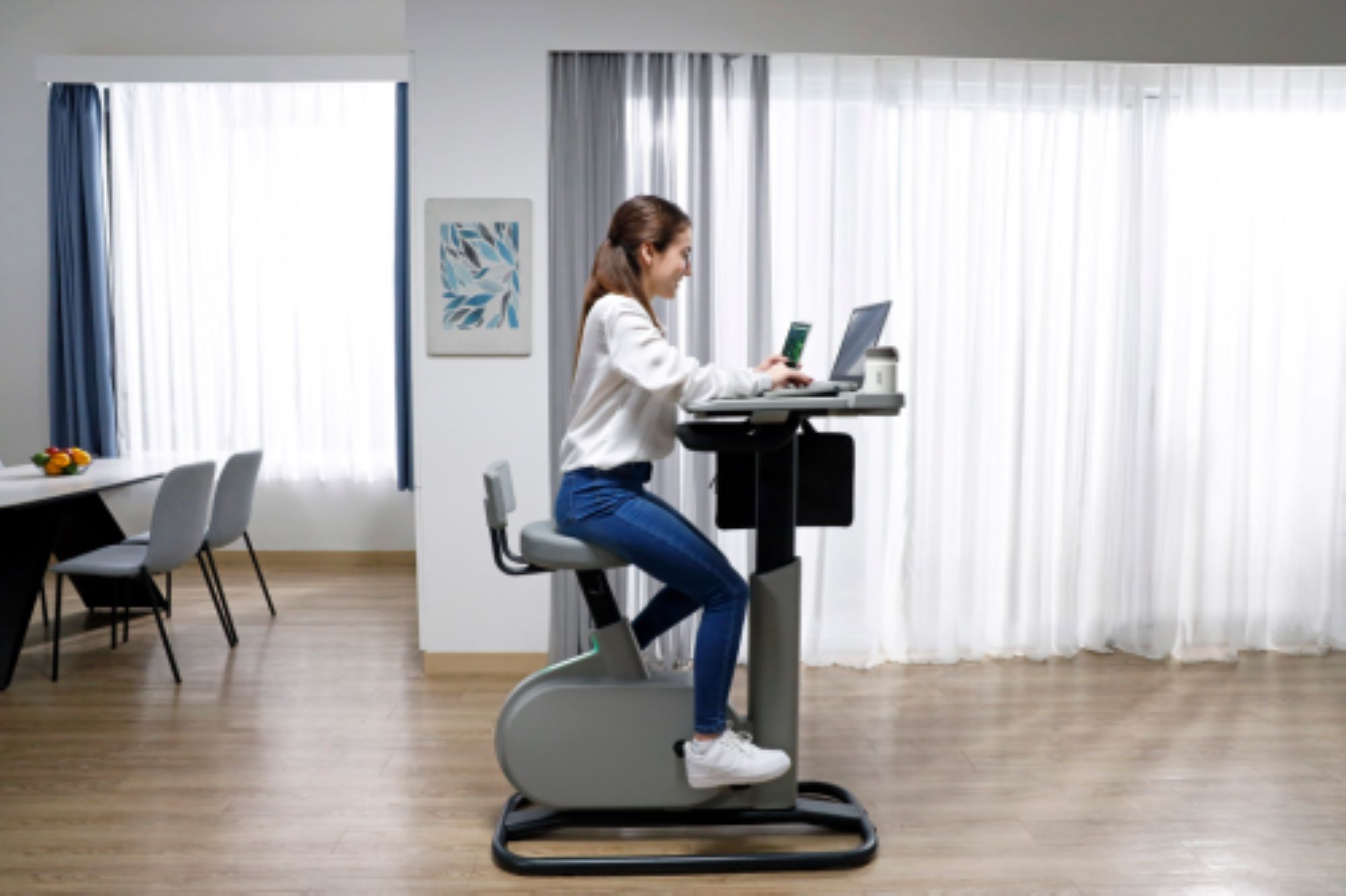 Taiwan-based computer giants Acer have launched their new "bike desk" at the Giant Consumer Electronics Trade Show [CES] in Las Vegas, USA.

The eKinekt BD3 converts energy from rider's pedalling power to charge laptops and other electronic devices.

Retailing at $1,000 in the US, Acer have said that the new desk is a way for professionals to combat "sedentary lifestyles". The desk has two USB Type-A ports and one USB Type-C port for device charging. It also has a bag hook and a drinks holder.

A companion app available on smart phones would then help users to track their progress using the desk over time and show them how many calories have been burned in a work out as well as watts generated.

According to Bicycle Retailer and Industry News, Acer say that the desk will be available in North America from June.


DETAILS OF WOMENS UAE TOUR EMERGE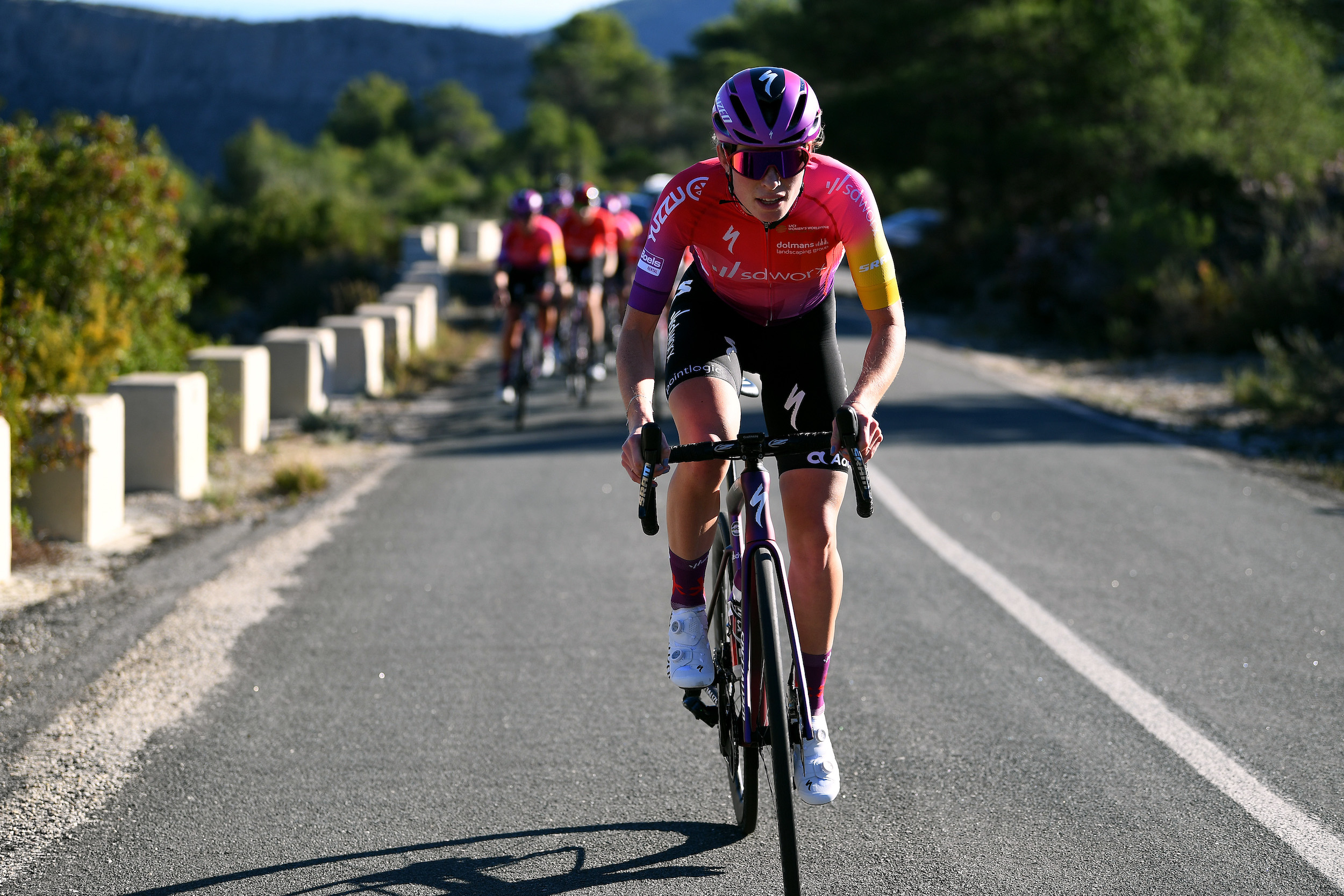 The organiser of the UAE Tour has confirmed that a women's edition of the race in the Middle East will take place this February.

Taking place between 9-12 February, the UCI Women's WorldTour race will run ahead of the men's edition which will take place later on in February.

In a press release confirming the news, the organiser said that the women's edition of the race marks an "exciting step" in the efforts being made to promote professional women's cycling across the region.

"With support for, and investment in, women's professional cycling growing exponentially across the globe, the addition of the UAE Women's Tour is another huge success for the region.

"Following a boom in interest in cycling in the Emirates and the introduction of the women's team, UAE Team ADQ, in 2022, this latest announcement showcases an exciting step in the country's development in cycling, and the efforts being made to promote professional women's cycling across the region," the organiser said.

H.E Aref Al Awani, General Secretary of Abu Dhabi Sports Council called the addition of the women's race an "exciting milestone".
"As a favourite in the UCI cycling calendar, the UAE Tour has been a great opportunity to showcase our country's diverse territories and historic sites to the world, and with the new UCI Women's WorldTour, we represent both an exciting milestone for the country's development in cycling, and showcase the strides we have taken to promote professional women's cycling in the region," Al Awani said.
That's all we have time for today.

Check back tomorrow for more Cycling related news.
Thank you for reading 10 articles this month* Join now for unlimited access
Enjoy your first month for just £1 / $1 / €1
*Read 5 free articles per month without a subscription
Join now for unlimited access
Try first month for just £1 / $1 / €1