Longo's husband arrested for suspected EPO purchases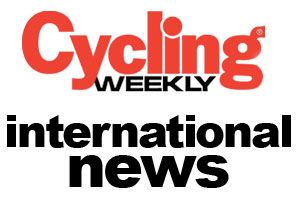 Jeannie Longo's ride towards the Olympics maybe derailed after police arrested her husband, Patrice Ciprelli, yesterday in France. Investigators suspect Ciprelli bought EPO in recent years, including three purchases in 2011, according to L'Equipe.
Longo is a 13-time World Champion and 1996 Olympic gold medallist. In November, due to a technicality, she avoided a suspension for missing three anti-doping controls.
Ciprelli is also Longo's trainer. Police detained him and friend Michel Lucatelli, director of the national ski-cross team. According to the Grenoble police, they face allegations of "smuggling of merchandise dangerous for health" and "importing banned substances for an athlete's use."
UCI also takes Contador's points
The Union Cycliste International (UCI) will strip Alberto Contador of 12 wins, including the 2010 Tour de France and 2011 Giro d'Italia, but also the points following his competition return.
As with Alejandro Valverde and other dopers who returned after a minimum two-year ban, the points Contador gains will be worthless for his team. The UCI decided in September to withhold those points when reviewing a team's WorldTour licence application. The UCI's licence committee consider four criteria - sporting, ethical, financial and administration - and this new rule would hurt a team's sporting stance.
Valverde gained 87 points with his stage win and second overall at the Tour Down Under, a number which the UCI will not calculate into Movistar's sporting criterion upon licence review.
WADA reacts after Contador ban
The president of the World Anti-Doping Agency (WADA), John Fahey called Monday, the day Alberto Contador was banned for two years, "a good day."
"My reaction is to say that this is a good day for all the clean athletes of the world," Fahey told the BBC yesterday. "The court has made a decision, in this case a very high-profile athlete, is a drug cheat. That reassures clean athletes and clean cyclists that the unfair advantage that may come from cheats is being eliminated, maybe slowly, but it's being eliminated."
Contador received a two-year ban from the Court of Arbitration for Sport (CAS).
Barry breaks elbow in Qatar crash
Michael Barry broke his elbow in a crash yesterday in the Tour of Qatar.
"Someone in front of him hit one of the cat's eyes on the road and lost his front wheel and went straight down," said race coach, Rod Ellingworth in a team Sky press release. "Michael said he just didn't have any chance at all to react."
"Surgery required," Barry wrote in Twitter. "Hopefully back on the bike before too long."
The Canadian helped Brad Wiggins at the Tour de France in 2010.
Colnago celebrates 80 years
Ernesto Colnago today celebrates his 80th birthday, around 50 of those years spent helping cyclists win races. The Italian has manufactured bicycle frames for cyclists, from Eddy Merckx to Thomas Voeckler's yellow jersey ride in the Tour de France last year.
"I had Fiorenzo Magni and Alfredo Martini here the other day and they are already 90 years old, and still going strong," Colnago told Cycling Weekly. "I'll be here in the years to come, maybe in a wheelchair... A wheelchair of carbon or the best material available."
Colnago is still going strong and produces 15,000 frames a year, 5000 made at his factory near Milan in Cambiago. He said that his secret to success over his competitors was "to break everyone's legs."
Read Cycling Weekly's interview or buy this week's magazine, which takes you inside the Colnago factory.
Tour of California presented
The Tour of California is more mountainous than ever. The route this year, May 13 to 20, climbs Mount Diablo and features summit finishes at Big Bear Lake and on Mount Baldy.
Mount Diablo features in stage three and climbs to 686 metres. It comes ahead of the Patterson Pass and a downhill finish. After a mid-race time trial, 29.7km, the race climbs again, stage six to Big Bear Lake at 2090 metres and stage seven to Mount Baldy, 2050 metres.
The eight day race, which runs simultaneously with the Giro d'Italia, finishes in Los Angeles.
Tour of California 2012: Stages
May 13th, stage 1: Santa Rosa - Santa Rosa, 186.5km
May 14th, stage 2: San Francisco - Santa Cruz County, 188.5km
May 15th, stage 3: San José - Livermore, 185.5km
May 16th, stage 4: Sonora - Clovis, 209.6km
May 17th, stage 5: Bakersfield ITT, 29.7km
May 18th, stage 6: Palmdale - Big Bear Lake, 186.3km
May 19th, stage 7: Ontario - Mount Baldy, 126km
May 20th, stage 8: Beverly Hills - Los Angeles, 72km