New recruits for British NFTO team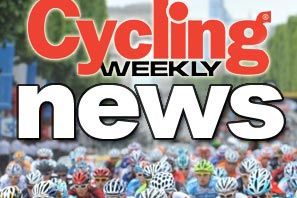 With a line-up that now includes former BMC rider Adam Blythe and ex-Sky directeur sportif Sean Yates, plus a big budget, a new British superteam could be on the cards next season in the form of NFTO.
The team, whose name is an initialism of 'Not For The Ordinary', hope to shake things up on the rejigged domestic calendar next year by adding the two high-profile names to a line-up that also includes Russell and Dean Downing.
"Adam [Blythe] has been away from the UK since he was 16 and he hasn't had the opportunity to really have a good season in the UK," said team owner John Wood, a former junior racer turned businessman who now owns Hereford bike shop The Shed along with a number of military-related businesses.
"He was really passionate about coming and racing with Dean [Downing] in his last year. Sean [Yates] was looking at doing something in the UK," Wood added. "He looked at what we were doing and saw it was a really good fit."
The team has been busy this summer, attracting James McCallum from Rapha-Condor-JLT and young track talent Sam Harrison from the Great Britain Academy structure. In applying for UCI Continental status, the team has taken a significant step up from its beginnings in 2012 as a collection of third and fourth-category riders based in the West Country.
"We have the money and we have the budget for what the team wants to do next year and then we'll look at the year after," said Wood, who's keen to promote aggressive tactics. "We just need to race hard, do something a little bit different and make [UK racing] a bit more exciting."
NFTO will tackle the Tour Series and Elite Road Series, the replacement for the Premier Calendar, next season, while Wood also hopes to receive an invite to the Tour of Britain and races in the USA and Australia.
Nevertheless, the team's calendar represents a considerable step down for Blythe, who is understood to have been bought out of the remaining year of his contract on BMC by the WorldTour team.
Yates retired from Team Sky at the end of 2012 having masterminded Bradley Wiggins's victory in the Tour de France. NFTO's biggest win to date came through Hugh Wilson at the Jock Wadley Memorial road race, last March.
"I don't run on this perception that we must win everything and we're going to win everything, because I think other teams have done that," added Wood. "I want everyone to come through 2014 with the same enthusiasm that we have going into the season."


This article was first published in the November 7 issue of Cycling Weekly. Read Cycling Weekly magazine on the day of release where ever you are in the world International digital edition, UK digital edition. And if you like us, rate us!
Thank you for reading 20 articles this month* Join now for unlimited access
Enjoy your first month for just £1 / $1 / €1
*Read 5 free articles per month without a subscription
Join now for unlimited access
Try first month for just £1 / $1 / €1