Pas Normal San Francisco: A million-dollar investment in the American cycling community
Danish cycling apparel brand plants its flag on US soil, says America is just 'one part of the journey.'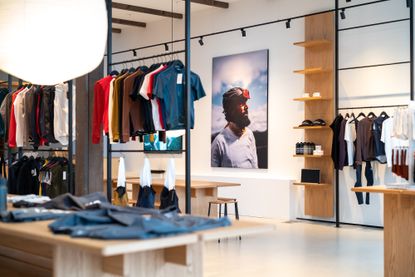 (Image credit: Dylan Buffington)
Get The Leadout Newsletter
The latest race content, interviews, features, reviews and expert buying guides, direct to your inbox!
Thank you for signing up to The Pick. You will receive a verification email shortly.
There was a problem. Please refresh the page and try again.
High-end cycling apparel company Pas Normal Studios officially opened its U.S. flagship store in San Francisco last Friday, complete with a week-long program of community rides and a party to break in the boutique space.
In a time when online sales easily outperform storefront sales and the whole bike industry is weathering an economic downturn with budget and staff cuts, the opening of a concept store in the pricey lower Haight neighborhood of San Francisco could appear to be risky.
But to the founders of Pas Normal, this physical presence, a store that doubles as a community hub to start rides from and serve as a meeting place, is as integral to the brand as the apparel itself.
"Apparel is the product; the international cycling club is the community; Pas Normal is both," CEO and founder Peter Lange told Cycling Weekly.
"From day one, we've focused on the community. To develop a strong community, a strong customer base, you have to be present. You can't just do it online; you need to have some personal contact."
The San Francisco store is Pas Normal's fifth brand store globally and with it, along with its U.S.-based staff and team of ambassadors, the brand is making a million-dollar investment in the American cycling community at large.
"From the early beginning, the idea was to build a global brand. The U.S. is important because it is a piece of the global cake and we want to drive passionate cycling to the whole world," said Lange.
"The U.S. is just part of the journey. It's not about market volume but more about being present, building a community and having the possibility to drive change."
Can the U.S. market sustain another higher-end cycling apparel brand?
Of course, Pas Normal isn't the first or only cycling brand to go after the American market via a storefront, group rides and community events. But what sets Pas Normal apart, in Lange's words, is a target group he calls the "dedicated amateur."
"Brands like Rapha want to reach everyone. They have group rides for beginners, intermediates and racers. They have mountain bike events. They try to have everything but you can't satisfy everyone, and we try to tap into this dedicated road cyclist group," he said.
This intent is reflected in the quality and price point of their garments, in the clean Scandinavian aesthetic of their stores — courtesy of the celebrated Danish architecture firm, OEO— and even, in the type of rider the brand attracts.
When asked if the American market demand is large enough to sustain another higher-end brand alongside the likes of Velocio, Rapha, Mission Workshop and Machines for Freedom, Lange simply said, "so far so good!"
"As far as the other brands around here, I don't really see it as a competition," elaborated Dylan Buffington, the brand's U.S. Marketing Manager.
"I see a few of the brands actually as allies and friends, as they should be, because we're all in the same space. I don't think we actually compete for that exact same rider anymore. There might have been a time, maybe a few years ago, but right now I think we have a really good pocket that's kind of untouched."
And what better place to reach that 'pocket' than from San Francisco.
"What's interesting about San Francisco is that the community was already built. This area has seen a lot of racing and it also has some of the best roads to ride in the U.S.," Buffington said.
"Road cycling in the U.S. definitely isn't dead. We got a flush of new people during Covid, and a lot of them got that spark of that dedicated amateur. They may have only been cycling for two years but they've gone all in. They see what we do, it gets them excited and they want to be a part of it."
From humble beginnings to the WorldTour
The story of Pas Normal's beginnings is a humble one. Just a group of friends setting off to tackle the 2013 La Marmotte cyclosportive and wanting to make some matching kits.
"Karl is a designer so he designed the kit. I had relations at Giordana and had them made," Lange said.
Just 10 kits for 10 friends.
But it so happens that Lange's bike friend "Karl" is designer Karl-Oskar Olsen, notably of the contemporary Wood Wood fashion and lifestyle brand. The kit he designed for the La Marmotte endeavor turned heads for its understated, logo-free design and muted colors.
"It was a very stealthy kit. And at the time, there really wasn't anything on the market of that kind of expression," Olsen said.
At the event, a fellow cyclist cornered Olsen and asked him where he bought his kit. Lange and Olsen laughed about the encounter over post-ride beers, but at home the inquiries continued.
A seed was planted. That next season, Lange and Olsen produced a small collection of apparel for a hundred of their acquaintances. Again, there was a demand for more.
A trip to Italy to visit manufacturers, a friend with starter money and the right connections in the apparel and design industries led to Pas Normal officially launching in March 2015.
Today, Pas Normal Studios has storefronts in Copenhagen, Mallorca, Seoul, Taipei and now, San Francisco. A lease has been signed for a Munich store as well and there's talk about tackling Singapore or Jakarta next.
In addition to eyeing new store locales the world over, Pas Normal has set its sights on the biggest cycling stage of them all, the UCI WorldTour.
Lange revealed that they're working hard on outfitting a WorldTour team for the 2024 season.
A taste of what's to come, the Mechanism Pro collection launching this coming April is windtunnel-tested and made for the highest of competitions.
In the U.S., Pas Normal is already the apparel provider for the Steve Tilford Foundation cyclocross team, home to national cyclocross champion Curtis White and Pan-American champ Raylyn Nuss. And with an adventure-focused collection and athletes such as Amity Rockwell on their payroll, Pas Normal hopes to make a mark on the gravel scene as well.
If you find yourself in San Francisco, you can visit Pas Normal Studios at 799 Haight Street.
Thank you for reading 20 articles this month* Join now for unlimited access
Enjoy your first month for just £1 / $1 / €1
*Read 5 free articles per month without a subscription
Join now for unlimited access
Try first month for just £1 / $1 / €1
Get The Leadout Newsletter
The latest race content, interviews, features, reviews and expert buying guides, direct to your inbox!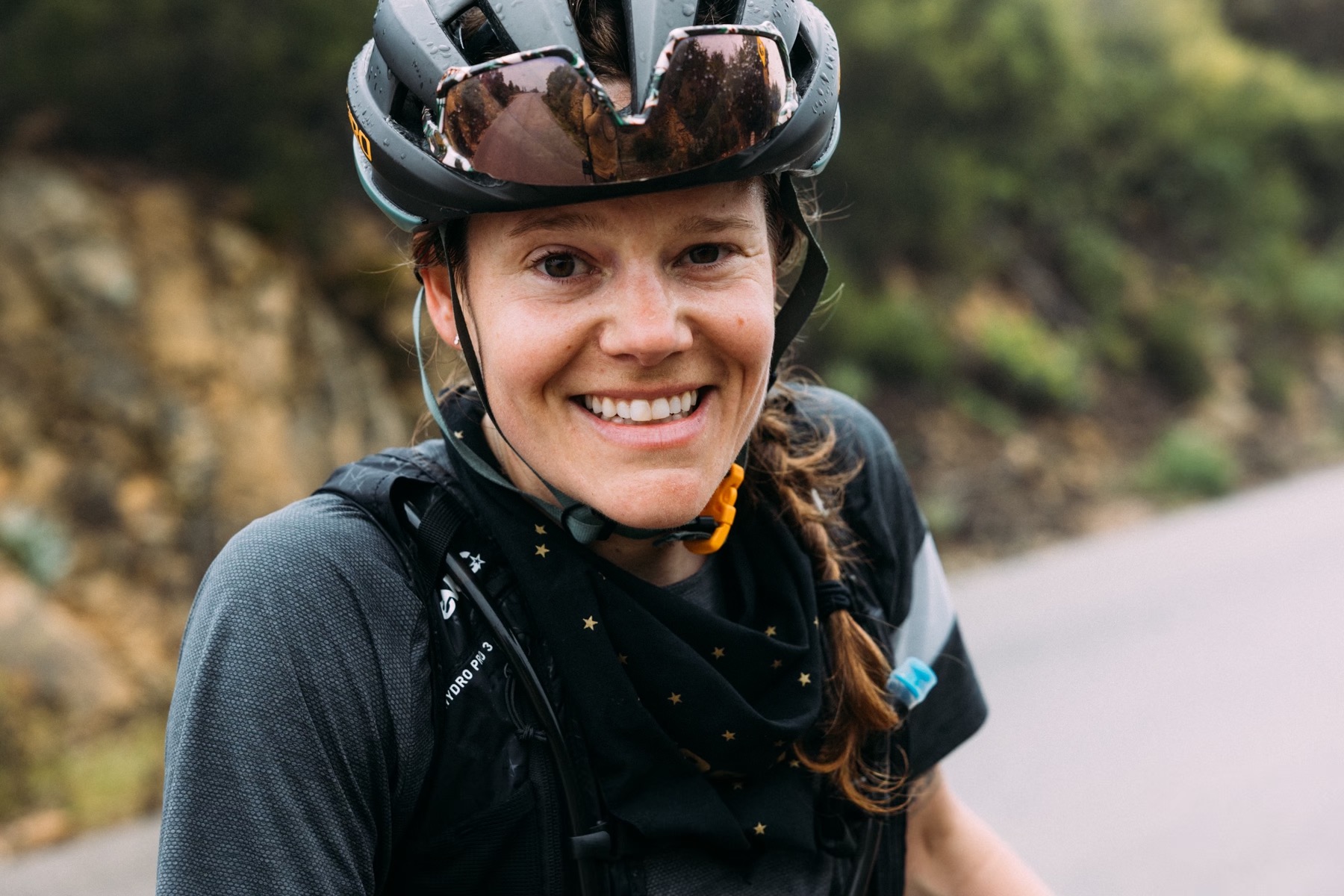 Cycling Weekly's North American Editor, Anne-Marije Rook is old school. She holds a degree in journalism and started out as a newspaper reporter — in print! She can even be seen bringing a pen and notepad to the press conference.
Originally from The Netherlands, she grew up a bike commuter and didn't find bike racing until her early twenties when living in Seattle, Washington. Strengthened by the many miles spent darting around Seattle's hilly streets on a steel single speed, Rook's progression in the sport was a quick one. As she competed at the elite level, her journalism career followed, and soon she became a full-time cycling journalist. She's now been a cycling journalist for 11 years.