Pendragon-Le Col-Colnago to stop at end of the season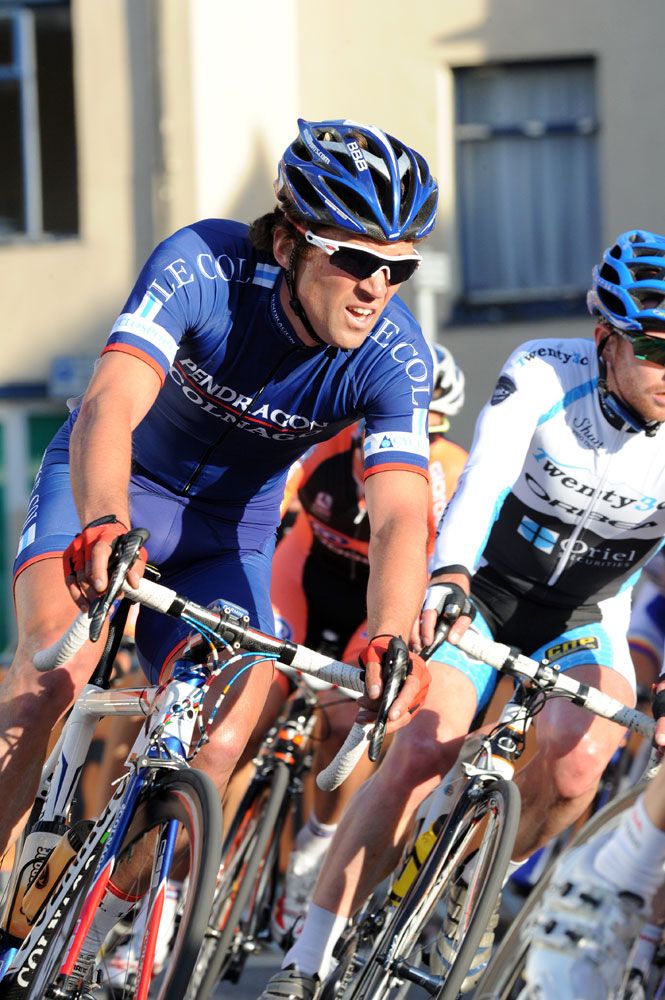 British team Pendragon-Le Col-Colnago will not continue in 2012.


"There's a number of reasons, the main one being that the team takes up a lot of my time," team manager Nick Bourne said.
With weekends galore away, other Pendragon events to run and two young children at home, he "doesn't see the point in struggling to meet my team commitments."
It also came down to money. "Without a bigger budget, you can't get directeur sportifs to do it. The requirement to go from £40,000 a year to £150,000 to keep the riders and pay DSs was something we couldn't do," Bourne said.
The South West-based squad, which includes Yanto Barker and Chris Opie, competed in the last two years of the Tour Series, finishing sixth last year and ninth this season.
Bourne expressed his pleasure that, since the squad's inception in 2009, it's been able to help Steve Lampier (Sigma Sport-Specialized), Casey Munro (Rapha-Condor-Sharp) and Dave Clarke (Endura) on to bigger teams.
However, he also pointed to the difficulty of finding competitive riders in a tough market.
"With Endura, Rapha, Sigma Sport and the other big teams, it's hard to
find riders that can actually race rather than just hold on."
In Bourne's opinion, the squad's best achievement was Dave Clarke
winning the East Yorkshire Classic last year.


Pendragon will continue to organise sportives and help talented riders from the South-West.



Bad luck and bureaucratic barriers
This season, the team has been affected by what Bourne calls "a catalogue of circumstancial situations."
In the spring, Rhys Lloyd was involved in a serious collision with a car and James McLaughlin later opted to race in France.
Meanwhile, the exotic additions also hit trouble: Eritrean Halie Dawit was refused a visa, while Libyan Ahmed Belgassem was stuck in his revolution-affected country.



Opie disappointed

"It's a shame, it seems to have fizzled out," rider Chris Opie told Cycling Weekly. "It was good, I really enjoyed it. I wouldn't have been able to ride this well without Nick."
The former Dutch-based racer had some high finishes in Tour Series rounds this year, placing second in Aberystwyth and winning a big-money prime.
Pendragon-Le Col-Colnago have the opportunity to go out with a bang at the two remaining Premier Calendar events, the Twinings Pro-Am Tour (August 28) and the Richmond GP (September 4).


Related linksTour Series blog: Chris OpieDave Clarke wins 2010 East Yorkshire Classic