Chain Reaction Cycles to sell dhb kit following Wiggle merger
Wiggle's in-house brand to be sold through Chain Reaction's website after merger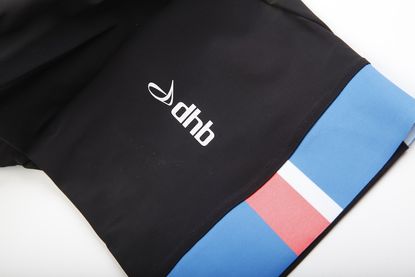 The merger of Wiggle and Chain Reaction Cycles was announced at the beginning of this year. It was delayed by a referral to the Competition and Markers Authority, which gave the green light to the deal in June.
Now Chain Reaction has announced that it will list dhb kit on its website.
>>> dhb Classic Rainshell jacket review
Dhb was developed as the in-house brand of Wiggle, offering a wide range of cycling clothing, including budget priced kit.
But its offer is becoming increasingly high-end and technical, with performance clothing geared to the needs of the growing number of more committed cycling enthusiasts.
The listing of dhb clothing by Chain Reaction is the first sign of the increasing collaboration and sharing between the two brands which will inevitably spring from the merger, as the company leverages its increased scale and opportunities for cost-savings and synergies.
Watch: How to dress like a cyclist
Already, three senior managers at Wiggle have been appointed as directors at Chain Reaction, according to documents lodged at Companies House, as reported by the Belfast Telegraph.
They include Wiggle's chief executive Stefan Barden and its chief financial officer.
>>> Chain Reaction Black Friday deals: what to expect and when to get them
Chain Reaction has its own One Ten clothing range. Its offer is smaller than that of dhb and Chain Reaction has been less vigorous in promoting it than Wiggle has been with dhb.
It will be interesting to see what the future of the brand will be.
Thank you for reading 10 articles this month* Join now for unlimited access
Enjoy your first month for just £1 / $1 / €1
*Read 5 free articles per month without a subscription
Join now for unlimited access
Try first month for just £1 / $1 / €1