What can you expect from these £900 Mavic Comete Ultimate shoes?
Not much change from a grand with Mavic's latest shoes. But what do you get for your money?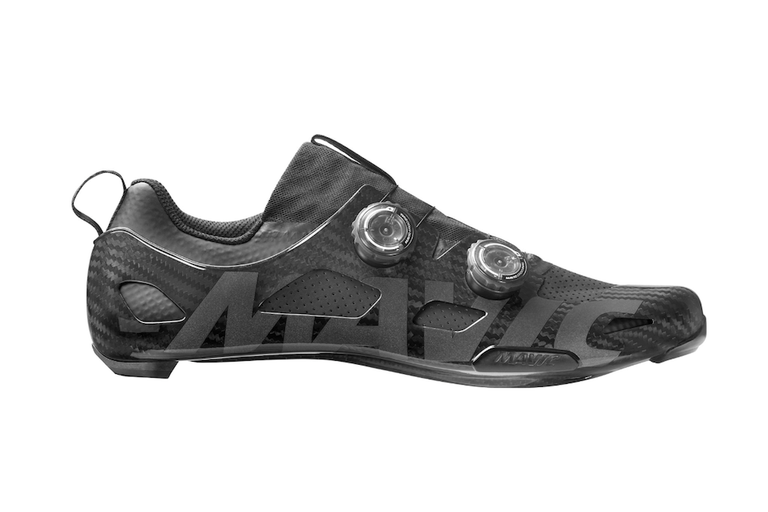 Mavic has just launched its latest high-end cycling shoe. And when we say high-end we mean it. At £900 or 1000 Euro a pair, they've got to be the most expensive shoes we've seen from a mainstream brand.
>>> Mavic Cosmic Pro Carbon SLC wheelset review
One UK dealer will be Sigma Sport and its unboxing video for the new shoes can be seen here:
https://www.youtube.com/watch?v=1bhK_WTKPK0
Mavic says that the Comete Ultimate is a game changer in cycle shoe construction and has been in development for three years. It says the shoe allows efficient power transmission from the rider to the pedal through all 360 degrees of the pedal stroke.
Made from carbon fibre, the shoe's stack height is an ultra-low 4.5mm for increased pedalling efficiency. It has an all-carbon frame to the upper, supporting the foot and holding the shoe's closures.
>>> Mavic Cosmic Ultimate shoe review
Inside the Comete Ultimate's carbon fibre shell upper, you get a removable inner shoe with two options. A rain ride and a hot ride insert come with the shoes, allowing you to adapt them to different riding conditions.
>>> Mavic releases stunning Paris-Nice themed kit
You also get two Mavic Ergo Dial closures, allowing micro-adjustment of the shoes' fit. These have Smart Release for quick, easy opening. Mavic says it's added strategically placed soft fabric for a comfortable fit to the uppers.
The Comete Ultimate will be available in six different sizes between 6.5 and 12 and sold through selected Mavic dealers.