Rubena introduces bicycle inner tube that can be fitted without removing wheel
Linear rather than circular replacement inner tube negates the need to remove the wheel from the bike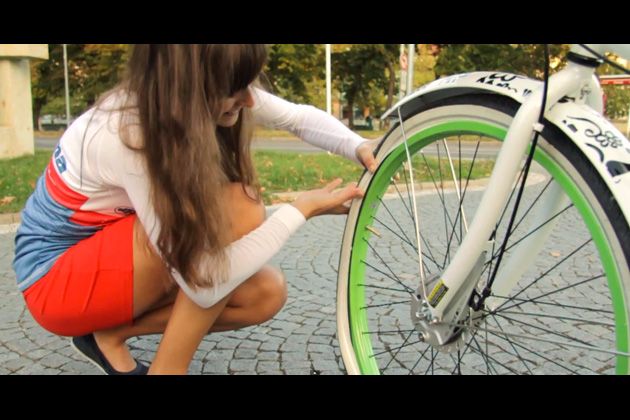 Cycle tyre and tube manufacturer Rubena has introduced a time-saving way of fixing a puncture that does not require you to remove the wheel from the bike.
The company's Gaadi tube is a straight section of tubular rubber sealed at each end, rather than the traditional circular tube. This can be threaded into the tyre past the bike frame's stays, once one side of the tyre's bead has been popped off the rim and old tube has been removed. You'd have to cut a traditional tube if you're not removing the wheel.
Rubena says that the tube was developed specifically for eBikes, but can be used on any cycle and is available for wheel sizes from 20 to 29 inch. The tubes will cost £12 each.
Although we haven't tried the system out yet, we'd imagine that there's a bit of a flatspot where the two ends of the tube meet. However, as a get-you-home solution it seems like a great idea.
More information: www.rubenacycle.co.uk