The caravan you can tow behind your bike
The Wide Path Camper answers the question that few people ever asked: can I tow a caravan with my bike?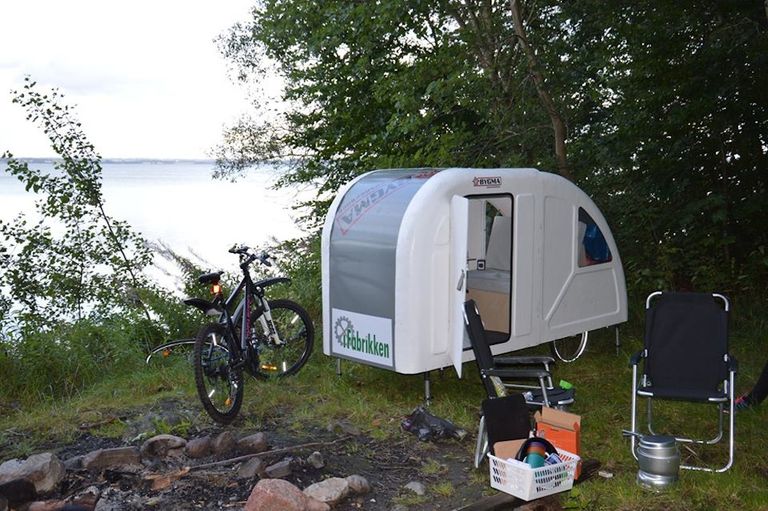 Going on caravanning holidays used to be seen a being pretty uncool; but not any more!*
The Wide Path Camper gives you all the freedom of a camping trip by providing a small caravan that you can tow with your bike.
It looks pretty laborious, towing a van behind you, especially if your playground is the French Alps, but imagine how cool it would be to just stop for a kip half way up Mont Ventoux?
Weighing in at just four kilograms the camper is long enough for you to sleep in, spacious enough for two people to sit inside (if you pack the bed away) and enough room for you to carry all your spare inner tubes, tyres and clothes.
The only question is: where do you put your bike when you're asleep? Park up your £11,000 Trek Emonda on a dodgy European campsite while you grab 40 winks and you'll end up pulling the camper home by hand.
Oh, and it costs $2,500 (£1,700), but if you pre-order it now you'll have it in time for July. So cancel your Caribbean holiday and treat your partner to a Wide Path Camper this summer instead.
*It probably still is uncool.