Xiaomi QiCycle: the cheap, 7kg carbon-fibre electric folding bike
This new folding electric bike from China is made with carbon-fibre and weighs just 7kg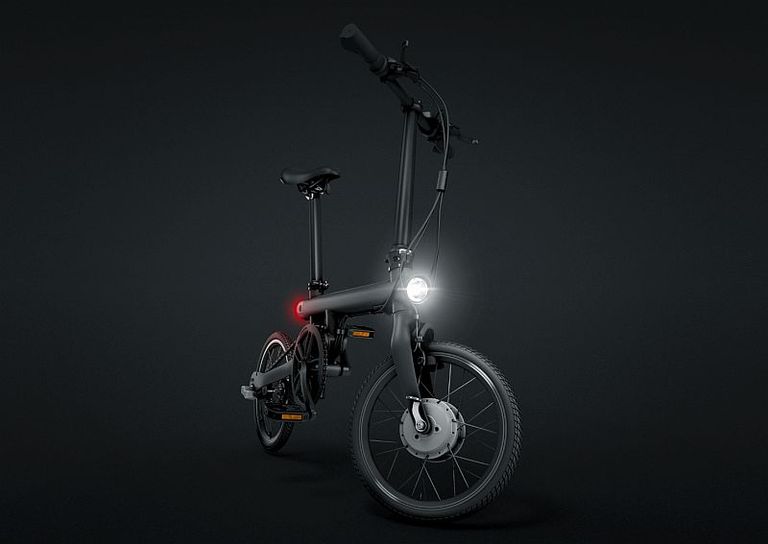 Folding bikes are heavy and electric bikes are expensive, so folding electric bikes must be both heavy and expensive, right? Wrong. The Xiaomi QiCycle is an electric folding bike made from carbon-fibre, which weighs 7.8kg and could be available for just £300.
>>> Folded in one second: is the Gi FlyBike the world's fastest folding bike?
The Xiaomi QiCycle is not only a folding bike, perfect for commuting, but it's also has an electric motor, for when you don't want to turn up at work all hot and sweaty. But the big news is not here, as there are already folding electric bikes on the market.
>>> Read more: The best folding bikes: a buyer's guide
What makes Xiaomi QiCycle unique is the fact that is also made of carbon-fibre, making this electric bike way lighter if compared to the other commuting electric bikes available on the market. The UK manufacturer VOLT, for example, produces folding electric bikes (the Metro models), but their weight are around 18.5 kg. The Xiaomi QiCycle, on the other hand, has a claimed weight of 7.8 kg for the carbon-fibre model, and 14kg for the aluminium version, a weight that could make many people change their minds about this sort of bike.
Watch: what's it like to ride an electric bike
The battery mounted in the top tube of the Xiaomi QiCycle is a Panasonic 18650 2900mAH Li-ion and it is provided with a Battery Management System (BMS) which maximises the use of the battery and doesn't allow for the loss of energy while riding. It can be recharged in three hours and the company claims it will last for 45 km.
The motor is integrated into the front hub and it with a maximum power of 250W (36V). If the you choose to ditch the motor, the bicycle can be ridden with a Shimano Nexus 3-gear drivetrain. The motor's power is guided by a torque measurement method (TMM),which measures the torque applied to the pedal and adjusts the power requested to the motor accordingly. Speed, time, distance, calories consumed and power are also showed by the bike computer mounted on the handlebars.
>>> What's it like to ride an electric bike? (video)
Wit these specs (a 250 watt motor, but also a lithium battery, more common in Europe and US compared to lead acid ones popular in China) it would be eligible to be sold in the UK. However, Xiaomi has not yet revealed if the bike will be also sold outside China, a country where is believed there are already 200 million electric bikes rolling on the roads.
Finally the price which at 2,999 Chinese Yuan (approx. £300) means that the Xiaomi QiCycle seems to represent extraordinary value.
Thank you for reading 5 articles this month* Join now for unlimited access
Enjoy your first month for just £1 / $1 / €1
*Read 5 free articles per month without a subscription
Join now for unlimited access
Try first month for just £1 / $1 / €1