Giro changes again, final Milan time trial shortened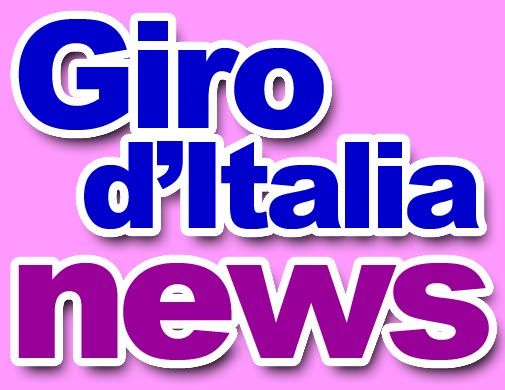 The 2011 Giro d'Italia ends with a time trial leg in Milan on Sunday, but features less glam and distance than before. Organiser RCS Sport modified the course to allow citizens to easily travel to local voting centres.
"Following an agreement between the Municipality of Milan and RCS Sport," read a press release, "to make the impact on city traffic lighter, give the local elections day."
Brit David Millar (Garmin-Cervélo) and other time trial specialists may have less of an advantage on the shorter course. RCS Sport moved the start from the centre to the outskirts of Milan, at the Rho convention centre, home of the 2015 Expo. The Rho start means Millar and the other cyclists will cover 5.5 kilometres less, down from 31.5 kilometres to 26 kilometres.
Millar won two time trials last year, one of 14.8 kilometres at the Three Days of De Panne and one of 7.7 kilometres at the Critérium International. At the 2009 Vuelta a España, he won the 26-kilometre test on the penultimate day.
The final Giro stage still finishes in the piazza outside of Milan's famous Duomo, where Alberto Contador will likely be crowned winner for a second time. The race last finished in Milan in 2008: Marco Pinotti (HTC-Highroad) won the 28.5-kilometre time trial and Contador the overall victory.
The new course spends less time in Milan's heart - skipping the south, Porta Ticinese and Porta Roma - and more in the industrial zone towards Rho. Instead of racing from the historical Castello Sforzesco, out to Rho and back into the city, RCS Sport will host the start in Rho's convention centre parking lot.
For the last few years, the Milan-San Remo has begun outside of Castello Sforzesco.
"With the course how it was," race director, Angelo Zomengan told La Gazzetta dello Sport, "we would have crossed twice the Piazzale Accursio, where there are many electoral seats."
Local police will now only be required to close the city streets from 12:00 to 17:30, instead of 10:00 to 18:00. The course will be open for training for an hour, starting at 12:00.
The changes have also rendered the course less technical. It loops twice around Rho, but lacks as many city corners and streets.
RCS Sport received critisism for its course changes on Saturday to Monte Zoncolan. It skipped the Monte Crostis due to safety and logistical concerns. Fans protested and forced the organiser to also skip a 20-kilometre section, including the Tualis climb.
When the Giro d'Italia last visited in Milan, the 2009 Milano Show, riders striked due to unsafe conditions. Danilo Di Luca and reportedly Lance Armstrong led the strike, forcing the organiser to annul all but the sprint. Mark Cavendish won.
Giro d'Italia 2011: Latest news
Millar's time trial practice run
Nibali gives up hope for Giro d'Italia win
Contador ignores Armstrong doping investigation
Giro d'Italia News Shorts (May 24)
Controversial Crostis climb removed from Giro route
Sky leader Lofkvist loses more time at the Giro
Giro contenders struggle with Contador's dominance
Contador widens Giro advantage but Tour doping case waits
Porte reflects, one year after Giro success
Le Mevel goes on attack for Giro's pink jersey
Giro fines Contador for missing press conference
Cavendish responds to 'team car' accusations at Giro
Giro d'Italia News Shorts (May 15)
Giro's Sicilian cyclists proud to face Mount Etna
Contador surprises at Giro with attack ahead of mountains
Contador minds food at Giro as CAS decision nears
Weening supported by Rabobank and model Kroes
Local lad Appollonio bears fruit in Fiuggi
Giro d'Italia News Shorts (May 12 edition)
Blythe finding way in second Grand Tour
Leopard-Trek withdraws from Giro d'Italia
Leopard-Trek uncertain to continue in Giro
Tuesday's Giro stage in memory of Weylandt
Giro doctor describes actions to save Weylandt
Wouter Weylandt killed in Giro crash
Giro news shorts (May 8)
Cavendish likely to take Giro lead tomorrow
Giro 2011: Who will win?
Giro d'Italia 2011: Stage reports
Stage 16: Contador lords it over the rest in Giro TT
Stage 15: Nieve wins mountain marathon as Contador continues at the top
Stage 14: Anton conquers Zoncolan in shortened stage
Stage 13: Contador consolidates Giro overall as Rujano takes stage
Stage 12: Cavendish holds off Appollonio to take second victory
Stage 11: Gadret grabs dramatic stage win
Stage 10: Cavendish opens his Giro account
Stage nine: Contador storms Etna to take Giro lead
Stage eight: Gatto springs late attack to take win
Stage seven: Neo-pro De Clercq wins by a whisker
Stage six: Ventoso steals Giro stage six win
Stage five: Weening holds on to take stage and maglia rosa
Stage four: Tearful Farrar and Leopard-Trek lead riders across stage four finish line
Stage three: Vicioso victory overshadowed by Weylandt crash
Stage two: Petacchi wins as Cavendish takes lead
Stage one: HTC-Highroad wins Giro's opening team time trial
Giro d'Italia 2011: Photo galleries
Stage 16 photo gallery by Graham Watson
Stage 15 photo gallery by Graham Watson
Stage 14 photo gallery by Graham Watson
Stage 13 photo gallery by Graham Watson
Stage 12 photo gallery by Graham Watson
Stage 11 photo gallery by Graham Watson
Stage 10 photo gallery by Graham Watson
Stage nine photo gallery by Graham Watson
Stage eight photo gallery by Graham Watson
Stage seven photo gallery by Graham Watson
Stage six photo gallery by Graham Watson
Stage five photo gallery by Graham Watson
Stage four photo gallery by Graham Watson
Stage three photo gallery by Graham Watson
Stage two photo gallery by Graham Watson
Stage one photo gallery by Graham Watson
Giro d'Italia 2011: Live text coverage
Giro d'Italia stage 16 live text updates
Giro d'Italia 2011 stage 13 live text updates
Giro d'Italia 2011 stage 11 live text updates
Giro d'Italia 2011 stage seven live text updates
Giro d'Italia 2011 stage five live text updates
Follow the 2011 Giro d'Italia live with Cycling Weekly
Giro d'Italia 2011: Start list
Giro d'Italia 2011: Start list
Giro d'Italia 2011: TV schedule
Giro d'Italia 2011: British Eurosport TV schedule
Related links
Giro d'Italia 2010: Cycling Weekly's coverage index