Merida: disc brakes can help prevent crashes, but they still need improvement
Taiwanese company remains committed to discs, but says changes are needed for pro riders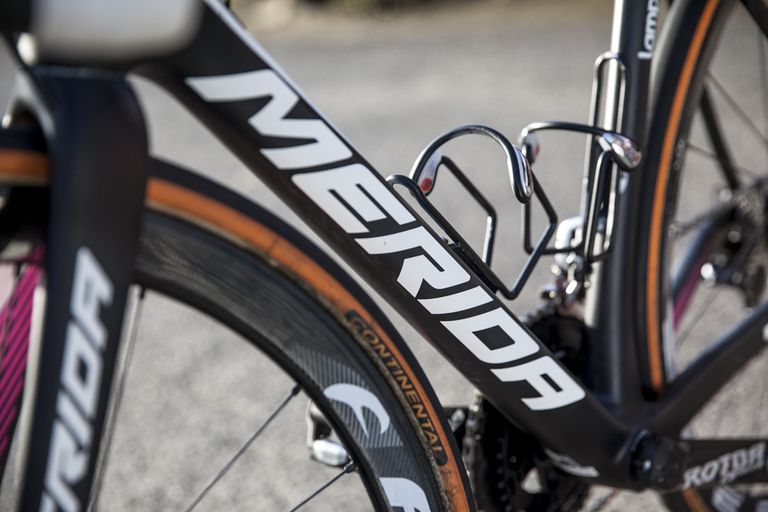 Merida, one of two bike manufacturers whose disc brake road bikes were used at Paris-Roubaix, has spoken out in the wake of the UCI's suspension of the use of disc brakes in professional races, saying that although it believes in the future of the technology, more work is needed to reduce the potential risks.
>>> Ventoso: disc brakes should NEVER have been allowed in the peloton
In a press release, the Taiwanese company stated that it believes that there is still a future for disc brake-equipped road bikes, claiming that "the added safety aspects (better modulation and braking performance in particular in the wet and when cornering, avoidance of rim heat up on long descents etc.) will help the prevention of crashes", outweighing the risk that rotors could prevent more injuries such as the one that Fran Ventoso suffered on Sunday.
Watch: what do the pros really think of disc brakes
However, Merida also stressed that it recognises that further improvements need to be made to disc brake technology ("for example rotors with rounded edges"), and siad that it is working together with disc brake manufacturers to bring about said improvements.
>>> Shimano and Campagnolo distance themselves from Ventoso's disc brake injury
Putting aside the injury that Ventoso sustained at Paris-Roubaix, which the Spaniard alleges was caused by one of Direct Energie's BH disc brake bikes, Merida says that the overwhelming feedback from Lampre-Merida on the Scultura Disc was overwhelmingly positive, and had it not been for the UCI's suspension of the disc brake trial, then the Italian team would have used the bikes in further races this season.