45 new doping positives after Beijing and London Olympic samples re-tested
International Olympic Committee announces that 30 athletes from the 2008 Olympics in Beijing and 15 from London 2012 have tested positive after retrospective sample analysis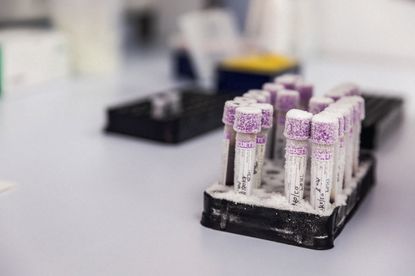 Forty five athletes from the 2008 Olympic Games in Beijing and the 2012 Games in London have tested positive for banned substances after their stored anti-doping samples were re-tested.
The International Olympic Committee (IOC) announced on Friday morning that the most recent round of re-analysis using the latest tests and detection techniques not available at the time the samples were originally taken has produced 30 test failures from 2008 and 15 from 2012.
It is the second wave of re-tests undertaken by the IOC on stored samples from the past two Olympics. The first wave of tests turned up positive tests for 53 athletes, bringing the total to 98 athletes who have retrospectively tested positive.
The IOC has not released names or specified sports relating to the latest positives as it follows the due process to inform the athletes and relevant governing bodies. It is not yet known whether any cyclists are implicated.
Many of those who have returned an adverse analytical finding won a medal in 2008 and/or 2012. The IOC reports that 23 of the 30 athletes who failed tests from 2008 in the latest wave were medallists.
"The new reanalysis once again shows the commitment of the IOC in the fight against doping," IOC president Thomas Bach said in a press statement.
So far, 1,243 samples from Beijing and London have been retested, with a further two waves of reanalysis also planned. These are due to take place 'throughout and after the 2016 Games'.
On Thursday, the Court of Arbitration for Sport ruled that Russian track and field athletes will be banned from the 2016 Olympic Games after an independent report uncovered widescale organised doping and test failure cover-ups within Russian sport.
Thank you for reading 5 articles this month* Join now for unlimited access
Enjoy your first month for just £1 / $1 / €1
*Read 5 free articles per month without a subscription
Join now for unlimited access
Try first month for just £1 / $1 / €1