Tom Danielson accepts reduced doping ban, saying USADA accept his 'accidental ingestion' claim
Tom Danielson says USADA accepted his claim that a contaminated supplement resulted in a positive drugs test in 2015, as he is handed a four-year ban.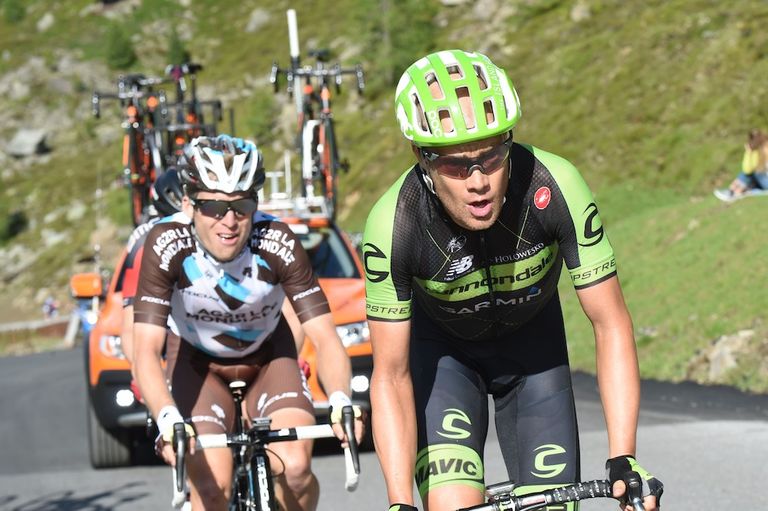 (Image credit: Watson)
Tom Danielson has seen a potential eight-year ban halved by the US Anti-Doping Agency (USADA), claiming it was accepted that he accidentally ingested the drug DHEA through a contaminated supplement.
The Cannondale-Garmin rider, who has been suspended by the team since news of his positive test came to light in July 2015, risked an extended ban for a second offence, having served a six-month suspension in 2012 relating to the US Postal doping scandal.
But in a statement released by Danielson on Thursday that USADA agreed to a shortened ban, although this wasn't referenced in the agency's statement on the matter.
"Today, the U.S. Anti-Doping Agency has agreed to issue me a reduced ban of four years, instead of the standard eight years for a second anti-doping violation, for my positive test on July 9, 2015," Danielson said in a statement.
"The basis for this reduced ban is unintentional ingestion of DHEA as the result of contamination from a supplement containing Maca root. The manufacturer of this Maca root product also produces a supplement containing DHEA, in the same facility, and this is likely how the contamination occurred."
The USADA statement merely confirms that Danielson provided a positive sample for anabolic steroids and will serve a four-year ban, backdated to August 3, 2015, when he was provisionally suspended. He will be 41-years-old by the time he is eligible to return to racing.
Danielson went on to insist that he was firmly against doping and that the ingestion of the drug in question was accidental.
"I wrongly went down that path many years ago, which I have acknowledged was bad judgment on my part," he said. "I paid dearly for it, both physically and mentally, which led me to stop this behavior and take a strong stance against it."