Anti-doping laboratory used to test Tour de France samples suspended by WADA
Suspension comes after samples reportedly contaminated by lab equipment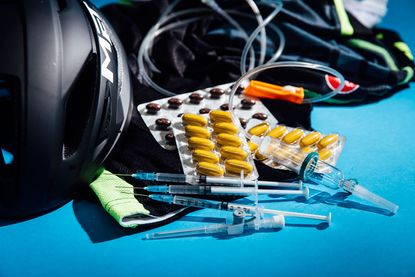 (Image credit: chris catchpole)
An anti-doping laboratory on the outskirts of Paris that is used to test many of the samples taken during the Tour de France has been provisionally suspended by the World Anti-Doping Agency (WADA) after reports of contamination.
The laboratory, located in the Paris suburb of Châtenay-Malabry, was provisionally suspended because of "analytical issues" which the laboratory itself reported to WADA.
"The provisional suspension, which took effect on 24 September 2017, prohibits the Paris Laboratory from carrying out any anti-doping activities, including all analyses of urine and blood samples," read a statement from WADA.
>>> Dr Hutch: The absurdity of doping excuses
"The provisional suspension will remain in place pending disciplinary proceedings being carried out by an independent Disciplinary Committee."
French newspaper Le Monde reports that the suspension is a result of two urine samples being contaminated with exceptionally high levels of anabolic steroids from laboratory equipment.
This resulted in the athletes being informed that their A samples had tested positive for banned substances, with the error only being discovered when one athlete requested a testing of his B sample.
>>> American amateur rider tests positove for seven banned drugs in single doping test
"During the period of the provisional suspension, samples that have not yet been analyzed by the Paris Laboratory; samples currently undergoing a confirmation procedure; and, any samples for which an Adverse Analytical Finding has been reported; must be securely transported to another WADA-accredited laboratory," the WADA statement continued.
"This is in order to ensure continued high quality sample analysis, which also helps preserve athletes' confidence in this process and of the wider anti-doping system."
The Châtenay-Malabry laboratory is used to test samples from all sports, but has a particular history in cycling as it is used to test the majority of samples taken at the Tour de France, and is also the laboratory that first developed a test for EPO in 2000.
Thank you for reading 20 articles this month* Join now for unlimited access
Enjoy your first month for just £1 / $1 / €1
*Read 5 free articles per month without a subscription
Join now for unlimited access
Try first month for just £1 / $1 / €1