Bernard Hinault sticks to his guns and says that Chris Froome should not have been allowed to ride Tour de France
Hinault speculates about how hostile reception may affect Froome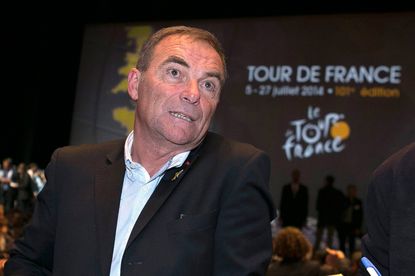 (Image credit: Graham Watson)
Bernard Hinault has continued to go on the offensive against Chris Froome, saying that the four-time Tour de France champion has no place at this year's race despite the UCI's decision to drop an anti-doping investigation against him.
Froome has faced a hostile reception in the north-west of France, including in Hinault's home region of Brittany, in the opening week of the race, including being welcomed by a chorus of boos and whistles at the pre-race team presentation.
Before Froome was cleared, Hinault gave numerous interviews saying that Froome should not be allowed to race the Tour, and stood by that position in an interview with a French sports magazine on Thursday.
"It was the international bodies that allowed [Froome] to be at the start of the Tour. They did not think about all the consequences. This is serious," Hinault told Sport24.
>>> WADA defends salbutamol rules after criticism over Chris Froome case
"The other day, I was with a coach of junior riders and the parents were giving Ventolin [inhalers] before the start of the race to children who were not sick. That's what happens - they copy the big names.
"As for Froome, he is still in the Tour and I wish him the best, because there may be some people who will be against him. And mentally it must be hard being booed all the time. But that's his problem, not mine."
Froome currently sits in 14th place overall, just over a minute behind the yellow jersey of Greg Van Avermaet approaching the crucial stage over the cobbles on Sunday.
Hinault has also previously urged Tom Dumoulin - second behind Froome at the Giro d'Italia in May - to complain, saying that Froome should not have been allowed to start the Italian Grand Tour despite World Anti-Doping Agency rules allowing him to ride.
Thank you for reading 20 articles this month* Join now for unlimited access
Enjoy your first month for just £1 / $1 / €1
*Read 5 free articles per month without a subscription
Join now for unlimited access
Try first month for just £1 / $1 / €1