Ride with Viviani and Cannondale at Sigma Sport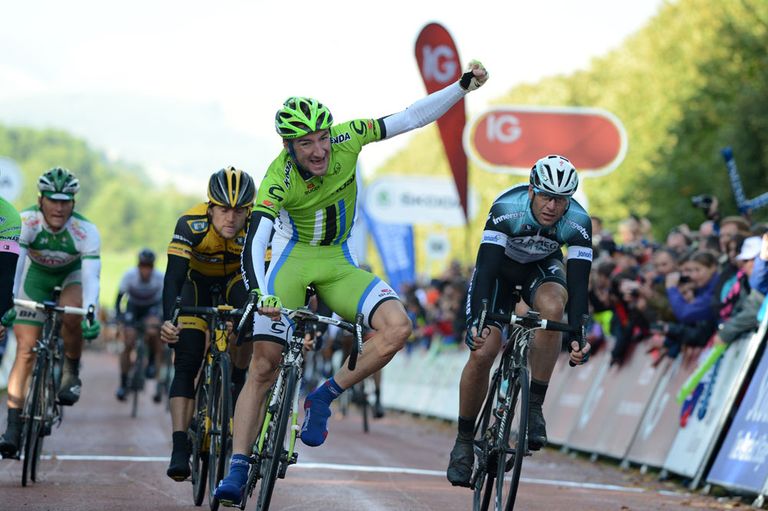 Tour of Britain stage winner Elia Viviani and his Cannondale team mates will be hosting an open ride out from the Hampton Wick branch of Sigma Sport on Monday 23rd September, the day after the team finish riding this year's ToB.
The ride has been arranged in celebration of a forthcoming partnership between Cannondale and Sigma Sport, having agreed to work together from the 2014 season.
24-year-old sprinter Viviani will be joined by team mates Juraj Sagan, Frederico Canuti, Matthius Krizek and Nicolo Martinello, who will be revelling in what has already been a successful trip to the UK with Viviani taking stage one glory at the ToB.
You can join the pros in Hampton Wick, with the Cannondale bus arriving at around 9.30am for coffee and a display of the new 2014 Cannondale bikes before setting off for a ride from the shop at 10.30am.
Places on the ride are limited. To enter the ballot for a place, email calvin.cox@sigmasport.co.uk
The ride itself will be at training pace around and about Richmond Park, aiming to return to Sigma Sport at approximately 12.30pm before the team jet off for the next part of their season.
NB: This article was updated at 18:30hrs on Friday, September 20
Richard began working with Cycling Weekly in 2013 alongside the then web editor, Nigel Wynn. Taking over as digital editor or Cycling Weekly and mbr in 2014, Richard coordinates site content and strategy with the team.