RideLondon-Surrey Classic 2013 start list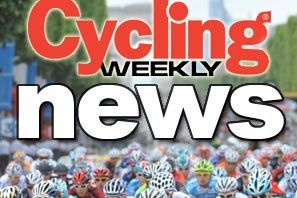 The provisional start list for the inaugural Prudential RideLondon-Surrey Classic road race on Sunday, August 4 has been released.
We will update this article as and when individual squads announce their confirmed line-ups.
Twenty five teams will take part in the race, each with six riders, bringing the total start list to 150 riders.
AN Post ChainReaction
Team Managers Kurt Bogaerts, Andy Vanhoudt
Shane ARCHBOLD
Glenn O'SHEA
Aaron GATE
Mark MCNALLY
Sam BENNETT
Nicolas VEREECKEN

Reserves
Alphonse VERMOTE
Nico EECKOUT
Sean DOWNEY
Ronan MCLAUGHLIN
Kieran FREND
Bardiani Valvole CSF INOX
Team Manager Mirko Rossato
Sacha MODOLO
Christian DELLE STELLE
Filippo FORTIN
Andrea DI CORRADO
Nicola BOEM
Andrea PASQUALON
Reserves
Marco CANOLA
Sonny COLBRELLI
Angelo PAGANI
Belkin Pro Cycling Team
Team Manager Jan Bovens
Jack BOBRIDGE
Jetse BOL
Tim LEEZER
Paul MARTENS
Tom Jelte SLAGTER
Dennis VAN WINDEN
Reserves
Bram TANKINK
Sep VANMARCKE
Lars BOOM
Maarten WYNANTS
Cannondale Pro Cycling
Team Manager Biagio Conte
Damiano CARUSO
Paolo LONGO BORGHINI
Tiziano DALL'ANTONIA
Lucas Sebastian HAEDO
Peter SAGAN
Brian VANDBORG
Reserves
Mauro DA DALTO
orenoMOSER M
Alan MARANGONI
Champion System Pro Cycling Team
Team Manager Franky Van Haesebroucke
Matt BRAMMEIER
Clinton AVERY
Matthias FRIEDEMANN
Mart OJAVEE
Fabian SCHNAIDT
Bobbie TRAKSEL
Reserves
Zackary BELL
Gergor GAZVODA
Chan Jae JANG
FDJ.Fr
Team Manager Martial Gayant
Arnaud DEMARG
Mickael DELANG
David BOUCHER
Yoann OFFREDO
Dominique ROLLIN
Laurent MANGEL
Reserves
Murilo Antonio FISCHER
Francis MOUREY
Arthur VICHOT
Garmin Sharp
Team Manager Bingen Fernandez
Jack BAUER
Caleb FAIRLY
Raymond KREDER
David MILLAR
Ramunas NAVARDAUSKAS
Jacob RATHE
Reserves
Fabian WEGMANN
Nick NUYENS
Robbie HUNTER
Tyler FARRAR
Koldo FERNANDEZ DE LARREA
Great Britain Cycling Team
Team Manager Keith Lambert
Simon YATES
Adam YATES
Samuel HARRISON
Alistair SLATER
Owain DOULL
Jonathan DIBBEN
Reserves
Samuel LOWE
George ATKINS
Joseph KELLY
Daniel MCLAY
Joker Merida
Team Managers Svein Erik Vold Gino, Van Oudenhove
Reidar Bohlin BORGERSEN
Vegard BREEN
Kristoffer SKJERPING
Vegard Robinson BUGGE
Adrian GJOLBERG
Edvin WILSON
Reserves
Martin OLSEN
Oskar SVENDSEN
Stain REMME
La Pomme Marseille
Team Managers Freddy Lecarpentier, Angel Buria
Julien ANTOMARCHI
Jose GONCALVES
Christopher JENNING
Justin JULES
Yannick MARTINEZ
Thomas VAUBOURZEIX
Reserves
Benjamin GIRAUD
Yoann PAILLOT
Thomas ROSTOLLAN
Madison Genesis
Team Manager Roger Hammond
Ian BIBBY
Andrew TENNANT
Alex PETERS
Dean DOWNING
Jack PULLAR
Dominic JELFS
Reserves
Chris SNOOK
Liam HOLOHAN
Brennan TOWNSHEND
MTN-Qhubeka presented by Samsung
Team Managers Thomas Campana, Jens Zemke
Gerald CIOLEK
Ferekalsi DEBESAY
Jaco VENTER
Jay Robert THOMSON
Andreas STAUFF
Ignatas KONOVALOVAS
Reserves
Bradley POTGIETER
Martin WESEMANN
Jani TEWELDE
Jousef REGUIGUI
Node4-Giordana Racing
Team Managers Malcolm Elliott, Bill Nickson
Michael NORTHEY
Roman VAN UDEN
Steven LAMPIER
Daniel BARRY
Shem RODGER
James WILLIAMSON
Reserves
Christian VARLEY
Nathan EDMONDSON
Richard HEPWORTH
Orica-GreenEdge
Team Manager Shayne Bannon
Matthew GOSS
Luke DURBRIDGE
Michael ALBASINI
Allan DAVIS
Daryl IMPEY
Reserves
Jens KEUKELEIRE
Brett LANCASTER
Sebastian LANGEVELD
Rapha Condor JLT
Team Manager John Herety
Kristian HOUSE
Elliott PORTER
Richard HANDLEY
Luke GRIVELL-MELLOR
Michael CUMING
James MCCULLUM
Reserves
Aaron BUGGLE
Edward LAVERACK
Felix ENGLISH
Sky ProCycling
Team Manager Rod Ellingworth
Joshua EDMONDSON
Mathew HAYMAN
Christian KNEES
Gabriel RASCH
Christopher SUTTON
Ben SWIFT
Synergy Baku Cycling Project
Team Managers Jeremy Hunt, Stefan Rucker
Dan CRAVEN
Dene Thomas ROGERS Rico
Connor MCCONVEY
Christoph SCHWEIZER
Kirill POZDNYAKOV
Patrick LANE
Reserves
David CLARKE
Aleksandr SURUTKOVYCH
John EBSEN
Team Argos-Shimano
Team Manager Rudi Kemna
Jonas AHLSTRAND
Nikias ARDNT
Will CLARKE
Francois PARISIEN
Ramon SINKELDAM
Yandong XING
Reserves
Thomas DAMUSEAU
John DEGENKOLB
Tobias LUDVIGSSON
Team IG-Sigma Sport
Team Managers Becky Frewing, Simon Howes
Peter HAWKINS
Peter WILLIAMS
Joseph PERRETT
Wouter SYBRANDY
James MOSS
Matt CRONSHAW
Reserves
Ryan MULLEN
Chris WHORALL
Andrew GRIFFITHS
Team NetApp-Endura
Team Manager Alex Sans Vega
Iker CAMANO ORTUZAR
David DE LA CRUZ
Zakkari DEMPSTER
Jonathan MCEVOY
Erick ROWSELL
Scott THWAITES
Reserves
Jan BARTA
Russell DOWNING
Alexander WETTERHALL
Team Raleigh
Team Manager Cherie Pridham
*UPDATED JULY 31*
Rob BRITTON
Mark CHRISTIAN
Tom SCULLY
Lachlan NORRIS
Evan OLIPHANT
Tom STEWART
Reserves
Richard LANG
Graham BRIGGS
Tom MOSES
Team Sojasun
Team Manager Lylian Lebreton
Jimmy ENGOULVENT
Jeremie GALLAND
Christophe LABORIE
Rony MARTIAS
Paul POUX
Evaldas SISKEVICIUS
Reserves
David LE LAY
Julien LE FARES
Remi PAURIOL
Team UK Youth
Team Manager David Povell
Yanto BARKER
Marcin BIALOBLOCKI
Niklas GUSTAVSSON
Chris OPIE
Rob PARTRIDGE
Ian WILKINSON
Reserves
Tobyn HORTON
Joshua HUNT
Jonathan MOULD
Topsport Vlaanderen-Baloise
Team Manager Hans De Clercq
Tom VAN ASBROECK
Sander ARMEE
Zico WAEYTENS
Stijn NEIRYNCK
Pieter JACOBS
Eliot LIETAER
Reserves
Jarl SALOMEIN
Jasper DE BUYST
Kenny DE KETELE
Vacansoleil-DCM Pro Cycling Team
Team Manager Aart Viehouten
Kris BOECKMANS
Romain FEILLU
Wesley KREDER
Sergey LAGUTIN
Danny VAN POPPEL
Frederik VEUCHELEN
Reserves
Marco MARCATO
Wouter MOL
Mirko SELVAGGI
Willem WOUTERS
Related links
RideLondon Grand Prix provisional start list