Road World Championships 2012: Eurosport TV schedule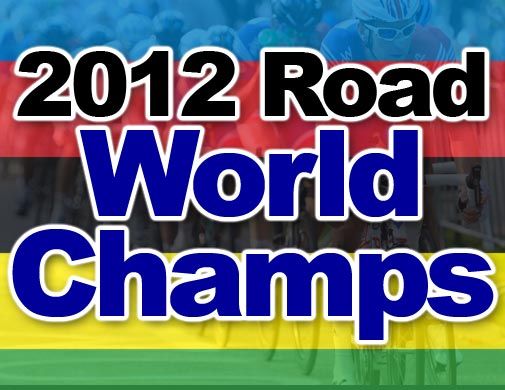 Digital and satellite television channel British Eurosport will be showing live coverage and highlights of this year's UCI Road World Championships in Limburg, Netherlands, over September 16-23.
The live coverage of elite men's and women's events are backed up with evening highlights packages. These are also repeated the following day on both British Eurosport and British Eurosport 2. Check your electronic programme guide (EPG) for details.
Note: Schedule may be subject to change
Sunday September 16, 13.30-16.00, LIVE team time trials, British Eurosport
Sunday September 16, 19.00-20.30, team time trials highlights, British Eurosport
Tuesday September 18, 14.00-16.15, LIVE elite women individual time trial, British Eurosport
Tuesday September 18, 21.15-22.45, elite women individual time trial highlights, British Eurosport
Wednesday September 19, 13.30-16.00, LIVE elite men individual time trial, British Eurosport
Wednesday September 19, 23.10-00.50, elite men individual time trial highlights, British Eurosport
Saturday September 22, 14.15-17.00, LIVE elite women road race, British Eurosport
Saturday September 22, 23.00-00.00, elite women road race highlights, British Eurosport
Sunday September 23, 09.15-16.45, LIVE elite men road race, British Eurosport
Sunday September 23, 23.15-00.45, elite men road race highlights, British Eurosport
Related links
Road World Championships 2012 schedule
Road World Championships 2012: Coverage index