UCI suspends equipment approval scheme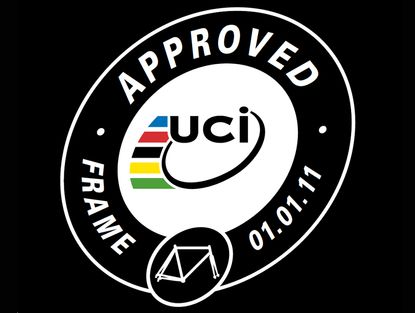 The UCI have suspended their new equipment approval procedure following concerns raised during a meeting with bicycle manufacturers last week.
In a communiqué today distributed to manufacturers of frames and forks, the UCI's technological coordinator Julien Carron noted that "the procedure in its current form is suspended until 1st February. From this date a revised version will come into force".
The new approval protocol -published last week- is designed to ensure all bikes used in road, track and cross races adhere to the governing body's technical regulations.
According to the protocol, all new models of bikes will first need to be approved by the UCI before being used in races.
But, as reported in this week's issue of Cycling Weekly, the new protocol was met with considerable criticism from figures in the bicycle industry.
Among the main complaints were a lack of consultation from the UCI, confusion over details, a low level of confidence in the UCI's ability to process all submissions in a timely manner and costs of up to £7,800 + VAT for the submission of each new model of a frame.
Now, following the meeting last Thursday and Friday, it seems the UCI are addressing some of these concerns.
"Given the pertinence of the questions, remarks and propositions that came up...the UCI has decided to modify certain points of the procedure," they say.
"We are confident that this process, which in no way questions the foundations and the objectives of the approval procedure, will benefit all concerned. We will endeavour to carry out the necessary modifications as quickly as possible."
UCI 'approved' stickers to adorn racing bikes
UCI introduces approved equipment scheme
Thank you for reading 10 articles this month* Join now for unlimited access
Enjoy your first month for just £1 / $1 / €1
*Read 5 free articles per month without a subscription
Join now for unlimited access
Try first month for just £1 / $1 / €1