Valentina Scandolara suspended and fined for unsportsmanlike behavior
The Italian racer was penalized after fighting broke out in the women's race of NCL Cup Atlanta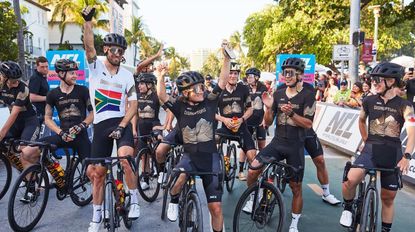 (Image credit: Denver Disruptors)
Get The Leadout Newsletter
The latest race content, interviews, features, reviews and expert buying guides, direct to your inbox!
Thank you for signing up to The Pick. You will receive a verification email shortly.
There was a problem. Please refresh the page and try again.
The National Cycling League has penalized former WorldTour rider Valentina Scandolara for unsportsmanlike conduct in the last race of the season, the NCL Cup Atlanta.
Tensions between the Miami Nights and Denver Disruptors NCL teams had been building at the season finale as the series title and the significant prize purse that accompanied the win was still up for grabs. At the end of the women's race the two teams came to a head and yelling and physical shoving occurred.
Today, the NCL issued an official statement on its Code of Conduct and announced that the Italian Denver Disruptors rider was issued a fine and a two-race suspension for the 2024 NCL season.
"The National Cycling League has a zero-tolerance policy towards unsportsmanlike conduct and threatening actions," the statement reads.
"Any use of such actions towards opponents, teammates, USA Cycling officials, or representatives of the league is strictly prohibited as outlined in Section 8(A)(5)(i) of the USA Cycling Rules."
Scandolara apologized for the incident on social media, stating:
"I also wanted to use this post to clarify some things that happened during and after the race and were - unfortunately- only partially televised on GCN.
I was deliberately shoved out from my train towards the barriers at high speed before the last corner, that was a very dangerous move.

My reaction after the line wasn't pretty, but I was genuinely worried and stressed for my safety that has been [jeopardised] several times during the race. In the heat of the moment, I went to the responsible rider and let all my frustration out.

This is not normally in my character, I've never done something like this in my long career and I think that this by itself is an indication that some lines have been crossed.
I apologise to my team and to the spectators, that's never nice to see, but after seeing Daniely Garcia on Saturday for the first time after her terrible, life threatening crash just a few months ago, and having heartedly donated (along with many other @ncldisruptorscc riders and staff) towards her care and therapy through the gofundme page her own teammates created, I was expecting a very different behaviour in races, especially on her birthday.

So again, I apologise to all for my out of character reaction, but I stand by my motivations and don't condone some dangerous and pointless behaviours in bike racing, a sport that is already dangerous enough."
Aiming to reignite cycling fandom in the United States by reinventing what American bike racing looks like, the National Cycling League is an invite-only, co-ed bike racing series that takes place in the heart of America's biggest cities, puts fans first and throws around a lot of money. The races themselves feature a unique format intended to make bike racing more exciting. The series made its debut in Miami Beach, Florida in April and ended in Atlanta, Georgia on August 20, 2023. The series was dominated by its own, NCL-founded teams, the Miami Nights and the Denver Disruptors. The Nights, winners of the series overall title, was led by longtime Continental and domestic pros Johnny Clarke, Frank Travieso and latin American Olympians Daniely Garcia and Paola Munoz Grandon. Scandolara belongs to the second NCL team, the Denver Disruptors, which fielded a talented roster of eight men and eight women, led by Colombian Paris-Nice Champion Sergio Henao and two-time Canadian Olympian and World Champion Leah Kirchmann.
The 2023 season was filled with some growing pains but Cycling Weekly attended one of the races and came away optimistic about the series' potential.
More on the NCL's inaugural year
- Miami Nights take a second win and secure the NCL Cup overall in heated series finale
- Are 'fan first' spectator friendly crits the future for bike racing?
- Miami Nights take the win at a thrilling Denver NCL Cup.
- After a 4-month wait, the NCL continues in Denver this weekend - here's what to expect
- Is the National Cycling League in trouble already?
- A cancelled race and new CEO - big changes at the National Cycling League after just one race
- The National Cycling League made its anticipated debut over the weekend, but were we entertained?
- Denver Disruptors dominate National Cycling League debut race
- Fan-first, gamified bike racing: the NCL readies for its debut as domestic teams get on board
- L39ION of LA and The Miami Blazers have no intention to partake in the National Cycling League
- The newly formed National Cycling League: a gimmick or the future of American bike racing?
- The National Cycling League announces its first teams, stacked with internationally known talent
- NBA All-Star Bradley Beal and NFL pros pump $7.5m into the new US cycling league
- The National Cycling League announces a $1 Million dollar prize purse
- Inaugural US National Cycling League could see fans virtually racing the pros in 2023
Thank you for reading 20 articles this month* Join now for unlimited access
Enjoy your first month for just £1 / $1 / €1
*Read 5 free articles per month without a subscription
Join now for unlimited access
Try first month for just £1 / $1 / €1
Get The Leadout Newsletter
The latest race content, interviews, features, reviews and expert buying guides, direct to your inbox!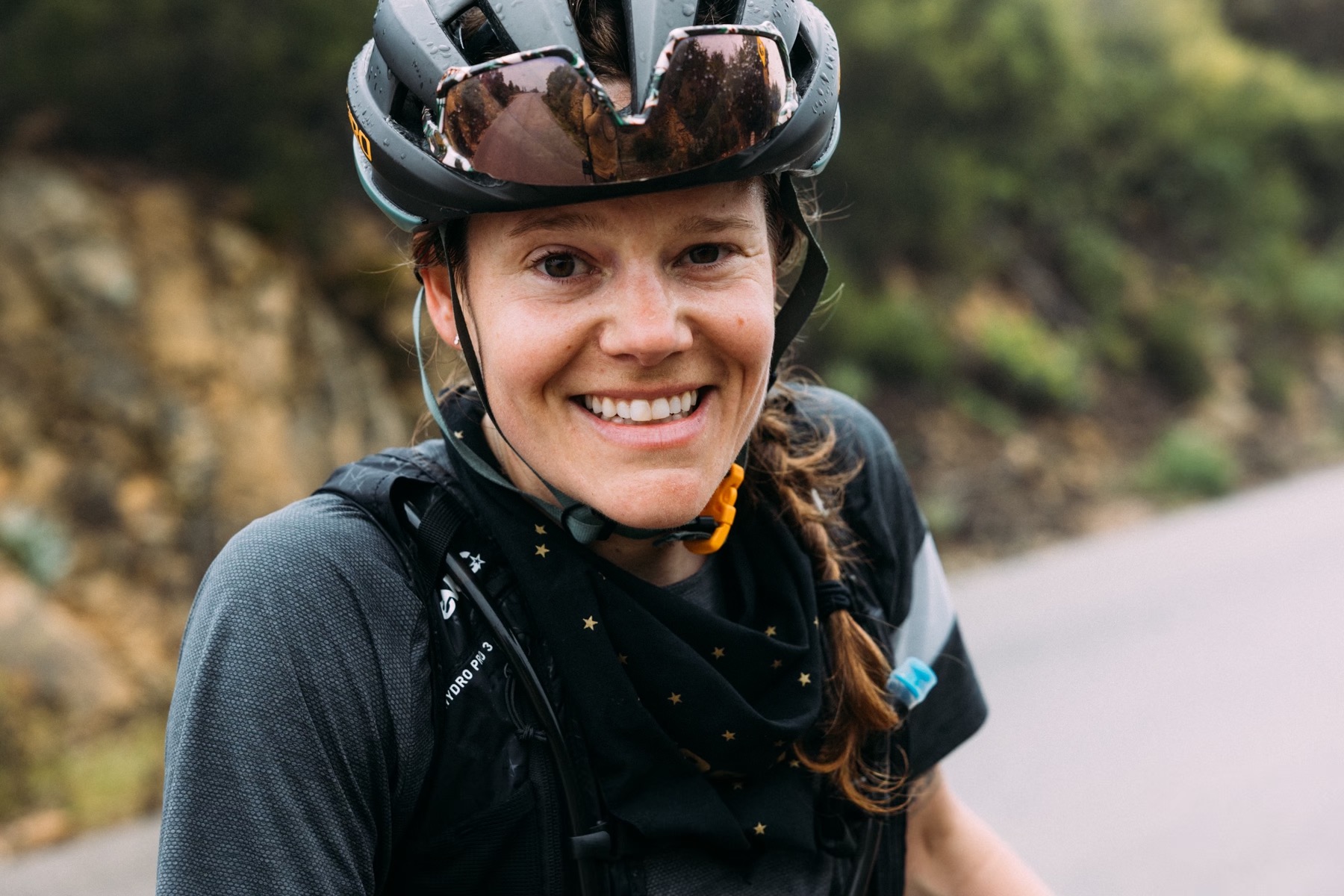 Cycling Weekly's North American Editor, Anne-Marije Rook is old school. She holds a degree in journalism and started out as a newspaper reporter — in print! She can even be seen bringing a pen and notepad to the press conference.
Originally from The Netherlands, she grew up a bike commuter and didn't find bike racing until her early twenties when living in Seattle, Washington. Strengthened by the many miles spent darting around Seattle's hilly streets on a steel single speed, Rook's progression in the sport was a quick one. As she competed at the elite level, her journalism career followed, and soon she became a full-time cycling journalist. She's now been a cycling journalist for 11 years.