WADA and UCI investigate source of 'suspicion index' leak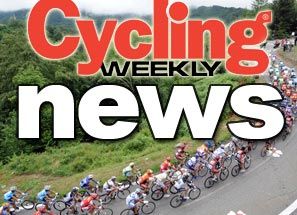 The World Anti-Doping Agency (WADA) has said that it will open an independent investigation into how the Union Cycliste Internationale's 'doping suspicion index' from the 2010 Tour de France entered the public domain.
WADA's investigation joins the UCI's own internal investigation into how the ranked list of riders was leaked to French sports newspaper L'Equipe, who subsequently published it on Friday, May 13.
The list gives scores from 0 to 10 for all 198 participants in last year's Tour. Those ranked '0' are deemed have the least suspicion of doping, and those ranked '10' the most suspicion. Although the exact nature of how the scores were formulated has not - and probably never will be - released by the UCI, it is thought that scores are based based on biological passport data, intelligence and success of riders.
A WADA statement, issued on Sunday evening, said: "The World Anti-Doping Agency (WADA) has opened an independent investigation into the source of the leak that led to an internal working document from the Union Cycliste Internationale (UCI) being published in a French newspaper last week."
"WADA Director General David Howman informed his Executive Committee and Foundation Board at a meeting in Montreal that WADA would give its full support to the UCI, which will also have an investigation, to try and identify the source of the leak."
Publication of the list has caused outrage among riders and teams, and embarrassment to the UCI that such an important document could have been leaked to the media.
On Friday, the UCI tried to diffuse the situation saying that 'suspicion is not the same as guilt' in an attempt to allay fears among riders that their careers and reputations could be damaged by being ranked highly on the list.
WADA had a team of independent observers present at the 2010 Tour which shadowed the UCI's anti-doping team. WADA then produced a report on the UCI's anti-doping efforts, outlining some recommendations.
Related links
Popovych, Sky, Millar react to being listed suspicious
Riders react with anger to publication of UCI suspicion list
WADA publishes critical report on Tour doping controls
Thank you for reading 5 articles this month* Join now for unlimited access
Enjoy your first month for just £1 / $1 / €1
*Read 5 free articles per month without a subscription
Join now for unlimited access
Try first month for just £1 / $1 / €1