WADA turns back on UCI independent commission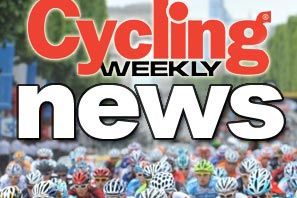 The World Anti-Doping Agency, WADA, and the US equivalent, USADA, have turned their backs on cycling's governing body, the Union Cycliste Internationale (UCI). Overnight, they abandoned an independent commission the UCI established to investigate Lance Armstrong-related corruption.
WADA President John Fahey said in a statement, the "UCI are not willing to change the terms of reference and timetable, and for this reason WADA has declined to spend money and dedicate resources on an inquiry that has such obvious limitations."
Fahey last month said that he had "some significant concerns" about the UCI's independent commission. He contacted lawyers representing the commission and met with them to discuss WADA's possible involvement.
The UCI established the commission amid the Armstrong doping scandal to investigate allegations of corruption and to propose changes. It announced the commission on October 26 and after the US Anti-Doping Agency (USADA) closed its case. USADA proved Armstrong a drug cheat and stripped him off all his results, including his seven Tour de France wins. Its investigation also highlighted corruption allegations against the UCI.
"The UCI is determined to turn around this painful episode," UCI President Pat McQuaid said when he announced the commission. "We will take whatever actions are deemed necessary."
The UCI named the commission's three-member panel and outlined its 11-point terms of reference (see below). After meeting the commission's lawyer's, WADA felt that justice was being let down.
"WADA has shared a number of serious concerns as to the Commission's terms of reference and its ability to carry out its role without undue influence," Fahey said yesterday.
"WADA is concerned that the scope of the inquiry is too focused on sanctioned former cyclist Lance Armstrong - especially as his case is closed and completed with there being no appeal - and will therefore not fully address such a widespread and ingrained problem.
"WADA also has concerns over the timeframe agreed for the Commission. A June deadline for the Commission's report is wholly insufficient and will result in a lost opportunity to properly investigate the problem."
Fahey warned that the UCI might have had too much influence over the commission's terms of reference, calling into question its actual independence. He said that the terms were finalised without consultation from anti-doping authorities, such as his agency or USADA.
USADA reshaped cycling last summer with its 202-page Reasoned Decision that described the full scope of Armstrong's cheating and doping. Agency CEO, Travis Tygart explained yesterday that he would not lend support to a commission that is unable to offer a limited truth and reconciliation and amnesty programme. He added that the UCI's rejection of these components calls into question its commitment to a full and thorough investigation.
"[It] creates grave concern that the UCI has blindfolded and handcuffed this Independent Commission to ensure a pre-determined outcome," Tygart said in a statement. "The current terms of reference are not good for clean athletes or moving this sport forward to a better future."
A newly formed pressure group, Change Cycling Now (CCN) also refused to support it.
The UCI has yet to comment on the recent moves, but the commission sent out a press release this morning.
The commission's statement read, "It is of great regret to the commission that the UCI, WADA and USADA have not been able to reach agreement to a Truth and Reconciliation process, and that WADA, USADA and CCN have indicated to the commission that they do not wish to participate in the inquiry on the present Terms of Reference."
The commission said that it wrote the UCI to "urge it to reconsider its position." It announced it will hold a public procedural hearing in London to address the issue sometime after this week. It will discuss points 1, 3 and 9 in the Terms of Reference and its working time frame.
Time is ticking for cycling and its governing body. Former WADA president and current International Olympic Committee (IOC) board member, Dick Pound said that the sport risks losing its place in the Olympics.
"We could say, 'Look, you've clearly got a problem why don't we give you four years, eight years to sort it out," Pound told the Reuters news agency.
"The only way it [cycling] is going to clean up is if all these people say, 'Hey, we're no longer in the Olympics and that's where we want to be so let's earn our way back into it.'"
Commission's terms of reference:
1 Are the allegations in the USADA's Reasoned Decision well founded?
2 Did the UCI know what Armstrong and his team were doing? If not, should it have known?
3 Are the UCI's anti-doping policies inadequate or not enforced sufficiently?
4 Did the UCI have evidence of doping and did it fail to act?
5 Did the UCI fail to detect doping when Armstrong returned in 2009?
6 Did Armstrong or his team pay the UCI and if so, was it appropriate?
7 Did the UCI discourage people from speaking out?
8 Did the UCI adequately co-operated with USADA's investigation?
9 Should dopers be able to work within cycling in the future?
10 Did the UCI face a conflict of interest in promoting cycling and investigating Armstrong?
11 Are the current controls adequate and compliant with the World Anti-Doping Code (WADC)?
Related links
WADA chief expresses concerns over UCIindependent commission
Tanni Grey-Thompson named in UCI independent commission panel
UCI details independent review
USADA Armstrong doping report in brief
UCI responds to USADA Armstrong doping evidence
USADA publishes details of Armstrong doping case file
Thank you for reading 10 articles this month* Join now for unlimited access
Enjoy your first month for just £1 / $1 / €1
*Read 5 free articles per month without a subscription
Join now for unlimited access
Try first month for just £1 / $1 / €1
Gregor Brown is an experienced cycling journalist, based in Florence, Italy. He has covered races all over the world for over a decade - following the Giro, Tour de France, and every major race since 2006. His love of cycling began with freestyle and BMX, before the 1998 Tour de France led him to a deep appreciation of the road racing season.