All new Cannondale SuperSix EVO 4: Lighter, more aero and with a threaded bottom bracket
Redesigned race bike claims to be lighter and more aero with range-topping LAB71 model using new carbon layup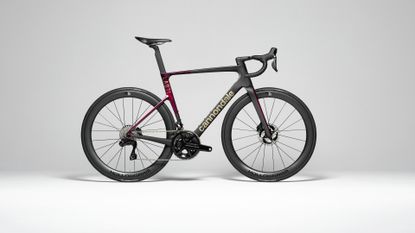 (Image credit: Cannondale)
Get The Leadout Newsletter
The latest race content, interviews, features, reviews and expert buying guides, direct to your inbox!
Thank you for signing up to The Pick. You will receive a verification email shortly.
There was a problem. Please refresh the page and try again.
Cannondale has launched the fourth generation of its SuperSix Evo race bike. After what is one of the the worst kept cycling secrets of the year - it has been ridden and photographed since the beginning of the season with the EF Education First team - we can finally take a look at what the new bike is all about and what it's like to ride.
The main source of all the speculation has been the 'LAB71' designation. Cannondale has announced a new echelon of bikes above Hi-MOD which previously was their range topping offering.
According to Cannondale, a bike with the LAB71 logo will make use of a new carbon-fibre layup, which Cannondale is calling its Series 0 layup.
Although the new SuperSix at present is the only bike with a LAB71 model in the range, we can expect LAB71 versions of the SystemSix, Topstone and more in the mountain bike world once those bikes get refreshes.
The new carbon layup is promising to be lighter than ever before, resulting in the top-spec Dura-Ace LAB71 SuperSix in a 56cm claimed to come in on the UCI weight limit of 6.8 kilos.
That's the range-topping bike as a full build. However, If you take just the finished painted frame the difference between a LAB71 and a HiMod is just 40 grams - 770g compared to 810g. When it comes to the third tier layup - simply called 'Carbon' - the painted frame comes in at 930g, a more pronounced 120g difference.
More aero but stiffness stays the same
So it's lighter, but what about aerodynamics? Well of course the new bike is more aero. In fact, Cannondale is claiming that the new fourth generation EVO is 12 watts faster at 45kph, or 28mph, than the third generation. This is thanks to some new tube profiles, which in some parts look flatter and more stretched out. The new SuperSix Evo is, says Cannondale, 'faster everywhere' and an all round race bike.
However, Cannondale is clear is that the bike was developed as a whole and all the parts it comes with were optimised around the frame. So, the seatpost, wheels, bottles, bottle cages and integrated bar and stem all supply more areas where extra speed can be found.
The bottles are now aero and are currently still UCI legal while the new R50 wheels are 50mm deep and undoubtedly fast.
For the bar and stem Cannondale says it's partnered with the automotive brand Momo to create the new cockpit, the SystemBar R-One. The bike comes with a redesigned D-shaped steerer which aids in the integration process and helps slim down the head tube - a vast improvement from the third generation's pretty chunky one.
So that's weight and aero - what about stiffness? Here Cannondale isn't claiming any improvement.
In terms of changes, the bike now takes a BSA 68mm threaded unit, the steering stops have been removed, the Di2 battery is now mounted low in the down tube just above the bottom bracket and Cannondale will no longer be making a 60cm and a 62cm, instead there will just be a 61cm for simplification, with the smallest model at 44cm - but that's about it.
For the rest of the sizes the geometry stays the same as before, as does the tyre clearance at 34mm.
When you look at both third and fourth generations together, they aren't exactly worlds apart. This feels much more like a 3.5 generation rather than an all-new bike. Cannondale has taken everything that was wrong with the third gen and corrected it.
Cannondale SuperSix Evo 4 HiMod - First Ride Impressions
I've been lucky enough to spend most of the last year riding a range topping 3rd-generation SuperSix Evo HiMod - a bike that I purchased with my own money, rather than a test bike. As a result, I'm a big fan of what is arguably one of the best road bikes out there, so I went into the new launch with slight trepidation that the magic may have been diluted or, worse, lost completely.
I'm personally delighted to report, then, that there are no nasty surprises when it comes to the new variant - it feels like the old SuperSix! Evo
I love the responsiveness from the front end of my bike - it handles sharply, but without feeling too pointy and skittish when you show it a corner. This positive trait which has happily made its way onto the 4th gen thanks to new bike carrying over the previous model's geometry.
Additionally, the 408mm chainstays of the 3rd-gen meant - and will continue to mean - that the excellent poise and balance is retained. When you want to pounce on a climb and attack a riding partner, the SuperSix EVO will be able to match you on every turn of the pedals.
The 4th generation HiMod bike I was riding had Hollowgram RSL-50 wheels fitted. These use a hooked, 50mm deep, 21mm internal rim width rim, laced to a Hollowgram hub with DT Swiss 240 internals using DT Swiss Aerolite straight pull spokes and weigh 1520g.
For me, the sticking point is that 21mm internal width which squeezes the tyres in unnecessary and limits the possibility of a creating an even better feeling bike. I'm not convinced that these specs quite match wheels on similarly priced competitors although, they're still high quality and roll well. However, this is a reasonably minor quibble, as the ride feel doesn't leave you wanting for much more.
I can't claim that I could feel the reported 12 watt gain in efficiency over the previous model, and I'm sure I only hit the magic 45kph where this manifests a handful of times.
However, the bike still embodies everything that was good about the third generation. It climbs well, the wheels are easy to spin up, the bike is composed at low speeds and even better when you want to open up the taps and push it further down the road.
Quite frankly, for a bike which had the 3rd gen SuperSix Evo, the new bike had a lot to live up to. Of course, we didn't expect Cannondale to mess this up and, in short, it's hard to find any faults with the SuperSix Evo Lab71 out on the road.
Cannondale SuperSix Evo 4 - Pricing
Starting at the top-tier, the SuperSix EVO LAB71 with Shimano Dura-Ace Di2, R-SL 50 wheels and a MOMO cockpit will set you back $15,000 / £12,500.
If that's a little pricey, the HI-MOD 1 model comes equipped with the same wheels and cockpit alongside a SRAM Red AXS groupset and retails at $13,500 / £10,500. The HI-MOD 2 swaps Red for Shimano Ultegra and sees the price drop to $8,300 / £8,250.
The EVO 1 model comes spec'd with SRAM Force AXS, R-S 50 wheels and an integrated Vision cockpit and is priced at $6,500 / £6,750. The EVO 2 features an Ultegra groupset and the same wheels and cockpit and retails at $5,500 / £6,250.
Both the LAB71 and HI-MOD versions are offered as frameset only options too, and are priced at $6,000 / £4,750 and $4,500 / £4,250 respectively.
For more information visit cannondale.com
Thank you for reading 20 articles this month* Join now for unlimited access
Enjoy your first month for just £1 / $1 / €1
*Read 5 free articles per month without a subscription
Join now for unlimited access
Try first month for just £1 / $1 / €1
Get The Leadout Newsletter
The latest race content, interviews, features, reviews and expert buying guides, direct to your inbox!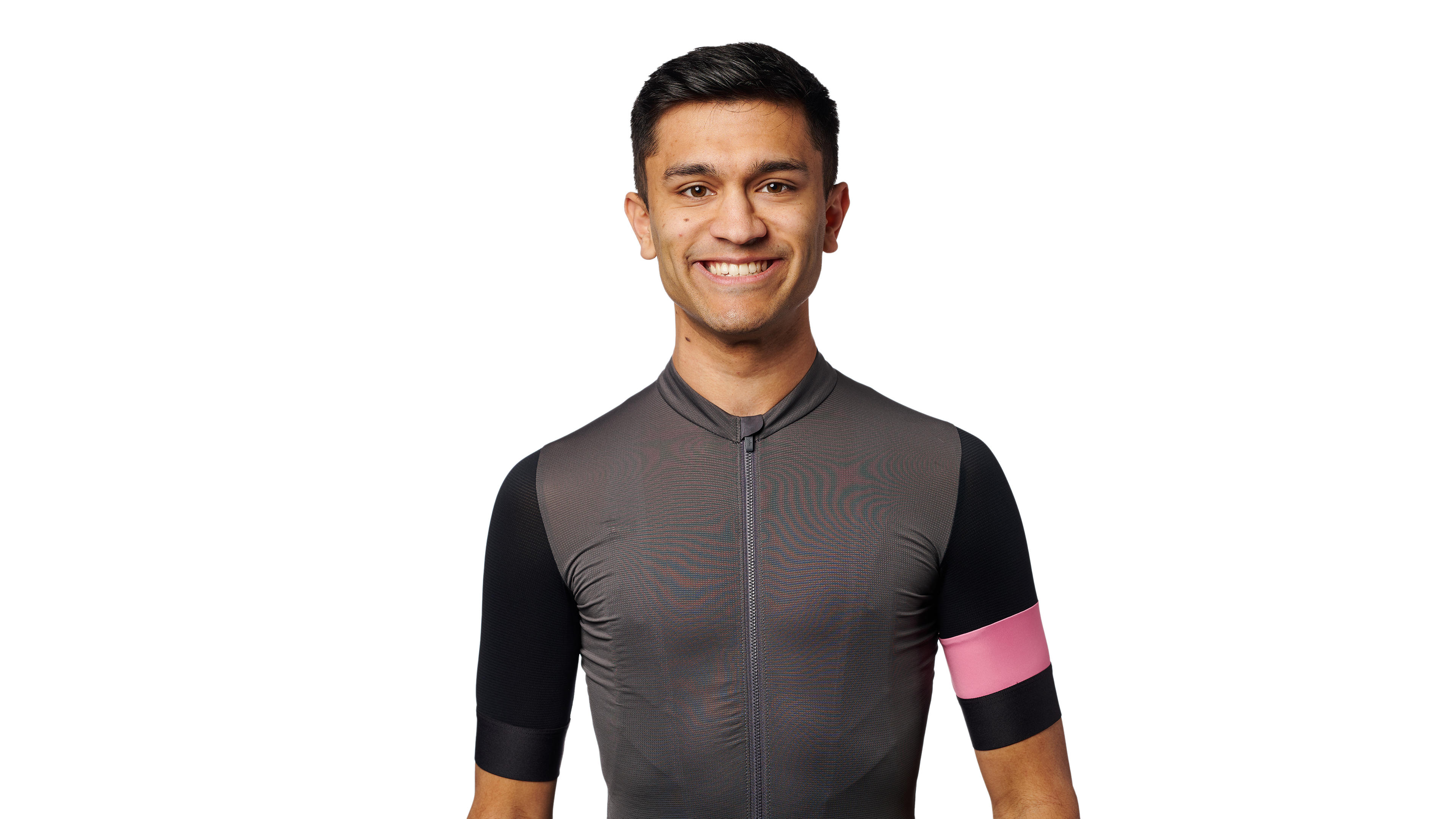 After discovering his love of cycling in college, Sam has always kept two wheels very close. Having spent over five years working in a couple of local bike shops, it's fair to say he enjoys getting hands on. He also loves to push himself to ride ever longer distances and to explore as many new places as possible.
Sam has been Cycling Weekly's video manager since January 2022. You'll find him on our YouTube channel where he brings you the latest cycling tech news, rides, reviews and all of the most important new launches while taking in some incredible cycling adventures too.